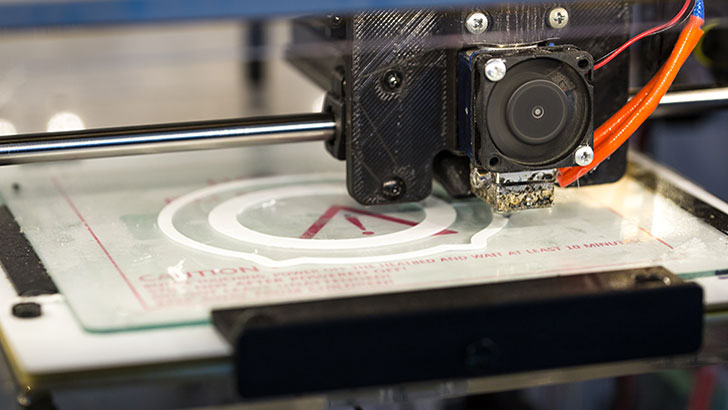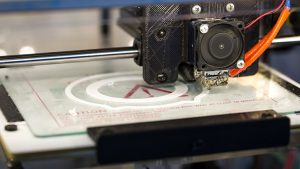 There is no doubt that 3D printing technology is going to transform industry. After all, we see it in enough movies and if you listened to the hype we will be printing clothes, houses and human organs next week sometime!
The sensible amongst us know that this is not the reality, and whilst the technology is cool and can quite literally blow our socks off, it has a few hurdles to overcome. Researchers at the University of Huddersfield believe that one such hurdle to overcome is the need for a 'smart language' that enables improved communication between designers and engineers.
However, before we go on we need to explain that 3D printing is known by its more grown up title of Additive Manufacturing, or AM these days. AM is a catch all title that describes the different technologies which enable 3D objects, created in CAD software, to be manufactured layer-upon-layer from a variety of materials. These technologies start at the 3D modelling software (CAD) and move to the hardware which manages the printing of an object.
AM also defines the momentum behind the technology, with 3D printing being the beginning of what the technology's life cycle, and now it has moved on to embrace an array of exciting products including aircraft parts, dental implants, medical implants, automobile parts and even fashion goods.
Let's talk more clearly
So, what does better communication mean? "We can say that the 'language' is a container, and a set of design rules/guidelines that manufacturers of 3D printing hardware, together with any AM end-users will need to adhere to," explains Doctor Qunfen Qi, a Research Fellow at the University of Huddersfield's EPSRC Metrology Hub.
She added, "This will greatly improve the process repeatability and part-to-part reproducibility, and significantly reduce power usage and failure rate, lower the cost of production and make a more environmentally-friendly manufacturing technology."
Sounds awesome, but how do you take a technology and shackle it down. Getting technology companies to play nice in the sandpit is somewhat akin to the idea of herding cats. When Dr Qi is asked this question, we got the following answer:
"Generally, it is rather difficult to achieve this goal. A good way to approach it, is working towards international or national standardisation. By working with some of the big players to start with. If all vendors have to stick with the same standard, they have to convert their own company format into a universal format that can be read by other vendors' machines."
All things to all men
Where does Dr Qi's smart language sit? Is it a horizontal solution or is it controlled by vertical industries? Her answer may be complex in its syntax, but it is clear what she wants to achieve:
"We believe that this language has the great potential to be a horizontal solution, that is because categorical-based semantics has great potential for the upcoming challenges of fast growing digital technologies, especially for Industry 4.0. It is more expressive than the others; it naturally supports multi-level, multi-scale representations; it is graph-based, providing an easy management interface for knowledge engineers; and it is more efficient in terms of reasoning and query, especially when dealing with big and sophisticated systems."
Now you have digested the answer, we can reveal that the University has already started collaborating with what it calls 'AM industrial partners' who it says are more than willing to understand and adopt the smart language. These partners have expressed a need for the language to be developed as quickly as possible.
What does this mean
Research happens all the time, so why care about this project in Huddersfield? As we said at the start of this piece, AM or 3D printing, call it what you will, is a technology that will change the face of life as we know it. We may be decades away from some of its more sci-fi deliverables, but right now leading-edge projects are delivering exciting results.
Whilst the beginnings of this technology started at MIT, the idea of a smart language to glue it all together across industries and hardware and software that begun its life-cycle in Huddersfield is rather a sweet idea.