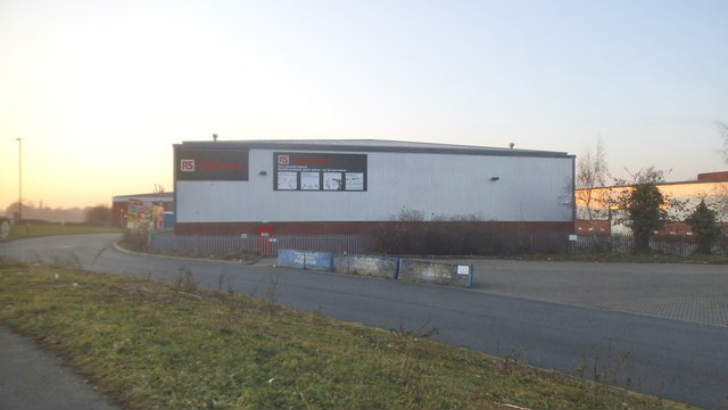 Infor has announced that Electrocomponents has selected Infor Expense Management (XM) for its employees across UK & Ireland. The selection will raise eyebrows at SAP who might have hoped the company had selected SAP Concur. The selection shows the strength of Infor XM as an independent product. The news was announced at the Infor Financials customer day.
Electrocomponents is better known under its brand names RS Components and Allied Electronics and Automation. It is a global multi-channel distributor. It has revenues of £1.7 billion and globally it had 5,868 employees according to its latest annual report at the start of 2018, up from the previous year, 5,769.
Employees satisfaction is just as important
Electrocomponents has begin to realise the important of employee satisfaction. There was a change in language from the CEO Review in 2017. In that review Lindsley Ruth, CEO stated: "We are putting the customer and supplier back at the heart of this business."
The latest annual report states: "Importantly, the organisation is once again focused on delivering best-in-class results for customers, suppliers, employees and shareholders….Over the last two and a half years since the launch of the Performance Improvement Plan (PIP), we have taken a significant step forward in our quest to become first choice for customers, suppliers and employees."
That Performance improvement plan is focused on delivering scalability and simplicity and rolling out a global shared services strategy across UK, China and Americas. The expenses project is clearly part of this and while the announcement does not mention China or the Americas it seems likely that Infor XM will roll out to those other locations in time.
What about SAP
Electrocomponents completed the global roll out of an upgrade to its SAP ERP in 2014. It was a project that utilised the SAP Near Zero Downtime (NZDT) process. It won both a SAP and a wider industry award for the project. Why did Electrocomponents select Infor?
David Judge, finance effectiveness manager, Electrocomponents commented: "We chose Infor on the basis of fast, simple integration with our existing SAP ERP, and the flexibility of the configuration which made no constraints on the roll out of the software. By implementing this technology, we are confident that we'll see both improved handling of the expense claim and approval process, as well as a substantial improvement in the visibility of our expenses."
The solution will manage up to 36,000 expense reports each year and will replace a system of spreadsheet and manually driven processes. Electrocomponents expect an improvement in tax and compliance processing, harmonising the process across Europe.
In a reference, perhaps, to a wider roll out Judge continued: "But more than this, we will have consistent processes that can be rolled out across the Group and facilitate quicker and easier reporting."
What does this mean?
The Infor strategy of developing both industry specific ERP and dedicated horizontal applications such as Infor XM and Infor HCM is different from many other companies. It is attempting to create best in class solutions that stand up in their own right. With the Infor OS platform and Infor Ion, its integration engine it is able to seamlessly integrate those horizontal applications into customers using competitor ERP solutions.
Jon Casey, vice-president Europe, services industries, Infor alludes to this saying: "Companies like Electrocomponents know they need granular visibility at scale and that is often a tough mix to pull off. This is where the open architecture of the cloud, combined with the flexibility of our integration tools can deliver a powerful mix that means the relevant data is pulled together and available where ever it is needed, without compromise."
This announcement also demonstrates that there are still some surprisingly large companies still using spreadsheets to complete processes. It is a market that is set to reach $2.3 billion globally by 2023 according to a recent report by Research and Markets. It is an opportunity that Infor is taking advantage of.