Hot on the heels of the recent launch of IFS Applications 10 at IFS World comes a new customer testimonial for the enterprise applications suite.
Swiss-based SOTAX, a global supplier of pharmaceutical test equipment, is one of the first customers to announce its plans to implement IFS Applications 10 across multiple locations. Initially the IFS solution will be rolled out to locations in Switzerland, Germany, France, UK, Italy, Czech Republic, US, Canada, and China. SOTAX also intends to deploy IFS Applications 10 within its Indian subsidiary, but this will follow the other locations.
Business areas impacted by the software roll out will include engineering, supply chain management, production, quality management, sales and service, maintenance, service management, accounting, and human resources.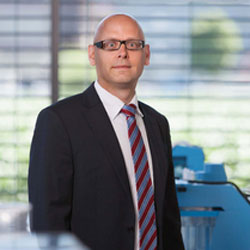 "To make sure that we chose the best solution for our specific business processes, detailed requirements were defined for the future ERP platform and several large providers were invited to the selection process," said Lukas Bruttel, CFO at SOTAX.
"In the end, the decision was clearly in favour of IFS Applications, since it not only offers comprehensive support of our functional requirements but also brings additional value through its modern architecture, great flexibility and user-friendliness, delivered through the intuitive user experience IFS Aurena."
Having beaten off the competition, IFS now finds itself in the position of assisting SOTAX in replacing its incumbent ERP solution, but also integrating systems which were previously managed via what SOTAX calls 'peripheral software solutions'.
Guido Zumstein, managing director for IFS in Switzerland, added, "Supporting companies in the high-tech industry in optimising their business processes is one of IFS's core competencies. In IFS Applications 10, we have once again extended the scope of functions for the high-tech manufacturing industry. This strategically important customer win shows that we are on the right track with these investments."
IFS Applications 10
Back at the beginning of May at its IFS World Conference in Atlanta, the software company rolled out IFS Applications 10 proclaiming that over 500 new features had been included in this iteration of the software, including the brand new Aurena browser-based graphical interface.
SOTAX joins a list of early adopters for IFS Applications 10 which includes Chief Industries, Inc. (USA), Hexpol (Sweden), Portsmouth Aviation (UK), Volac (UK) and Valmont Industries (USA).
IFS Applications 10 is available as a managed service in the cloud, as Software as a Service (SaaS) or installed on-site by a customer. In the case of SOTAX the IFS Application 10 is installed on-site at the customer sites and is not a cloud-based solution.
What does this mean
IFS is transforming itself into the cloud company it needs to become. The trick is to bring with it customers still using its solutions on-premises while winning new business. It is a difficult trick to achieve and one that some of its competitors are finding tricky. It does, however, seems to be winning the battle on both fronts.
While companies like Boers & Co are still using the software on premises they have bought into the idea of cloud and are upgrading the software with a regular cadence. This is far faster than the once every three years more traditional upgrade cycle. With a single code line for both on-premises and cloud deployments IFS is giving customers the choice.
In its more traditional markets of manufacturing and Aerospace this is important as not every company is ready to deploy on the cloud.