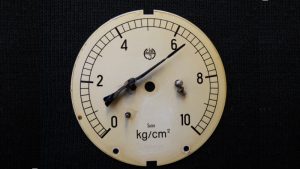 Mainsaver has announced that AB Mauri North America (ABMNA) has selected its CMMS solution.
Mainsaver will replace an existing IBM Maximo solution at the ABMNA plant in Memphis, TN. ABMNA selected the Mainsaver CMMS to manage Work Orders, Preventive Maintenance, Materials Inventory and Procurement.
Mainsaver will install the software at the Memphis facility which is part of the AB Mauri Fleischmann's Yeast Division. The implementation project will include migrating the data from Maximo to minimise any loss of data continuity.
Mainsaver will also use its API's to interface the EAM solution with AB Mauri ERP solution. This is an Infor LX which resides on IBM series I. The decision sees AB Mauri move away from IBM and one questions if it will, in time, consider a move away from the Infor LX software. The decision will be a blow to both Infor and IBM who would have hoped to retain and expand their business with AB Mauri respectively.
What does this mean
This is an important win for Mainsaver against its rivals and strengthens its presence in the food & beverage market. The flexibility of the APIs enables ABMNA to integrate most ERP solution if they do change. This will have been a factor. ABMNA has been updating its software architecture in recent years. In 2016 it implemented Microsoft Dynamics CRM. This was a corporate wide installation and replaced an embedded Salesforce solution with the sales department.
ABMNA manufactures and markets bakery ingredients for the mechanized and craft bakery markets in the United States and Canada. It is part of Associated British Foods (ABF). This deal may be one of several, or at least that is what Mainsaver will hope. Maximo is used across the AB Mauri estate, in Europe as well as in North America. If this is a foot in the door for Mainsaver and the implementation goes well, it could open up more doors across the globe.