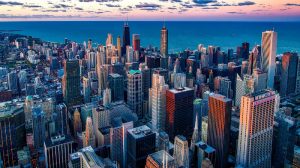 Northern Trust  launched the first commercial deployment of blockchain technology for private equity in February 2017. In March 2018 it extends this with an announcement that audit firms can now perform audits of private equity lifecycle events directly from the blockchain.
This enhancement enables an audit firm to have its own blockchain node. This node provides access to relevant fund data to enable real-time audit capabilities. Northern Trust, working with PwC (one of the big four) and other audit firms in Guernsey, has proved that auditors can now access fund data held on the private equity blockchain to audit specific events.
Pete Cherecwich, president of Corporate & Institutional Services at Northern Trust said: "By expanding our private equity blockchain ecosystem to the audit community, Northern Trust has enabled audit transactions to be recorded on a blockchain in real time. This will result in direct efficiencies to both the audit firms and Northern Trust, and provide investors with a more timely and valued assurance product."
The significance of blockchain
This development provides an audit firm with access to the immutable master record of a fund's data from its own offices. The audit firm can:
either transfer the required data into its own internal audit applications, to complete the audit process
develop tools to complete its audit directly on or from the blockchain itself.
For example, continuing development of the audit capabilities and the automation of the audit process by PwC will permit audits to complete in real-time as lifecycle events occur. This has a knock-on effect:
audits will be more streamlined and efficient
transparency of the underlying transactions to the audit process will increase
the possibility of real time auditing comes closer.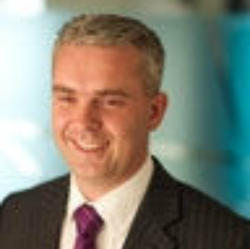 "We are excited to be able to leverage the distributed ledger within Northern Trust's private equity system to innovate our approach to auditing private equity funds." said Nick Vermeulen, partner at PwC Channel Islands. "Our ability to directly access distributed ledgers such as the one within the Northern Trust system will allow us to build upon our own blockchain investments. Such innovation assists clients as they invest in the opportunities arising from emerging technologies. This ongoing process will help ensure we are in the best possible shape to adapt in the coming years of change."
Northern Trust and choosing the Hyperledger Fabric solution
Northern Trust provides wealth management, asset servicing, asset management and banking to corporations, institutions, affluent families and individuals. Founded in Chicago in 1889, the company has offices in the United States in 19 states plus Washington, D.C. along with locations in Canada, Europe, the Middle East and Asia-Pacific. At the end of 2017, Northern Trust had assets under custody/administration of US$10.7 trillion, and assets under management of US$1.2 trillion.
Its private equity audit solution developed by Northern Trust exploits the open source Linux Foundation Hyperledger Fabric. Northern Trust is also using the IBM Blockchain Platform within the IBM Cloud to develop and run the network. Hardware assisted cryptography and key management enhance the safety and scalability of transactions.
Northern Trust plans to explore expanding the new solution into other asset classes and jurisdictions. Whether it will do so will depend in part of the practical success with its initial platform.
What does this mean
This Northern Trust example is an instance of blockchain technology going into practical use, and the data on the blockchain being available to authorised third parties (audit firms). This is a significant step beyond the many pilots schemes ( Marco Polo,  Union Bank, Banco Santander, etc.) which most are still evaluating.
The introduction of near-real time access by audit firms introduces an uncertainty factor. This is a 'good' uncertainty factor, not a failing. If audit firms can, using remote tools, access blockchains when they choose, the likelihood of audit failure diminishes – and all but the crooked should benefit.