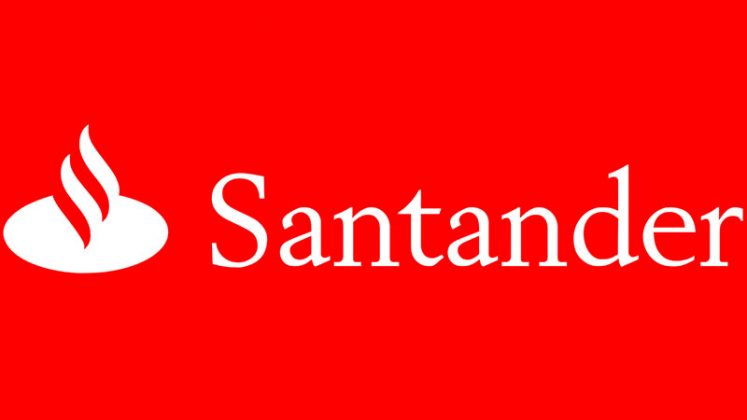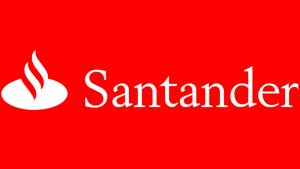 John Whelan oversees blockchain design as Banco Santander's Blockchain Lab director. In effect he specializes in the application of blockchains, distributed ledger technologies (DLT) and smart contracts as they apply to a major player in the financial industry. The following extracts are from his contribution to CoinDesk's '2017 in Review'; the full piece is here.
"For the past couple of years, there has been an extraordinary amount of hype around the potential of blockchain (or more correctly distributed ledger technology) to transform the banking industry. The reason for this hype is quite profound: DLT has given us the opportunity to rearchitect the financial industry.
"In the years ahead, we will move from a system of many banks with many ledgers (with all the associated reconciliation, central clearing parties, auditing, etc) to a simpler system of many banks but fewer ledgers where reconciliation is automatic. Central clearing parties may no longer be necessary and regulators will have a real-time view of the positions and risks across the industry. But this transition, if it finally happens, is going to take a long time, and the chief reason is simple: legacy bank infrastructure and the tens of billions of dollars that have already been spent on building that infrastructure."
Conventional banking systems and blockchain design
Bank systems of today are extremely robust and secure, with security designed in. They sacrifice, however, flexibility and often user friendliness – especially when they must link with other technologies. On the other hand, banks like Banco Santander, have upgraded the API's of core bank systems to be REST-compliant and/or support events and web sockets.
Thus the integration of a DLT platform with a core bank system should be relatively straightforward. That said underlying DLT technology, network topology, architecture and security considerations remain a work in progress.
In this context keeping matters simple is vital. For Banco's Santander's Whelan the key is to minimize complexity. "Certain use cases and transaction processes (for example, cross-currency swaps) are complex and touch upward of 20 computer systems. Although very promising for the application of DLT, they may not be the obvious place to start as we move forward with the first real-money pilots. (In contrast) other transaction processes like cross-border payments are simpler, and it is these kinds of applications that are probably the closest to production."
Blockchain integration in practice at Banco Santander
According to Whelan, Santander's Blockchain Lab starts by building a prototype to tackle a specific business problem on a particular DLT platform (for example, Ethereum, Hyperledger Fabric or R3's Corda). It then builds a limited core bank simulator to emulate the core bank systems for that particular application.
Next, it maps out the process flow for the use case. After that comes a series of sprints over 2-3 months to produce an application robust enough to demonstrate to the bank's business leaders. If they like what is on offer, they may take the application to a pilot phase. At Santander this involves the Bank's IT teams – corporate IT and ops, security and infrastructure.
"Together, we will do an architecture and security review of the prototype application and figure out all the necessary modifications that will need to be made to plug it into the bank's pre-production environment. But because we have already been building on core bank simulators, connecting to the real core bank systems becomes significantly easier.
"These pilot integrations have been taking us four to 12 weeks, depending on the amount of work involved. Once the pilot integrations have been done, performing a robust series of tests on a defined schedule is the next step. It is during these tests that bugs are identified and squashed. The chief concern here is maintaining atomicity between the core bank system and the blockchain. In other words, it is imperative that the numbers that are reflected in the core bank are exactly the same as the numbers that are present in the blockchain. In practice, though, this is not too difficult to achieve and the two systems play quite nicely with each other. Very nicely, in fact."
A sample use case
Whelan explores a hypothetical integration process, the development of a killer app like digital cash to support micro payments. This might apply to pay-per-download of digital content or associate with the Internet of Things or the machine-to-machine economy. To try this out requires identification of the integrations needed, for example, the components and integration points for a simple tokenised digital cash system. This might include:
User wallet
Escrow account (the account at the Bank where the funds from all the different users pool- with funds segregation occurring on the distributed ledger)
Tokenizer – in effect the interface between the core bank system and the blockchain.
Transactions – which might occur directly between user wallets on the blockchain.
According to Whelan: "From a technical point of view, building a digital cash application is quite straightforward. Very few integrations with core bank systems are required. The "tokenizer" does most of the work, with Know Your Customer (KYC) and AntiMoney Laundering (AML) being done off-chain if needed.
"Of course, there are many legal and regulatory challenges that will need to be overcome before bank-backed digital cash becomes a reality on public blockchains. But for blockchains, particularly smart contract platforms, to reach their true potential and become an integral part of the lives of the Earth's 7 billion people, enabling tokenized versions of real money is an essential step."
What does it mean
John Whelan's piece for Coinbase is one of the first examples of a senior blockchain banking executive discussing how a major (systemically important) bank is approaching blockchain. Beside the (expected) measured steps and involvement of business managers, what stands out if (thus far) is Banco Santander's openness about which DLT technologies to use. Ethereum, Hyperledger Fabric or R3's Corda each have their mention.
A second unsung aspect is that Banco Santander funds a Blockchain Lab. Indeed this may be an acid test for banks and their credibility when blockchain initiatives require evaluation. How much is a bank spending and how formal,or informal, are its activities?
ET has discussed central banks creating cryptocurrencies. Whelan takes this further for blockchain design when he says that: "creating a fiat-backed stablecoin might not be too difficult. In fact, it might be the easiest integration of all."