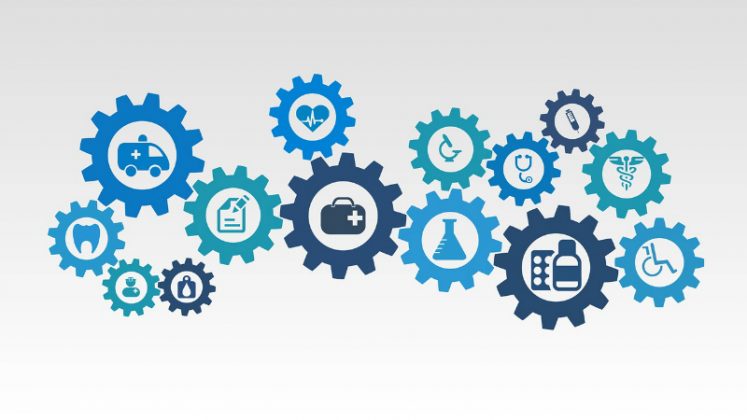 TrustedHealth is a blockchain-based, patient-led and doctor-guided cooperative focused on life-threatening diseases. It is launching a blockchain-based patient and doctor-centric health ecosystem dedicated to specialized medicine. The objective is to source the best methodologies for delivering improved health outcomes for patients, and ensure these are accessible to patients all over the world.
TrustedHealth extends the Trustedoctor concept as a way for patients to receive second opinions on diagnoses and treatment plans. By organising through TrustedHealth's de-centralized blockchain technology, it becomes possible to add transactions and medical record-sharing with bank-level security.
Philippe Schucht, chief medical officer of TrustedHealth said: "The way we treat disease is much more specialized than it used to be. For instance, a patient isn't diagnosed with general brain cancer, but with a specific subset of the disease that requires a specific treatment plan.
"The issue is that most people aren't allowed easy access to the doctors specializing in this specific condition, and it's resulting in climbing misdiagnosis rates. Through TrustedHealth, we're bringing the world's expertise onto one network, making it highly accessible and secure."
The challenge
Healthcare provision in specialised medicine is fragmented all around the world (as others recognise). Each impacts on healthcare excellence, wherever it occurrs in the world. There are numerous challenges:
fragmentation
limited access to the right medical care (due to shortages of specialists or a lack of medical investment)
unequal weights in medical care in different countries
growing healthcare sub-specialty specialisation (often the right expertise is not available everywhere)
lack of transparency around who are the specialists
a lack of evidence-based evaluation metrics
limited collaboration and transfer of knowledge between medical practitioners (with the possible exceptions of Central Europe, US, Canada and Japan)
increased patient awareness around misdiagnosis(as many as 20% of patients around the world are misdiagnosed, with 44% of cancer patients receiving misdiagnoses).
TrustedHealth and Trustedoctor
The founder, Greg Jarząbek, formed Trustedoctor after his mother died from pancreatic cancer. He had traveled the world seeking the best treatment for her. In doing this came to understand the scattered status of the world's leading doctor specialists.
Trustedoctor helps patients and their families in their fight against life-threatening diseases using innovative technology. Since launching Trustedoctor, the network has enlisted 80 doctors from 40 hospitals around the world and currently serves more than 250 patients.
With TrustedHealth the entire health ecosystem comes together through the appreciation of blockchain technology. This goes beyond virtual consultations and second opinions. Through TrustedHealth, the healthcare process becomes digital, de-centralized and comprehensive from the patient as well as medical viewpoint. For example, it will handle:
initial consultations
medical records
insurance
lab orders
treatment assignments
travel options
payments.
TrustedHealth and the TDH Token
Information and knowledge are key in unlocking the right decisions in healthcare. TrusteHealth argues that decentralised healthcare ecosystem is necessary to access and execute better treatment provision. Hence the adoption of blockchain technology.
In addition, TrustedHealth will issue the 'TDH token'. The idea is to enable unfettered access to quality healthcare via a common currency within the TrustedHealth/medical ecosystem. The TDH token will be used as a utility coin, engagement reward coin and subsidised payment method for transactions. TrustedHealth's assertion is that the TDH token will unlock ecosystem access and the capability to command quality specialist care.
International support
TrustedHealth has enlisted advisory board members from around the world, spanning multiple areas of expertise. On announcement these include a blend of medical and blockchain expertise:
Tomoaki Sato, Starbase founder, Blockchain engineer (Japan)
Catherine Zverkova, ICO Expert, Blockchain believer and Bitcoin enthusiast (Russia)
Jan Berdajs, Blockchain Association of Slovenia (Solvenia)
Frank Bodin, Chairman & CEO of Havas Switzerland (Switzerland)
Dr Nicolas Courtois, Senior lecturer of cryptography at University College London (UK)
Professor Karol Sikora, Dean at University of Buckingham Medical School (UK)
Dr. Roger Stupp, Professor of Oncology at Northwestern Medicine (USA)
Lex Sokolin, Fintech Entrepreneur and Futurist (USA).
What does it mean
TrustedHealth and Trustedoctor exist to help patients (and families) fight against life-threatening diseases. It hopes to harness what it refers to as "innovative technology", primarily what blockchain offers. The objective is to:
empower patients
help patients access expertise from wherever on the globe
exploit the abilities of a decentralized system
support the unification of healthcare experiences
improve data security within healthcare (see also)
deploy a token as a means of 'transfer of value'.
The first five of these make sense (presuming that blockchain technology delivers as promised). The last runs many risks. Tokens/ICOs do not enjoy a good reputation, nor are popular with central banks and regulators. This could be the Achilles heel for TrustedHealth. from the most used t