Early January saw Kodak's blockchain initiative with the Kodak and WENN Digital licensing partnership. With it came the launch of the KODAKOne image rights management platform and KODAKCoin, a photo-centric cryptocurrency to empower photographers and agencies to take greater control in image rights management.
Through the use of blockchain technology the KODAKOne platform will create an encrypted, digital ledger of rights ownership for photographers. These will register both new and archive work which they could then license:
with KODAKCoin participating photographers were invited to take part in a new economy for photography, receive payment for licensing their work immediately upon sale
with KODAKOne a platform provides continual web crawling in order to monitor and protect the IP of the images registered in the KODAKOne system; if unlicensed usage of images was detected, the KODAKOne platform would manage the post-licensing process in order to pay photographers.
"For many in the tech industry, 'blockchain' and 'cryptocurrency' are hot buzzwords, but for photographers who've long struggled to assert control over their work and how it's used, these buzzwords are the keys to solving what felt like an unsolvable problem," said Kodak CEO Jeff Clarke. "Kodak has always sought to democratize photography and make licensing fair to artists. These technologies give the photography community an innovative and easy way to do just that."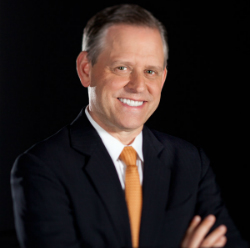 Kerrisdale Capital questions Kodak's blockchain initiative
In a stinging research report Kerrisdale Capital questions whether there is any substance to the Kodak/WENN Digital initiative. It pulls few punches…
"Blockchain and cryptocurrencies are exciting technologies with the potential to disrupt many industries; their use in media rights licensing by KODAKOne will not be one of them. The use of blockchain in operating an image copyright platform accomplishes nothing. KODAKOne intends to utilize smart contracts and a crypto-asset to solve the problem of copyright infringement, but the business idea is flat-out silly. Cryptographically hashing an image into a blockchain doesn't prove the provenance of intellectual property, a blockchain does not reduce the resources necessary for copyright enforcement, no photographer would rather be paid in KODAKCoins over real money, etc. KODAKOne is little more than a moribund company's hollow attempt to chase the ICO craze. It's a PR stunt – a distraction that will pass when the company reports earnings and reminds investors of its distressed financial position.
"Unsurprisingly for such a nonsensical business concept, the team behind KODAKCoin has zero credibility. The chairman and founder of a key firm behind the ICO is a stock promoter who was  previously banned from a Canadian stock exchange. KODAKOne's executive team is unknown within the blockchain developer community. KODAKCoin is not a serious attempt to apply new technology to a real problem – it's a last-ditch stock promotion gambit for a company hurtling towards bankruptcy.
"Kodak faces significant debt maturities, tightening liquidity, and restrictive debt covenants while financials are in free fall. The company is a sub-scale player in a highly competitive, secularly declining industry. Management has repeatedly failed to stem negative free cash flow and botched long promised asset sales. The situation is grim and these same set of circumstances bankrupted the company 6 years ago. Kodak doesn't have the luxury of hoping startup blockchain projects succeed – it's staring at the possibility of default and a debt restructuring in the next 12-18 months. Potential ICO proceeds and royalty payments from KODAKOne do not change the high probability of these events. Rather than dreaming of a "new economy" for photographers, shareholders should be concerned about an eventual wipe-out. We view the equity as worthless, implying downside of -100%."
What does this mean
ET has commented on other 'initiatives' which seek to exploit the allure of blockchain. Those will not have been the first nor the last. But most are tiddly-push initiatives of little interest to enterprises.
In the case of Kodak it is not quite the same. The once glorious firm fell on hard times with the arrival of digital cameras. These destroyed its main photo business (the selling of film, not cameras). As with so many established behemoths its demise has taken longer than most predicted.
This 'chasing the blockchain' attempt to recreate itself does seem bound to end in failure, as Kerrisdale Capital describes. But it may be less to do with the indictment of blockchains and more to do with crude financials. Nevertheless, this fall of this once- titan requires observation to see who is right.