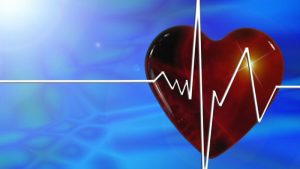 Infor has announced the impending availability of Infor TrueCost. Aimed at the healthcare market it seeks to track, manage and reduce labour and supply costs. TrueCost looks across accounting and operational elements of the healthcare organisation. It is an entirely new module built as a component part of Infor CloudSuite Financials and Infor CloudSuite Healthcare. It will be released in June 2018.
When the product is launched there will already be early adopters that should form case studies to demonstrate the modules advantages. Tim Brown, Director of Business Systems, Community Medical Centers, Fresno, CA commented: "Every day we face new challenges supporting the evolving environment of accountable, patient-centered care, and the shift to value-based reimbursement. Knowing we wanted to get ahead of the curve, and be able to better track and measure direct, actual, real-time patient costs in order to set our organization up for success, partnering with Infor on TrueCost was a clear choice for us. Infor has been a trusted advisor and partner to us, and we are excited to kick-off this project."
What is the challenge?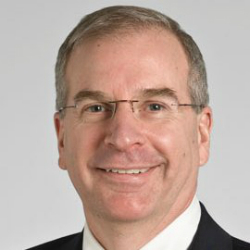 That challenge is one faced by many healthcare providers. In 2014 the Massachusetts Hospital Association stated that operational areas, including labour and supplies, accounted for 90.7% of hospital expenses. A more recent report by KaufmanHall found that 91% of healthcare organisations: "Believe their organization should be doing more to leverage financial and operational data to inform strategic decisions."
The Kaufman report is an interesting read delivering a series of coherent actions organisations can take to reduce their costs. One of these is to address the poor use of data and analytics. This is an area that TrueCost is specifically designed to improve.
Mark Weber, senior vice president, Infor Healthcare Development. "Healthcare organizations need to be able to determine the true costs to perform the activities required to deliver quality care to patients. As reimbursement models continue to shift from fee-for-service to value-based care, it is critical that providers have the ability to fully understand the cost of care relative to changing reimbursement levels and with respect to clinical quality. "
So what does TrueCost do
The product name says it all really. TrueCost collects and analyses the expenses against every component of service that a patient care path touches. It is not just about identifying the costs associated with each patient but looks at it from several dimensions. For example, it can capture the true costs of service lines MS-DRG diagnosis group, surgery department costs by CPT or HCPCS procedure codes. It can analyse the breakdown of costs by cohort of patients, by surgeon, by procedure or by provider. Importantly it will analyse whether individual payer contracts actually make sufficient profits.
Infor has identified the following areas that TrueCost captures statistics on:
Labour costs – including direct actual labour costs in near real-time, so you can adjust staffing levels based on patient needs.
Supply costs – in near real-time so you can more accurately order and deliver supplies, and streamline operations.
Patient-specific information – rather than data that focuses on each patient encounter, so you gain real-time information about patient needs.
Automation – to mine aggregate operational and clinical data, so leaders get data faster, and can control costs at the point of decision.
Security – that maintains patient confidentiality by offering HIPAA-compliant, secure data.
The integration of the operational system with financial ledgers gives a clarity on the actual costs within the healthcare organisation. Weber commented: "Infor is developing modern cost accounting and analytics applications to help organizations align expenditures for resources to the reimbursements received for services, to help ensure accurate margins are determined for each service line by provider, payor plan, and patient cohort. With Infor TrueCost, users can more accurately predict and track on-demand the expected cost of patients currently being treated and the cost impact of performance improvement initiatives and cost control measures."
What does this mean
TrueCost was developed from scratch and adds layer of analytics to the Infor Healthcare solutions that many will find attractive. Infor has developed a deep understanding of healthcare practices. It has developed and delivered AI and machine learning techniques over the last few years. While this product seems more traditional in its approach, delivering pure analysis rather than predictive or even prescriptive analytics, it is an important step. Without an understanding of where costs are incurred, the next step on the journey to predictive analytics and beyond is much harder.
For companies already using Infor products this is a should be an easy purchase to justify. For those considering Infor healthcare solutions it is a carrot that might just tip the balance on their decision. Weber added: "With Infor, healthcare organizations will be able to quickly identify where improvements can be made in every department, resulting in more affordable, better quality care." More details on Infor TrueCost can be found here.