SugarCRM has announced that Zaparas lawyers is deploying SugarCRM across the company. The firm are personal injury experts in WorkCover, TAC, Public Liability, Superannuation and Asbestos related claims. Founded in 1981 by the Zaparas family they have grown to have 50 legal staff based in Victoria, Australia. They intend to use SugarCrM to improve their customer engagement by using it to manage client enquiries.
The solution is currently in the first phase of roll out. This is being carried out by CRM Strategy, an established partner of SugarCRM. Brett Cruickshank, CEO, CRM Strategy commented: "We are delighted to work with Sugar, to deliver the increased performance the law firm needed to expand and grow its business…. Software integration is at the heart of what we have delivered for over 20 years, and this deployment is a leading example of Sugar's ability to streamline processes and integrate with any system."
Integration with case management critical
Zaparas evaluated several other vendors according to the release. The ability of SugarCRM to integrate with other solutions was a key reason why the first chose it.
Briele Heath, Marketing Manager, Zaparas Lawyers said: "We work closely with our clients, and take the time to understand the emotional and financial circumstances pertaining to each individual that we represent, and proceed in a manner that is attentive, respectful and considerate of their wellbeing. We wanted a technology solution that would help our partners and staff to streamline business processes, and to develop a better understanding of our referral partner relationships. As such, the ability to truly integrate SugarCRM's software with programmes such as LawMaster and WordPress, was key in our decision to choose Sugar above other platforms."
The initial customer contact is handled by SugarCRM. Once that contact becomes a case for Zaparas, the relevant data moves to LawMaster. This reduces the risk of duplicate entry and errors. With all the data held electronically there are other benefits. Anyone who picks up the phone can continue the client relationship or update them on the case if allowed.
What does this mean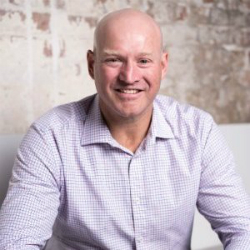 For many in and around Victoria it might mean a better experience once they engage with Zaparas. Personal injury lawyers are not always admired. Certainly the cold calling tactics used by call centres to gain them leads often aren't liked. Once implemented SugarCRM will Zaparas to provide a smoother experience during the referral process.
Mark Troselj, Managing Director, Asia Pacific and Japan, SugarCRM commented: "Zaparas Lawyers are specialists in personal injury law, and they are looking to provide their team with detailed insights into the referral process. We are looking forward to supporting Zaparas, with its new cohesive strategy to access a greater number of people in need of expert legal advice."