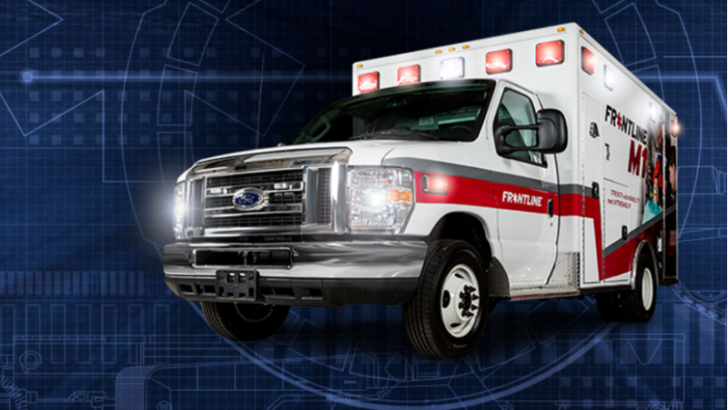 SAP has announced that REV Group has selected SAP S4/HANA to replace several legacy systems. It is looking to consolidate its systems on a single ERP solution. The project is massive and will update all 29 brands by the end of 2017.
The project involves ThoughtFocus, a SAP S4/HANA partner. They recently announced the completion of SAP S4/HANA at Champion buses one of the Rev Group brands. REV Group spent the lions share of $18.6 million in the first fiscal quarter of the year on this project. Interestingly the replaced systems are not all SAP so there are therefore some net new customers. One of these, Midwest Automotive Designs, used SYSPRO for example.
SAP Isn't dead yet
Its competitors are keen to point out that SAP is dying, doesn't get the cloud and is heading for disaster. It would be foolish to write them off. What is noticeably absent from its rivals is that none of them claim to be the No. 1 global ERP vendor. In other words while they may say they are doing well they havn't yet knocked SAP off its number one spot.
This announcement will go some way to questioning whether they will ever do that. What is interesting is that REV Group has decided to replace its legacy solutions with a single unified SAP S4/HANA implementation across its subsidiaries. This would seem to indicate that SAP S4/HANA is far more flexible in a group of companies. Historically companies placed SAP or Oracle at the core, but purchased other ERP solutions in subsidiaries. If REV Group manage to complete the project on time and on budget there may be a lot more organisations looking at what they have achieved. They will also wonder whether they can replicate it and gain the advantages of a consistent approach across the group.
Large and getting larger
The Rev group currently has 16 world-class manufacturing locations, 6,000 employees and 29 brands. That number is constantly increasing through acquisition. SAP S4/HANA will provide a central repository for all ERP data. There will be advantages in terms of inventory control and potentially purchasing power with the unified system.
REV Group CEO Tim Sullivan commented: "We're experiencing rapid growth at REV Group, often assessing multiple acquisitions at any given time. With SAP, we are bringing process excellence to our organization that enables us to not only efficiently merge those acquisitions into our organization but to drive efficiencies, view our business in real time and accelerate growth across the enterprise."
Key objectives
REV Group have four objectives for the accelerated project. They want a single business platform with common business processes for the whole of the REV Group. This does not mean that every company will function in the same way. Some of the group companies are market leaders while others, startups.
The system will also support a best in class aftermarket organization that leverages the whole of the group. Operating in the US achieving SOX compliance for all group companies is also essential. The solution should also lay the foundation for any future acquisition so that it can be assimilated quickly.
Conclusion
This is a major win for SAP. While the project is several months old, the timing just before Sapphire Now is opportune. DJ Paoni, managing director, Midwest, SAP North America, said: "As organizations expand, stabilizing current operations and recognizing synergies and redundancies across systems as quickly as possible is key to preparing a company for continued growth and success. With SAP S/4HANA, we provide a simplified, transformative solution, which empowers companies like REV Group to accelerate its expansion by mitigating current complexities in its IT environment and enabling a truly live business."
Paoni will hope that others follow REV Groups lead and select S4/HANA to replace their entire ERP systems. The REV Group deployment will include SAP S/4HANA Finance solution, the SAP S/4HANA Automotive solution, the SAP Fiori user experience, the SAP Enable Now solution, SAP Data Services software and SAP Solution Manager. Once completed it will be interesting to see how the brands receive and use the software.