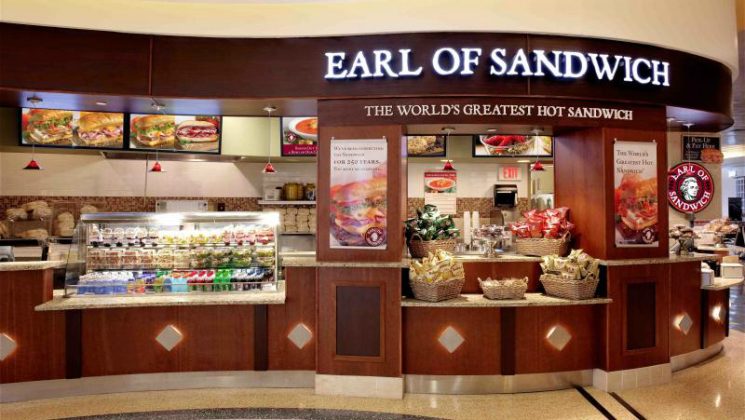 ADP has announced that Areas USA has selected their Benefits Administration solution for its 2700 employees across the US. With employees spread over 166 locations including 9 airports and 2 highways, Areas is already reporting significant benefits for its employees.
Resource heavy benefits administration headache
The benefits landscape is growing increasingly complex. Areas found that both employees and HR professionals are using more and more time to complete the process. In fact in 2015 the whole process tool two months to complete. By 2016 that would have required two extra people according to Nieves Alarcon, Benefits and Payroll Manager at Areas. They would have taken phone calls and explained the benefits system in face to face meetings across the country.
Alarcon commented: "Prior to implementing ADP's benefits administration solution, open enrolment involved phone calls and in-person meetings with more than 2,700 Areas employees in the United States. My team would process over 1,000 paper enrolment forms that were often late or incomplete, which led to a lot of back and forth with employees. Then, we'd have to manually input the benefits selections and compute payroll deductions, and that left a lot of room for error."
Sustainability and employee experience improved.
The food and beverage industry has a high turnover of staff. This creates a constant challenge for HR to keep up with new employees. It also means new employees themselves face a monumental task to trawl through complex benefits manuals. Area tries to factor sustainability into all its concepts. Moving from a paper based solution to an electronic one was an obvious benefit to that initiative.
Most important though was improving the experience for its staff. Selecting benefits should always be a positive experience. With ADP Bettina Romañat, Executive Director of Human Resources at Areas hoped to increase employee satisfaction. Romañat commented: "Benefits is often one of the most confusing choices employees have to make each year, so we wanted to ensure we're providing them with a user-friendly system that empowers them to make the best decisions for their own situation. Instead of reading through heavy paper manuals, employees can now easily review and select their benefits online, at home with their family's input. The portal lets them see the differences in plan choices as they go through the options in real time, and the feedback has been overwhelmingly positive."
Implemented, integrated and improved
Areas has now automated the benefits solution using the ADP product. The data collected from the benefits program, including five different medical schemes integrates directly into both HR and the payroll system. This has further reduced the number of errors across the process. Errors are down by 75% reducing the administration time needed by Alarcon's team. This has created more time to focus on strategic objectives.
Another positive is that the benefits system ensures that Areas are constantly in line with local state legislation. There is no longer any need to update and disseminate manuals. Travel costs are down as staff no longer have to travel around to explain the benefits. Overall the annual process took only two weeks to complete in 2016, significantly reducing the time by 75%. Areas will also be taking advantage of the ability to report and analyse the data showing which benefits are the most popular and least popular.
Alarcon added: "Having ADP manage all of our HR systems helps ensure we have accurate, reliable data flowing from payroll to benefits. By trusting ADP's benefits solution, we've been able to save money and provide employees with a portal where they can access everything from their 401(k) to benefits and time. That's really cut down on the phone calls coming in to HR."
Conclusion
The ADP benefits solution spans companies from a single employee to multinational enterprises with 1000's of employees.  Even with 10 employees a benefits solution can take up valuable time to administrate. For growing start-ups selecting such a system removes future pain. Younger employees are also looking for a greater work life balance and flexible benefits within their package.
For Areas this appears to have been an unqualified success. It has saved costs, time and improved employee morale. It has also decreased the compass carbon footprint from reduced travel. Even simple benefits solutions that are paper-based take time to complete by the employees and administer by the company. Allowing employees to select their benefits in their own time, in discussion with family members delivers a double benefit. It improves the reputation of Areas with the wider family of the employee. It also means that employees have a better awareness of what is available.
Xavier Rabell, CEO of Areas in the United States commented: "Areas is thrilled to partner with ADP, a leader in providing tools to improve the workplace. As an employer of choice, we want to provide our team with the best tools and resources. A streamlined and comprehensive benefits package is a great example of that."