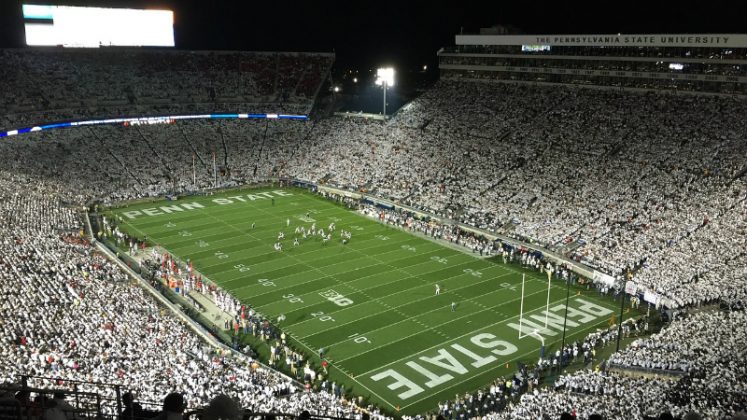 Intacct has announced that the Big Ten Conference has implemented its cloud ERP solution. It replaces a legacy on-premises Sage Business Works solution.
Time to change
Big Ten Conference has made this change as it was hindered by its existing on-premises ERP solution. It was having to use manual workaround each month which created a lack of trust in the system. It also had a limited reporting flexibility and an inflexible and structured chart of accounts. Mobile users were unable to easily the solution hindering management access, and disaster recovery planning.
The shortlist of cloud products included Intacct , Sage and NetSuite. Julie Suderman, Associate Commissioner, Finance for the Big Ten Conference commented: "After comparing Intacct with NetSuite and Sage, we chose Intacct for its best-in-class financial solution that was built by CPAs to meet specialized accounting needs. We especially love Intacct's dimensions-based approach, which has greatly simplified our chart of accounts, and is flexible enough to track all of the detail we need and evolve with our organization over time."
It's all about information
Implementation has revolutionised reporting. This has had an impact across the whole organisation. Accounts teams no longer need to extract data into Excel spreadsheet to prepare the month accounts. Suderman is able to run monthly reports directly from within Intacct , tweaking parameters if required. This has substantially reduced the time taken to close of each period. It has also reduced the cost and time taken for the annual audit.
Outside of the finance team the rest of the organisation is also able to have read only access to the data. For marketing teams this allows them immediate access to budgetary information. It also adds to time saved by reducing the amount of time the accounts teams spend on reports for different marketing teams. The information availability extends down to the building managers. For example they can produce expenses reports for each location, comparing them and identifying anomalies or overspend quickly.
Moving to a cloud-based product also enables these to run reports from anywhere. The Big Ten Conference already has offices New York and Washington DC. Cloud will support their ability to open offices and access data wherever they are needed in the future. It will also cut down the number of data errors introduced through multiple handling.
Suderman highlighted the time saving that Intacct brought commenting: "Our finance team at the Big Ten Conference is very small, but since Intacct is so intuitive, we're able to get more done in less time. We feel confident that if someone new came on board, they could get up and running immediately. Intacct will free us up more and more in the future, and give us the bandwidth to do forward-looking, strategic work. With all of these improvements, we estimate that Intacct paid for itself within the first 6 months after deployment."
Conclusion
Intacct has focused on the benefit to Suderman's team in this announcement. The wider business also seems to have benefited significantly from the implementation. It is surprising that more of these benefits were not drawn out in the case study and press release. Suderman's decision seems to have been finance centric. She commented: "With Intacct's dimensions, we can map things to how we practically manage our business. Once we create a dimension, we can use it to categorize any transaction – general ledger, receivables, payables, etc. – and as our business changes, it's quick and easy to add the dimensions we need and re-classify things accordingly, so we can monitor what's most important to us."
While the flexible chart of accounts is of interest to finance, it is the opportunities and the flexibility that it enables which is of interest to the business.