Infor has announced an upgrade to Infor Healthcare Revenue Cycle Management (HRCM). Version 3.6.0 comes about a eighteen months  after the previous announced release. Improvements to front desk systems for better customer interaction feature highly.
Payments improvement takes centre stage
Infor has improved the integration with CenPOS that was first implemented in 2013. This release includes an integration with the cashiers screen to allow processing of debit/credit card transactions electronically. There is also new integration with point of sale (POS) terminals although which POS terminal range is not mentioned. Improvements to payment processing screens will deliver greater efficiency of data entry.
The system now allows cashiers to link payment documents to improve the throughput of work by cashiers. This is to ensure customers growth does not impact staffing levels. It is also possible to import a wider set of systems tables from spreadsheets. This will enable data to updated within the system rapidly although one questions if this should be automated.
 Helping to solve the denials problem
Health insurance denial rates are still a problem. Recent research has shown that the denial rates have decreased but there is still a major impact on revenue. Brian Sanderson, managing principal of Crowe healthcare services commented: "On average, hospitals collect 12 percent less net revenue on denied accounts than non-denied accounts, so preventing denials reduces the risk of net revenue leakage. Healthcare executives who understand how their organization performs against industry norms gain visibility into improvement opportunities."
A report by Crowe healthcare services in June 2016 looked at denial rates. It shows that initial denials to commercial healthcare providers has declined by 0.8% from 2015. This is far less than Medicaid managed care (3.6%) and Medicaid traditional care (1.1%). The only category to have increased its denials rate was Medicare managed care seeing an increase of 1.2%.
This latest release of HRCM looks to further solve the issue by adding denials data to the analytics core. This will enable customers to carry out details analytics around the reasons for denials. It should enable them to remediate the situation through the most appropriate method. The analytics core makes it possible to export the data from HRCM to OLAP cubes to carry out the analysis.
HRCM helps organisations to be compliant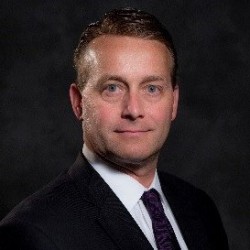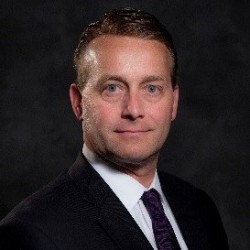 HRCM forms part of the wider Infor Healthcare suite of solutions. It is designed for use at multi-site healthcare organisations. Users include hospitals, reference laboratories, physician billing organizations, and healthcare specialty providers. It is available in the US and Canada offering full compliance for healthcare organisations to automate the billing and receivables process with certainty.
In the US there is full support for the ANSI X12 version 5010 message set. This includes electronic billing, electronic remittance, eligibility request and response as well as claim Inquiry and response. For Canadian organisations there is support for their national billing and remittance standards. Among these are: Ministry of Health electronic billing and electronic remittance, WSIB electronic billing and electronic remittance, interprovincial electronic billing and custom format electronic billing and remittance.
Mike Poling, senior vice president, Infor Healthcare commented "Healthcare organizations of all sizes are constantly dealing with trying to maintain a healthy cash flow while remaining agile enough to handle changing regulations, updates to payer rules and evolving procedures, and increased expectations. Infor Healthcare Revenue Cycle Management is a scalable and flexible solutions that can automate the most intricate aspects of the billing and receivables process, so organizations can strengthen cash flow and patient billing system processes, directly impacting bottom line results."
Conclusion
Introducing analytics capability for denials has strengthened Infor's capability in an area where there are specialist competitors. For those organisations looking to further improve their payment receipts this is welcome news. While only Cenpos integration seems to have improved with this announcement this may have been due to customer demand for the increased functionality. One hopes that in a future release that Infor will add integrations to other solutions that may be used.
The one steps that is missing from this is whether Infor will start introducing some data science using Infor Labs to help healthcare organisations further reduce denials. With access to the data this is the logical next step for Infor Healthcare to take. If they can further reduce that 12% for their clients that could be a major competitive advantage, both for the clients indirectly and for Infor. The improvements to the front office will ensure that patients are dealt with more efficiently and should lead to an increase patient satisfaction.