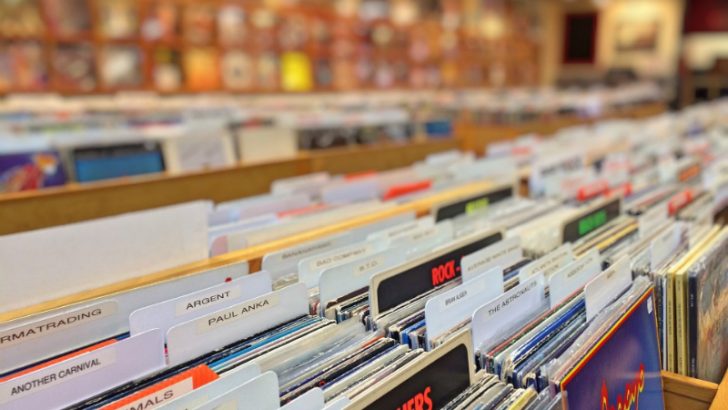 Retail Pro has announced that is has joined the SAP PartnerEdge program. Part of the announcement includes Retail Pro retail management software running on the SAP Business One application. According to a spokesperson at Retail Pro the integration has improved. They commented: "There is a tight integration between SAP B1 and Retail Pro retail management software that is being made available. This new development will allow for seamless use of both. The companies already have more than 50 mutual customers."
The companies share more than 130 customers. The 50 mentioned earlier are likely to be those that use SAP B1 and Retail Pro together. The shared brands include Oakley, Under Armour, Samsonite, Ibiza, Samsung, Sportline America, Sparta, and Maui and Sons. Retail Pro itself is a retail management solution targeted at speciality retailers. It integrates with several ERP solutions including both Oracle and SAP. This latest announcement sees it get closer to SAP. This may be in reaction to the development and impact that both Infor and NetSuite are making on the retail market.
End to End retail management
The combined product delivers the retail management solution from Retail Pro and the full ERP solution SAP B1. For channel partners of both solutions this creates a unique opportunity. Hector Vera, CEO of BES Consulting, a Retail Pro Business Partner and distributor commented: "Many of the retailers we support use Retail Pro and SAP Business One to increase efficiency and productivity, as a result of having integrated systems that cover the business processes of the company in an integrated and collaborative environment. The synergy between these two enterprise technologies gives us a greater resource to help retailers achieve the impossible in their retail strategies."
One of those customers is Under Armour. Dion Sigmond, Under Armour's Head of IT for International commented: "Under Armour is executing on a massive retail expansion plan in key markets. Leveraging world-class retail software with a proven track record gives us the confidence that we will be able to effectively scale, manage, sustain and drive our global retail footprint."
The total solution provides the ability to manage the entire supply chain through a single integrated solution. This means Manufacturing through to omni channel retail for global retailers.
Retail Pro looks too continue growth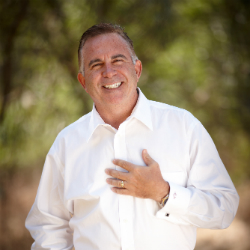 Over the last seven years RPI (Retail Pro International) has enjoyed consistent growth under the leadership of CEO Kerry Lemos. In the first quarter of 2016 alone the company increased its worldwide footprint by 15%. This announcement sees RPI further leverage the relationship with SAP. Enterprise Times asked Retail Pro what benefits they expected from this new relationship. The spokesperson commented: "Both companies will approach the market together, promoting, selling and implementing the joint offering to help retailers around the globe to achieve their goals. As a result, retailers will be able to leverage both Retail Pro and SAP resources as they build their operational backbone for retail. "
According to the press release by selecting the two products retailers can benefit from:
 Flexible platform unifying data in physical and digital channels, devices, and integrations worldwide
Brand-forward, powerful POS, inventory management, customer and employee management tools
Integrated retail process with seamless operations including POS, purchasing and receiving, inventory management, wholesale management, ecommerce and cross-channel management, accounting and finance
Financial, customer relationship, management, manufacturing and management control capabilities
Retail Pro recognises that in some markets cloud is not the first point of call for retailers. When asked whether the solutions would be delivered 100% on the cloud Retail Pro commented: "No, solutions are delivered in a manner that is relevant to the retailers as all have unique preferences for deployment, use and security protocols associated with their core business applications."
What RPI will hope for is to carry on their growth. Lemos commented: "Having already achieved record earnings to date in 2016. We look forward to a strong partnership that will arm both companies with greater leverage to empower retail and further penetrate global markets."
What about the other integrations
Retail Pro also has integrations to several other accounting solutions including Sage, QuickBooks and Microsoft Dynamics. How these companies will view this new relationship isn't known. If the joint go-to-market strategy involves SAP it may narrow the options for Retail Pro.
As more regions look to the cloud for their next generation solution it is surprising that Retail Pro has not joined up with NetSuite or Xero. Sage and QuickBooks are also currently marketing their cloud solutions at smaller retail customers. RPI may putting their growth at risk, especially in some international markets. Whether Retail Pro look to add other partnerships in the near future to spread their bets is unknown.
Conclusion
If RPI is cementing itself as a SAP B1retail tool alone the two companies are getting closer together. An acquisition by SAP cannot be ruled out. It needs to do something to counter the growing threat of Infor, NetSuite and Xero in retail. It will be interesting to see what growth Retail Pro announce come April and how many customers they have won. There is a huge legacy installation of SAP Business One. If they can reach those customers before they consider a cloud solution it might help SAP to retain revenue from those on-premises locations for longer. It will also help Retail Pro get a stranglehold on a wider customer base.