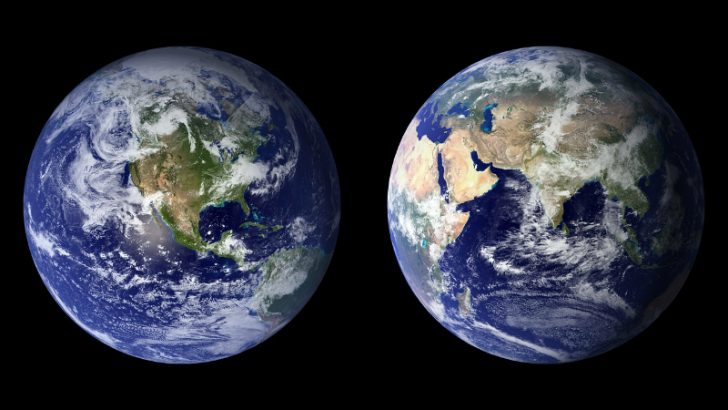 SAP unveiled the Leaders 2020 study this week and the news for the UK appears shocking. The study shows that the UK is woefully short of digital leadership in the category of digital winners. The UK scored just 1%, behind Russia (3%), France (15%), Spain (22%) and Germany (41%).
What was surprising is that the data supporting the above statements do not appear in any of the publicly available documents. We have requested access to the questions and data around the initial claims to get a greater understanding of what substance there is too it.
Comprehensive study
The study looks wide ranging and comprehensive. There were more than 4,100 employees and executives surveyed from 21 countries. Half of those employees were millennials although the study does not reveal how millennials are defined. There are in fact five generational groups in the workforce at the moment so it could be argued that the survey is not a true reflection of the current workforce.
The responses were split between four geographical regions: Asia-Pacific and Japan (37%), Latin America (15%), North America (24%) and EMEA (24%). In Europe, the countries covered were UK, France, Germany, Spain and Russia. The survey was also equally split between men and women.
The study was carried out by Oxford Economics, a world leader in global forecasting and quantitative analysis for business and government. They determined four criteria that identified businesses as digital winners. These were that they embrace the digital economy, streamline decision making, flatten the organisation and build a digital workforce.
The survey revealed that where employees and senior leadership results are sometimes comparable, the millennials have a completely different view. Comparisons are difficult without access to the raw data. Only 37% of millennials feel that senior management is proficient in using technology for competitive advantage. Senior management have a different view with 60% saying that they are proficient. There is less of a gap between the remainder of the employee base (57%) and leadership (67%) when they were asked whether management is equipped to facilitate digital transformation.
The culture of digitalisation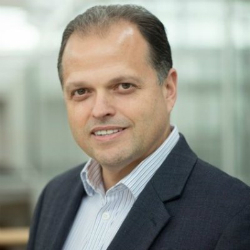 What the survey finds generally is that there is still a gap in the minds of both employees and leadership of where they should be.  Mike Ettling, president of SAP SuccessFactors comments  "The digitalization of our world has brought about massive changes to the workforce and workplace, and businesses need to rapidly transform to keep up. Our Leaders 2020 study revealed that many executives, both in Europe and other regions of the world, are not yet prepared to successfully lead in the digital age.
"There's a substantial opportunity for leaders across Europe and beyond to embrace the notion of becoming more digitally minded and digitally connected. As leaders, we must create an environment where people thrive by enabling them to make data-driven decisions quickly, reducing complexity and bureaucracy, and embracing diversity and inclusion. Digital is not just about adopting technology — it's about creating a culture of innovation, where exponential outcomes are not just possible but demanded."
Digital winners as identified by Oxford economics are ahead of the rest of the pack. They embrace diversity, but even among digital winners only 39% reported effective diversity programs. In Europe most companies have diversity programs and only Spain was under 30% (23%). Developing millennial executives is also a task that companies need to do better at. The days when the long career path leads to senior leadership positions are gone. Organisations need to embrace high flyers within the next generation, to help transform businesses. With a global average of 17%, France (1%) and the UK(5%) clearly have work to do.
Organisational loyalty is still high in the UK (91%) and Germany (87%), especially where there is a progressive executive leadership. In fact this is higher than the global average with Russia seemingly having a revolving door for talent (32%). It would have been interesting to see these numbers alongside the rate of new start-up companies. Millennials are quick to go it alone at the moment and there is plenty of start-up cash to sustain them. To help retain talent, companies could create their own digital incubators. This would allow those with ideas to stay within the company and deliver new product and revenue streams.
Data driven decision making improving
Evidence based decision making is improving. With access to better analytics results senior executives are changing from gut feel decision making to evidence based decisions. Globally 55% of companies now make evidence based decisions according to the survey. With 78% of digital winners making data driven decisions there is still work to do for the rest of the field to catch up.
Edward Cone, deputy director of Thought Leadership at Oxford Economics commented:
"The disconnect with millennial executives is a critical warning signal to senior leaders, and one that puts other concerns raised by the study in focus. The future is knocking at your front door, and you ignore it at your own peril."
Recommendations
The report makes several recommendations for companies looking to improve.
Communicate a company-wide digital vision. Organisations need to have a digital vision. Once created it is vital to communicate it across the whole organisation. Some of the most talented workers are millennials and if they are unaware of the digital vision the risk of losing them becomes much higher if they have no knowledge of the strategy.
Continuously update executive and employee skill sets. It is a cliché to talk about the only constant is change. Training for all levels of employees is often forgotten. Deploying Learning Management Solutions (LMS) across the organisation is one answer. This can help train employees from on-boarding new employees to senior management. There is always a place for learning.
Flatten the organization. Nowadays most organisations are flatter, there are less middle management tiers. However it is not just about management but about empowering employees. Companies need to consider how they can enable employee decision making.
Emphasize diversity. With globalisation, companies need to embrace diversity. Cultivating a broad range of views and enabling all employees and applicants to maximise their chances in the company. Initiatives could include eliminating unconscious bias for example to reduce the risk of poor selection.
Listen to young executives. With constantly changing technology, the next generation of workers understand the technological landscape often better than the older generation. Ideas from these talented individuals need heeding. Their advice may lead to short cutting the route to digital transformation.
Conclusion
This is a comprehensive and interesting study. The data has yet to reveal a wealth of information and insights one suspects. While the UK appears behind Europe, the detailed demographic information around the survey is not known. Was there was an equal split across European countries?
The advice given has been heard before. Recommendations are good, but will companies act on them? If SAP repeat the survey next year, will the UK have made progress?