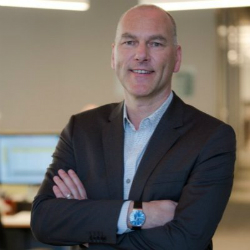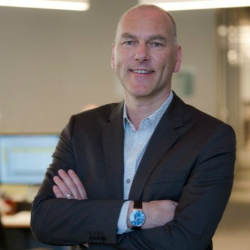 Infor has enhanced its Infor EzRMS with an improved forecasting engines. The revenue management solution is designed to maximise income within the hospitality vertical. Its aim is to sell the right product to the right customer at the best time in the appropriate place. The new update enhances the ability for hoteliers to discover who, when and where those ideal moments are.
The update enhances the core solution with improved algorithms using dynamic trend modelling and machine learning techniques. Stan Van Roij, general manager, Infor Hospitality said: "The hotel booking landscape is constantly evolving and in order stay on top, hotels need to have the proper back office systems in place for everything from reservations to revenue management.
"Infor Hospitality is continuing to put substantial investments in growth and development to better enable our customers to operate at their highest performance. The new forecasting algorithms and improved user interface in Infor EzRMS help to take the stress away from our customers so they are able to focus on the needs of their guests."
These new algorithms are likely to have been created by the Infor Science Labs. Infor EzRMS will deliver new full forecast models that will adapt as the market changes. Infor has not revealed how quickly the models adapt to those changing market forces.
Updated EzRMS – is not just about the engine
Sensibly Infor has not just enhanced the back end analytics engine. The new analytics are easy to consume with an improved user experience. Users get fact access to critical information such as the best revenue opportunities. This enables them to draw key insights quickly and make appropriate decisions. The information is available in single and multi-property reports with filters for key metrics. Users can also export the data for further analysis.
What isn't clear is whether this new functionality also extends into EZLite. This is the pre-packaged version of EzRMS for use by limited service hoteliers. It features rapid deployment but has some limitations compared to the full product.
Conclusion
This is not a major update to the EzRMS solution for hospitality. Where margins are under pressure it will enable some to get an edge in maximising revenue and profits. If Infor had announced a beta customer using these algorithms to increase revenue and profits it would have demonstrated the power of this new release.
EzRMS appears to be successful for Montage Hotels. Andrew Broderick,  Director of Revenue Management, Montage Deer Valley commented: "Infor EzRMS provides tangible results regardless of the business model or destination. The longer we use it, the more effective it becomes." This is not a reflection of the latest update, but of their original implementation. Since then, Montage Hotels has grown, they recently announced the launch of Montage Palmetto bluff in South Carolina.