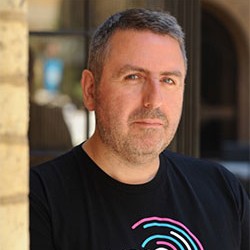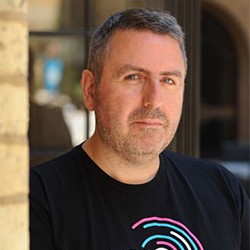 Xero, the cloud-based accounting software company has released its latest research entitled: "Xero State of Accounts". It is the result of talking to over 1,000 accountants and businesses. The report asked them about recent technology changes and the future of accounting. It threw up a number of interesting responses which will raise eyebrows among the accounting industry.
According to Gary Turner, Xero's UK managing director: "As we head into a prolonged period of technological change in the next five years it's encouraging that many accountants see being tech savvy as a key survival skill. However, the survey also suggests that the profession needs to work harder on investing sufficient time in keeping abreast of emerging technologies, and in more effectively persuading SMBs that a close working relationship with a financial professional will be important in years to come."
Accountants need to be technology aware
Look at the large accountancy firms and they have long moved away from accounting. Most of them earn more money from consultancy and as advisors around technology than from accounting. This was reflected in the responses to this report. 83% believe that technology is as important to their job as accountancy.
It is easy to see this as simply a skills update for what many still see as a boring business. That is a mistake. It turns out that 81% of accountants are currently undergoing training to improve their technology skills. One of the reasons for that skills update is the growth of enterprise modernisation which is driving greater automation. This is challenging for large enterprises but more so for the SME. In the supply chain, many organisations now want greater integration and automation from orders to invoicing. It will be interesting to see how this works out for many accountancy firms.
Technology awareness opens up new doors
One of the themes throughout the report is that accountants are increasingly seen as trusted advisors. Around 30% of small businesses see accountants as their most trusted advisor. Interestingly 42% are already asking for advice beyond accounting. This is set to increase. When asked about the future 56% say they'll use accountants for non-accounting help in the future. Turner confirmed that these numbers were responses from companies and not accountants.
This is leading to a change in the career development for new accountants. Accountancy students are being advised to study beyond just their core subject. Computer science, management consultancy and even business studies are now options for them. How long before we see them look at gaining an MBA. If they are going to change their approach to looking beyond accounting then this is as good an option as any.
What could accountants offer as new services?
If you look at the large accountancy firms they do everything from business consultancy through to cyber security. PWC are a major sponsor of the Cyber Security Challenge. In the final, competitors were marked on how many additional fee earning opportunities they took part in. The problem for many accountancy firms dealing with the SME market is that they are not big enough to afford competent cyber security practitioners.
Privacy is a related service and one where there is going to be a lot of help needed. The introduction of the EU GDPR legislation next year will challenge many SME's. Accountants are in a unique position to advise on the fiscal impact of getting this wrong. They can then help a business minimise the impact of new legislation.
For the accountancy firms there are other challenges. Paul Bulpitt, Head of Accounting, Xero sees a phase of consolidation in accountancy. He says: "Over the last few years the number of accountants on the high street has exploded. It has never been easier to open an accountancy practice."
Many of these very small accountancy firms will struggle to add additional staff and services. It is likely that the majority will seek to merge with other firms. This is what Bulpitt believes will happen. We have already seen a similar scenario with GP Practices. It is rare to find a surgery with just one or two doctors these days. Instead they have consolidated themselves into larger practices. This has made monies available to add new value add services to the surgery. By doing so they are able to bring in more NHS money to the practice and take on more patients.
Who needs accountants?
The most surprising figure from the survey was 59% of SMEs felt they would not need accountants in 10 years. Turner said: "We didn't expect data so stark. We think they will still be here in 10 years. 8 out of 10 staff at Xero talk to accountants every day. There will be a change in what they do but they won't go away."
Conclusion
This is an interesting report that should open up a number of debates. The shift in roles and fee earning opportunities is already happening in mid-size and large accountancy firms. The question is how will smaller accountancy firms adapt to the changes in the market? Can they develop new services? Accountants are trusted by their customers and this will make finding new business opportunities easier. It will be interesting to watch.