KDS has announced the availability of Neo1, a self-service spend management solution architected specifically for the SME market. Enterprise Times spoke to Fiona Hastings, General Manager – Mid Market at KDS and one of the driving forces behind the new solution.
Hastings joined KDS earlier this year leading the team that started production of the new solution in February. They are now ready to launch a product that could disrupt the SME expenses industry. What Neo1 delivers is an architecture that is fundamentally different from its rivals. It also has a go to market strategy that is focused on massive growth compared to its rivals according to Hastings.
API First Architecture
When KDS first decided to enter the SME market they made a brave decision, according to Hastings. She said: "It takes a bit of courage as a small tech company to say: If we are going to approach the SME market lets really rethink the best way to do it rather than using our existing technology and re do it."
What they have built is designed as an API first solution. Hastings commented: "Every feature and function is API enabled". There are over 350 API's in total and every one is accessible to developers. The launch product has four language packs according to Hastings and supports Canada, US, France, Germany and the UK. The initial target market is the UK and US according to Hastings.
Beyond the initial five there are other countries on the roadmap. The advantage that Neo1 has is that the parent company, KDS has all the relevant tax and compliance information. This will enable a rapid expansion across the globe should the initial roll out go well.
Its not just about API first though
To reduce costs Neo1 was built on AWS and uses Datastax Enterprise, the database built on Apache Cassandra. It is therefore built to scale to massive proportions. Cassandra is a database technology initially developed within Facebook to power its inbox search engine. It became open source in 2008 and is used by companies such as  Apple, Cisco and NetFlix to power their very large databases.
The final piece of the Neo1 architecture is the innovative onboarding process. Hastings recognises that SME's do not have time for long implementation processes. Neo1 onboarding is therefore built like a business personality test. Out the box it can be set-up within fifteen minutes compared to the two hours its competitors can take. The initial three minute test includes simple questions about the industry, geography, whether employees travel domestically and/or internationally and how trusting the company culture is. From this a simple compliance profile is built using templates. Hastings related the process to the LinkedIn profile, you can spend a few minutes setting up basic configuration but then nuance it later, over time.
The app is supported on Android and Apple devices but without having seen the product it is difficult to analyse its ease of use. Hastings commenting about the app said: "The UI [User interface] has to be awesome, sharp, clean with the  controls of finance and tax." She believes that Neo1 achieves this and more.
Purpose
The solution is aimed at SME's. Hastings defined these as companies between 8 and 300 people. This may seem an odd figure but Hastings claimed that their initial research showed that: "as soon as you have more than 8 full time employees then spend management takes time away from the business owner." It is this spend management that the solution aims to address. It is not merely a expenses solution, but one that has compliance built into it. One use case she explained was a pay card issued to employees that would not only have the normal bank limits but also be able to control spend at point of sale.
Neo1 will also integrate into SME accounting solutions. When asked whether this would include on-premises as well as cloud, Hastings replied: "You have to if you are going to approach the SME space. You cannot ignore Peachtree in US or Quickbooks  or Sage – they have standard API's. They need to be included in your proposition. Customers just need to press a button and there is your Quickbooks extract. Those integrations are build into Neo1."
Exactly which integrations are available from day one is unknown, but Hastings mentioned Sage Live and Salesforce as being in place.
So can we buy it?
No, not directly anyway. The architecture may seem slightly odd to some, but the solution is not a B2C model. While the product is aimed at being used by SME's they are not the target market. What Hastings is doing is talking to telco's, banks, payroll bureaus and other financial institutions for them to embed Neo1 as part of their service offering.
When we spoke to Hastings the inference was that major partners would be revealed at the same time as the announcement. That does not yet appear to be the case, but one can expect that a telco and possibly some banks will be early adopters
The target market is huge, there are 10 million SME's in the US and Europe. The distribution approach is one that Hastings believes will enable Neo1 to rapidly expand. What about the competition though such as Expensify? While Hastings recognises that they have had penetration in the SME market she responded: "I don't think the set up and UI is not condusive to really get viral adoption." While Expensify has grown successfully it has only just started to bring on board Accountants and business advisors as partners to recommend the software.
So who will buy Neo1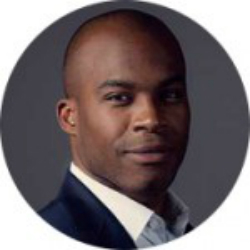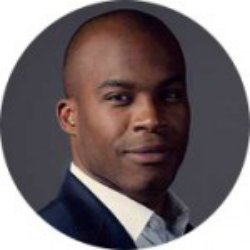 Hastings is going after an even larger piece of the market by attacking banks and telco's. Those organisations have tens and hundreds of thousands of SME customers. Interestingly that approach is also being taken by Xero with their Wells Fargo deal earlier this year. Xero are a company that Hastings is familiar with and may possibly have considered joining before she went to KDS. Her ambition for the product is huge. Hastings has the ambition: "to monopolise the SME market place without anyone knowing its our tech driving their business experience."
Dean Forbes, CEO at KDS commenting in the press release clarified how this could be achieved. "There's a whole world of spend management software out there, and none of it is right for SMEs. Neo1 is first in successfully putting the benefits of an enterprise solution in the hands of businesses who may not have been able to afford business platforms and for whom consumer apps are too basic. It is also a perfect fit for financial institutions, telecommunications companies and business process outsourcers in finance, payroll and HR that want to offer their small and medium-sized business clients a value-add solution to address their spend management needs."
Why would banks provide the solution free to customers.
This is an interesting question and one we posed to Hastings.  For banks, and telco's it can deliver additional revenue streams. Telco's are unlikely to take the full functionality but will instead integrate their mobile stores into the technology allowing employees to purchase additional items with mobile phones. This is not just about traditional corporate expenses but also company expenditure such as IT.
Banks will look to the longer term. Hastings said that travel is on the road map for 2018 commenting: "You add a portal with travel then all of a sudden you have a new revenue stream for banks with rebates and bookings and they are interested. They get the click through revenue."
The cost of the solution to the distribution channel is 1/10th the cost of competitor solutions direct to end users. What KDS need is massive hyper scale growth in order for that business model to work.
Conclusion
Neo1 could be very disruptive to the expenses market. A deal with a large bank might see your credit card payments automatically feed into your bank and then to your accounting solution. The traction that Neo1 gets over the next few months will be interesting. The first SME's may know of it is new functionality being offered by their bank or mobile provider.
For KDS it may be worrying that there is no clear announcement yet about any distributor picking it up. Hastings identified the lack of channel as a key risk. One hopes that in the next few weeks there will be further announcements. The launch customer might not want this announced as they look to get a competitive advantage.