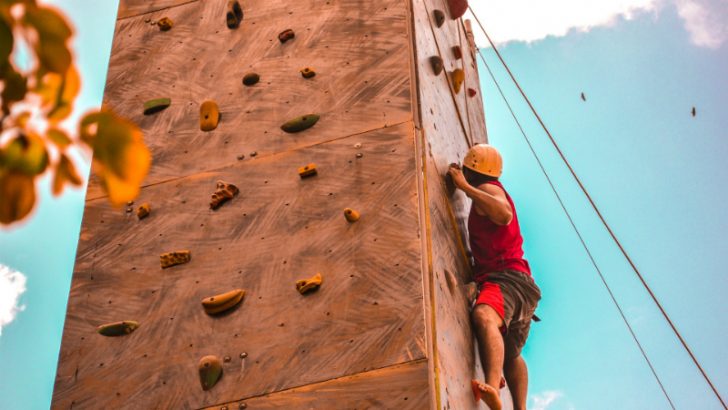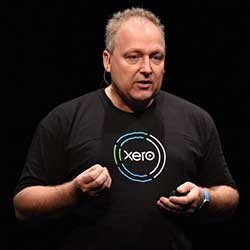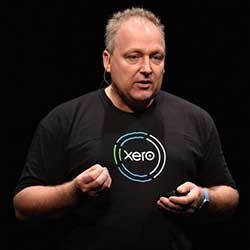 The cloud accounting company Xero has announced substantial growth in the first half of their current year. Revenues are up 48% (55% in constant currency to NZ$137.2). Subscribers have also increased in every major region. They added 269,000 subscribers in the previous 12 months, an increase from the 12 months to March 2016 when they added 242,000. If there is a down side it is that the company is still burning through cash. However, that cash burn is slowing now. The negative net operating cash flows were down 43%, but overall cash flows barely changed. The reason appears to be investing activities, which increased by 24%. Rod Drury, CEO at Xero said: "Our focus has been to balance our investment with managing cash to hit break even, while ensuring we deliver massive internal projects to drive long term scale."
One of those internal projects is the migration from Rackspace to AWS. At the moment Xero are double paying for their hosting as they migrate between the two, that project should complete within the next twelve months and the operating costs reduce. How much that reduction will be is not known.
Operational costs increase but fall relative to growth
Operating expenses have increased across the board. The unaudited figures have sales and marketing increase 25% to NZ$86.2m (2015-NZ$69.1m), product design and development 31% to NZ$43.9m (2015:NZ$33.5) and administration costs 35% to NZ$19.1m (2015:NZ$14.1m). As a percentage of operating revenue though, these amounts are falling. Perhaps surprisingly sales and marketing fell the most by 12%, at a time Drury is looking to support hyper growth one might have expected an increase. Administration costs only dropped by 1%. Once the investment and acquisitions bed in will Xero enter a period of consolidation. At that point administration costs should start falling relative to growth as Xero leverages the economy of scale.
With Xero aiming to break into the USA, marketing costs may need to increase substantially. With the imminent loss of Russell Fujioka, the president of Americas and Andy Lark, chief marketing officer, the approach in the USA may change. Keri Gohman is joining as president of Xero Americas from December, but there is no replacement yet for Lark, the announcement was only made late last month.
Subscriptions approaching 1,000,000
Xero is still experiencing impressive growth in its home market of Australia and New Zealand. Subscribers in New Zealand are still growing by 30% (212,000:2016 from 163,000:2015) and Australia by 45% (380,000:2016 from 262,000:2015). It will be interesting to see what the latest market share of accounting solutions is. One assumes that most of this growth is impacting MYOB in Australia.
In the UK growth is accelerating still. Drury announced in a blog: "The U.K., where Xero is the leading small business accounting product, is emerging as our next major growth engine – growing 61% in the 12 months to September 30 to hit 164,000 subscribers." This is good news for Xero, especially as it increased its prices in the region as it moved from winning on price to winning on reputation and the solution. While Xero did not produce any figures around the numbers of accountants and bookkeepers, that have become partners in the recent months, they are still increasing.
In the US, growth is at a solid 64%, growing to 77,000. Gohman will need to see that figure increase rapidly though, as competing cloud products in the US are becoming stronger. They will also need to complete the roll out of payroll support to all states across the US. A subject that Xero has recently been quiet on. The rest of the world also saw 61% growth, but there was no mention of an imminent launch in South Africa where they were testing the market earlier this year.
A pivotal year for Xero – 2017
2017 will be a pivotal year for Xero. They will have a new look in the leadership team and need to see continued rapid growth in the UK and a significant growth in the US to grab a significant market share. The potential in the US is huge, and the battle may be won or lost on marketing spend. Xero has made some innovative moves in the USA though, and they could prove significant. The agreement with Wells Fargo is one example. The daily bank feeds that are a first for a cloud accounting solution, may also be a massive differentiator from competitors. Xero are hoping to add another 40 bank feeds to the solution and if some of these are major banks in the US, Xero will hope that subscribers increase.
Xero cannot be complacent though. Sage in the US and Quickbooks in the US have deep pockets. They are now producing solutions that are starting to match Xero in several areas. Xero will also need to ensure that its platform sees more partners added to it. There are still a large number of micro vertical solutions that do not integrate with the platform, especially in the US and UK. Although some will work with Zapier, Xero needs a clear strategy on this to help drive growth.
Conclusion
These are once again impressive results from Xero. There is the pain of the major infrastructure projects that means the cash burn is still high. Once the dust has settled on the move from Rackspace to AWS a clearer picture will emerge. At that point Xero should be closer to the cash flow zero position that is Drury's goal. The market reacted positively to the result with the shares up 2.07% on the day to NZ$17.25. However, over the year they are broadly unchanged from NZ$17.75. Drury will hope that 2017 sees a return to the consistent growth of a few years ago.