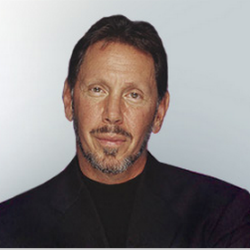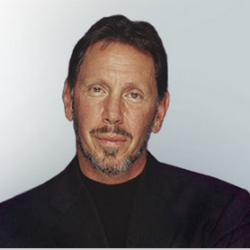 Larry Ellison, CTO, Oracle opened the twentieth Oracle Openworld conference with a keynote that set out plans for a triple play. Software-as-a-Service, Platform-as-a-Service and now Infrastructure-as-a-Service is the new Oracle playbook. Ellison was on top form, authoritative and amusing while delivering a message that promised much:
"Our world has changed. The people you work with are different than five years ago"
He went on to declare: "Our number one and number two competitors today are Amazon for Infrastructure and Workday for applications." He did not actually say that Workday is the largest competitor that Oracle has, but that in cloud SaaS tender situations they crop up most frequently. Ellison claims the days IBM was a competitor in infrastructure and SAP in SaaS seem to be consigned to history. Given the announcements from IBM in Las Vegas around its Power Systems and Cloud platforms this seems to be more rhetoric than reality. SAP was hardly mentioned at all during the ensuing eighty minutes. This was surprising, but it may infer that the SAP customer base would not consider Oracle as an option.
It appears that Ellison is targeting AWS as his number one cloud competitor. Whether Oracle can truly compete against AWS is unproven. Ellison said "This year you will see us moving aggressively into IaaS." In his keynote he walked through what the Oracle triple play will offer: SaaS, PaaS and IaaS. The only company that comes close to offering something similar is Microsoft, according to him.
SaaS : Oracle 30 – Workday 8
This is not a Rugby or American Football score but the number of applications that Oracle offers against Workday. Ellison believes Oracle has not only has the most comprehensive set of cloud applications, but is also trouncing Workday in the ones that it does have. While the 3,000 Oracle ERP cloud customers may be more than 10 times that Workday has, they are not really comparable. These numbers look good but one can argue that Workday is selective in its target market and will remain a thorn in Oracle's side for years to come. The fact that Ellison highlights them merely demonstrates that they are a continuing threat.
Ellison believes in delivering what customers want. To do this Oracle needs to deliver complete suites of applications. Companies no longer want to bolt together different products. Ellison sees three key advantages in providing customers with a single solution. These include cost savings on staff who are no longer need to to work on integrations, improved security and reliability. Oracle has spent the last ten years re-writing its ERP software. That task is now complete according to Ellison and he clearly believes that Oracle can accelerate their growth even further. Where this puts NetSuite is another matter. If Oracle had completed cloud solutions for all target markets why does it need to spend $9.3 billion on NetSuite?
..but losing to Salesforce?
Interestingly while proclaiming Oracle number one in several areas he did acknowledge Salesforce as holding that position in Customer Experience/Customer Relationship Management. One has a feeling that he doesn't expect them to hold onto that title for long. It is of course unlikely, but always possible, that Oracle will consider an even larger acquisition than NetSuite in Salesforce. Certainly Ellison was friendlier towards his rival than in previous years.
IaaS : Watch out Amazon, Oracle is coming for you
It was in IaaS that Ellison and Oracle made the biggest announcements. This is where Oracle are clearly hoping to pummel AWS in the next couple of years. Ellison set out the obvious by saying: "We have to be lower cost and higher performance vs No1 Amazon." This led to the announcement of the Oracle "Generation 2 Infrastructure". The new service is delivered out of triumverates of independent data centres in close proximity to each other. Ellison then boldly stated "Twice as many cores as Amazon. Twice as much memory as Amazon. Four times as much storage as Amazon and 10 times the I/O capacity than Amazon but you have to be willing to pay less. – Amazon's lead is over!"
Can Amazon maintain their lead over Oracle? Probably. Amazon has seen off a lot of challenges to its crown. It is likely we will hear their response in the next few days. Despite the lack of detail around data centres and their locations, the architecture was laid bare. Oracle will deliver N+2. Each region will have three,completely separate data centres linked by multi-link high-speed fiber networks. Data from one data centre will be backed up into the two geographically adjacent DC's giving a level of redundancy and high availability that will be difficult to match. Each DC region will be connected to other regions both in EMEA and North America.
Ellison did not say how many data centres will be live on day one or how quickly they will be added. There is a shortage of spare data centre capacity at the moment. Hopefully Ellison will provide more detail later around their plans later this week. There was also no mention of the amount of money that Oracle will be investing in this venture.  To complete effectively with Amazon it will need to be several billion. The price point offered on stage was 20% lower than Amazon. However if Amazon cut their pricing in response the differential and cost of migration from Amazon might slow down Oracle's growth.
Not just about price
Getting hardware to go faster than a rival is not easy. What will attract the attention of Oracle customers was Ellison's next revelation, [email protected] This concept allows companies to take the Oracle cloud infrastructure and put it on-premises. This is not about buying hardware in the traditional way but effectively having Oracle deploy their cloud IaaS solution on-premises. Ellison is taking a leaf out of Microsoft's Azure playbook here. In order to drive global adoption of Office 365, Microsoft deployed racks of servers and software into smaller data centres. However only Microsoft could manage the service although the data centre could sell it.
Customers who want to take-up [email protected] will pay a subscription fee. This is no different to the pricing model for services provided in the cloud. This will allow government departments and major corporates to implement cloud solutions inside their security and data sovereignty zones. With the on-premises infrastructure and platform being exactly the same as that provided in the cloud it also delivers seamless hybrid computing.
Companies will no doubt look to migrate loads between on-premises and cloud where they are able to. It is a solution that Amazon don't, and is unlikely, to offer. In doing this, Oracle will open up the accounts of companies that are hesitant to go fully cloud, and are looking for a hybrid solution. For those companies where latency is critical, the ability to implement the hardware on-premises will also be attractive, Finance might be one key target market here.
PaaS:A faster better database
Ellison pre-announced the release of Oracle 12c release 2. He cited three key feature improvements for this release. Multitenancy is massively updated. The new release supports 4,000 tenants, the previous version only 250. The new release has shard capability. According to Ellison this means that a portion of your database can split off 100's of different data bases in multiple locations.
The database will keep the whole synchronised and it means that data can be readily available to users in the appropriate geographical zone. For global customers this should mean significant performance improvements. The final improvement was the announcement of an in-memory option. Clearly targeting SAP HANA this will deliver up to 60x performance increase. It will be interesting to see whether Oracle reveal any benchmarking statistics later this week.
A chatbot platform
While several ERP companies have recently announced their chatbot, Oracle went one better by announcing a platform for chatbot development. Ellison even demonstrated an iProcurement chatbot on stage along with the development process to create it. For companies looking to develop their own, this is an interesting direction to take. Some ERP companies clearly believe that by concentrating on their software, customers will take advantage of the chatbot. For Oracle it perceives that customers can make this a differentiator to their business. How many companies will actually develop their own rather than relying on the standard Oracle bots is difficult to answer. Details about the platform will no doubt be available later, but the bot already supports at least Slack and Facebook messenger.
Conclusion
Ellison rattled through more announcements that Oracle will flesh out later this week. Some of which will be substantive and interesting. There are several announcements for developers including analytics and containers, as well as a registry for docker images. Finally Ellison revealed the acquisition of a leading cloud access security broker Palerra. Ellison commenting: "We think this is an important addition to our overall cloud security portfolio."
Ellison clearly believes that Oracle is now ready to take its place at the forefront of cloud ERP, PaaS and will aim to deliver a complete IaaS service to rival Amazon. Not all companies will rush to sign up but many will keep an eye on their Amazon pricing. If Oracle can deliver on Ellison's promise the next year is going to be very interesting.