Accenture and Oracle has extended agreement to help make good Larry Ellisons commitment to IaaS. On Sunday Larry Ellison claimed that Oracle would be aggressively pushing into the IaaS space. The intention being to topple AWS from its lofty perch. A second announcement from Accenture and Oracle seems to back that up. The two companies have extended their partnership to make the Oracle IaaS available through the Accenture Oracle Business Group(AOBG).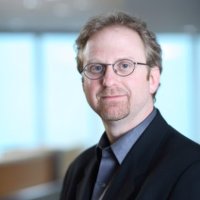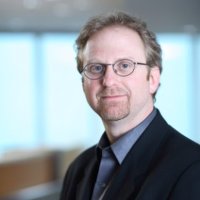 It was founded in April 2015. This was shortly before Larry Ellison announced Oracle Cloud. The group further expanded the Oracle capability with Oracle cloud services PaaS and SaaS. It made Accenture Oracles largest global systems integrator and biggest cloud partner with more than 52,000 Oracle consultants. This latest announcement sees AOBG add Infrastructure-as-a-Service to its existing portfolio of Oracle PaaS and SaaS.
AOBG has helped large organisations transform their businesses in the new digital economy, using Oracle as a platform. IaaS will enable them to introduce an even smoother transition to larger companies looking to take advantage of the cloud but concerned about the risks involved.
Paul Daugherty, Accenture's chief technology officer commented: "Oracle is expanding their Cloud capabilities at an impressive pace, and we are pleased to now provide joint clients with a complete suite of offerings and industry solutions through the Accenture Oracle Business Group. The addition of new IaaS offerings reflects our ongoing commitment to help clients achieve value through Oracle's Cloud solutions and solidifies Accenture's position as the first managed services provider for Oracle's Cloud portfolio."
New Services launched
With the announcement Accenture has launched three new services:
The Accenture migration services factory for Oracle IaaS
Accenture database performance lab for Oracle IaaS
Accenture managed services for Oracle Public Cloud (across SaaS, PaaS and IaaS)
The first customer of the migration services factory will be Accenture themselves. This is a smart move as it will allow them to train their teams as they implement the service. At the end of the project this will mean that not only will they have trained staff but their processes will have improved. Some customer facing solutions also migrating to the Oracle cloud from Accenture. These include: Accenture Enterprise Services for Government, Accenture Foundation Platform for Oracle and Accenture Life Sciences Cloud.
Advantage Oracle?
In leveraging its channel, especially the GSI's, Oracle is using one of its main advantages over Amazon. While IaaS is seen as a commodity by many now, what Oracle is doing is tying it back to the business applications that all companies need. With SI's helping to transform and offer business consultancy on top of this as well, it is difficult to see why Oracle will not slowly wean customers away from Amazon.
One of its problems may be scaling. Little is known yet about where the Oracle data centres are and how quickly they can expand. It takes time to locate and build out data centres and if Oracle are successful in winning business in bulk from Amazon there may actually be a problem in servicing it. This question Oracle are yet to answer.
Could Amazon have it Infor Oracle?
This is an important announcement for Oracle and sees them leveraging a channel that Amazon cannot hope to emulate. At least …not yet. With rumours that Infor is possibly looking for new investment could Amazon step in? Infor already has a close relationship with AWS. For Amazon though this might alarm several other ERP companies hosted on its servers as Infor already competes with some of those.
Adding a SaaS ERP application to the Amazon portfolio is certainly an interesting proposition. As a result it would see them go head to head with Oracle on all three cloud stacks. The problem would be whether Infor has the channel and GSI infrastructure to challenge Oracle at their own game. It would certainly be an interesting acquisition and put the two companies in direct competition with each other on all three fronts.
Conclusion
Accenture will also benefit from this arrangement as the scope of their services expands to include the complete Oracle stack. It enables them to offer a complete business service. Additionally with Oracle delivering an increasing operational footprint Accenture can concentrate on services. Oracle will no doubt announce several other MSP partners during the week, but this is probably the biggest.
Thomas Kurian, president of product development at Oracle commented: "The growth of the Accenture Oracle Business Group showcases the continued strength of our more than two decade relationship with Accenture. Oracle is excited to announce Accenture as the first partner in our new Cloud Managed Service Provider Program. We look forward to Accenture's ongoing role as a leading service provider for migration, implementation and managed services within Oracle's Public Cloud to help mutual clients on their journey to the Cloud."