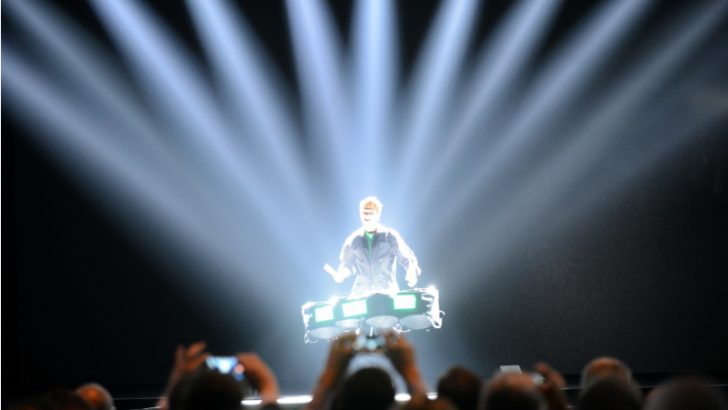 Stephen Kelly, CEO of Sage opened the Sage Summit 2016 conference by beating a drum. Over the next two hours he laid bare the soul of Sage, its revitalised values and the vision that he has for its future. Kelly confirmed the summit mission by saying "Our goal is to ignite your passion".
As the keynote unfolded Kelly empathised with his audience through the telling of his personal story. He gave the audience an opportunity to listen to some of Sir Richard Branson's anecdotes and advice in an interview with the intent to inspire them. Finally, he played with their emotions as he revealed the achievements of the Sage Foundation over the last year. He spoke about the Invictus games, their inspirational atmosphere and finally ceded to stage to Laura Wright. She performed the anthem of the 2016 games, "Invicible".
For many observers this keynote was unlike any they had seen before. Most keynotes concentrate around the new features and major announcements that the company is to make. That content was relegated to the footnote of the keynote and to press releases covered elsewhere.  This keynote seemed to be about trying to engage with entrepreneurs in the audience. It also seemed to be an attempt to communicate the "emotive" brand that Kelly wants to create.
According to Kelly: "Sage summit is the largest gathering of entrepreneurs in the world. " Whether everyone in the room was an entrepreneur is debatable. It was certainly an audience mainly filled with small to medium sized businesses. Whether Kelly is merely using the word entrepreneur as a buzz word is questionable but several other buzzwords were far less frequently used.
Kelly expressed three tenets in explaining what Sage is about:
Representing small and medium businesses
Helping communities
Delivering technology that transforms businesses
Representing small business
Kelly wants himself and Sage to represent small and medium sized business.  This means championing them in the countries that they operate.  For his speech he concentrated on two, the UK and the US. This was well received by the audience and something that few other companies consider. Kelly commented: "Our real purpose is to be the champions of the ambitions of entrepreneurs."
Sage have adjusted their language this year in describing their target markets as being start-up, scale-up or enterprise.  These businesses are important to the global economy according to Kelly, providing much of the impetus for new jobs and exports, In the UK Kelly already acts as a representative of small and medium business for the government. It is something that Kelly appears passionate about. As a large organisation that relies for business on the SMB market is a sensible approach. He added: "We need real reform, we want to amplify your voice."
In the US he committed Sage to two actions.  Sage will be calling on the two presidential candidates to help small businesses. They will then be arranging and running events dedicated to understand the policies of Democrats and Republicans will do to help small business.
Baring the soul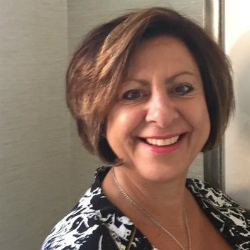 The Sage Foundation was announced at the Sage Summit in New Orleans in 2015. Its simple formula was to deliver 2+2+2, time technology and money. Overall this has lead to 500,000 of hours being volunteered. 104,000 hours in the US alone. The Foundations is still to be launched in Australia, but has had success everywhere else.  In South Africa recently the company supported Mandela days with some significant activities. The advantage of a supportive CSR programs is one that Kelly was evangelistic about.
Sandra Campopiano, the chief people officer at Sage took to the stage to explain how Sage is helping communities around the world. The programs has been launched in almost all 23 countries that Sage operate in. The program looks to help three main areas.
Young people
Activities have already been completed in Soweto, Vancouver, Atlanta and Newcastle (UK)
Veterans
Sage was the main sponsor of the Atlanta Invictus games in 2016 and will be repeating this at the 2017 games in Toronto. Campopiano commented that the Foundation has been  helping veterans "making the challenging transition into new life. Manu have unique skills that can translate into business." They have supported Hire heroes USA and are looking for customer and partners to help expand this further.
Advocacy for women.
Campiano commented "We care deeply about supporting the needs of women and young people at Sage. We are committed as a business, to boost the number of women Sage hires into leadership and technology roles and through the work of Sage Foundation, we will also fund initiatives that train, mentor and advocate for women."
This was realised for one charity in front of the 15,000 delegates. Campopiano donated a cheque for $50,000 to a Chicago charity called Brave Initiatives that helps young women between 14-18 with training on coding, public speaking and confidence.
In addition to these Sage has also set up a fund worth $1 Million. This fnd is available for partners to help boost their charitable fund raising and potentially with other activities
Transforming the way you grow your business
This was the area that in many ways the room had been waiting for.  The content was very different from the previous day. There was virtually no product information only near future technology developments. There was no roadmap, no major launches but what was displayed whet appetites.
Before revealing the detail Kelly reiterated to the customers the commitment "No force migration – no end of life … When you are ready to move to cloud…Sage will take you there." His vision is not so much to catch up but to leapfrog the opposition in the market. One way in which this is already being achieved it the integration of Sage 50 to Office365. The first of its kind and Satya Nadella, CEO of Microsoft did send a video podcast confirming that Sage are a strategic partner.
Future Tech at Sage
There were three areas that Sage demonstrated it aims differentiate itself. They announced Sage Integrated Cloud. This enables ISV's to and partners to easily connect their software into Sage applications. Sage have partnered with Cloud Elements to deliver a  Sage hub that will eventually allow a single interface for all sage applications. Thus if an ISV wishes to connect to Sage finance applications they merely need to integrate to the Sage financial hub.  This will mean that their software will integrate to each of the Sage applications without the need to replicate the work across each application. Once complete, customers are able to set up integrations with the click of a button rather than complex configurations. There was a demonstration of Expensify linking to sage on stage which seemed incredibly simple.
Sage are also embracing IoT. Jennifer Warawa, Executive Vice President, Product Marketing at Sage, spoke about a recent integration with TomTom web fleet. This integration helped automate the creation of expenses from miles travelled. It helps small businesses operationally rather than with customer facing services though. Talking afterwards Sage is looking to embrace the Amazon platform but was not able to demonstrate that they are taking this as far as other vendors yet.
Pegg the bot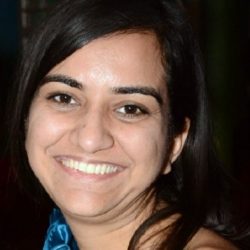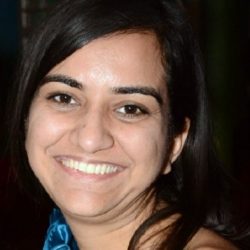 Kriti Sharma then introduced Pegg to the summit. Pegg is an artificial Intelligence, a bot. She has a personality and allows users to interact with their accounting software without the need for a traditional UI. Bots allow people to interact as if they are in a normal conversation with your accountant. Enterprise Times was introduced to Pegg a few weeks ago and believes that this is one future UI option for business software. Sage is one of the leading software vendors in this space, perhaps second behind Microsoft.
Stephen Kelly went on to tease the audience about what might be coming. He mentioned data science predictive analytics and machine learning. It will be interesting to see whether he delivers on these promises next year. There were also cameo video appearances from Satya Nadelle and Marc Benioff. Benioff's appearing from Hawaii where he is on vacation in his shorts from a grainy iPhone video message.  It will be interesting to see in what form Kelly appears on stage at Dreamforce before measuring  the relationship strength between the two companies.
Conclusion
This was an odd keynote that seemed to receive mixed reviews.  Attendees we spoke to felt that the Branson interview made attending the keynote worthwhile in itself. They found it inspirational. Although those who had seen Branson in similar interviews will have already heard much of what he said.
The lack of real product news disappointed many people though. Overall our view is that this was Kelly setting to engage the audience with the new emotive brand he wants for Sage. There was enough to placate those customers who want to stay on-premises but probably not enough product news for the future.
Outside the keynote the Sage Village is a vibrant place. It has packed demonstrations around products, solutions, advice as well as the presence of many technology partners. The problem for Sage is that with so many applications any section in the keynote that was product related would alienate far more people in the audience than it pleases.  The small business owners present appeared to like the flowing, emotive and at times inspirational keynote though.
One of Kelly's closing statements is worth drawing out as it shows the ambition he has for the products going forwards.
"We believe that your business technology should be even better than what you use as consumers"
Whether this is a realistic aim only time will tell. The work achieved with Sage Integrated Cloud and the Sage Bot, Pegg is certainly a step in the right direction.
Disclaimer: Enterprise Times is attending Sage Summit courtesy of Sage who paid basic travel and accommodation costs.