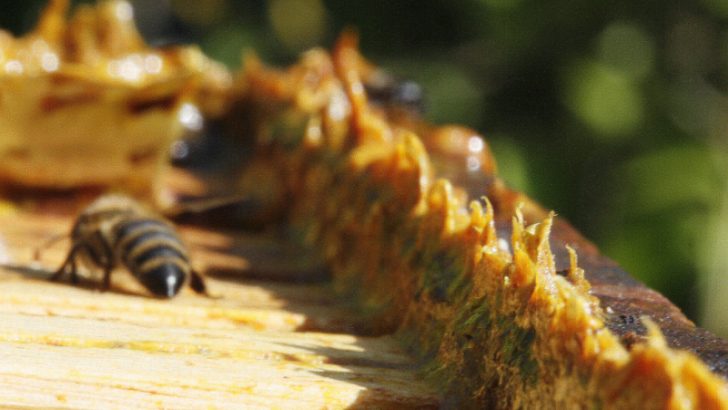 Sage has announced that GloryBee is using Sage Payments and Sage X3 in combination to help drive their business forward. Founded in the fall of 1974 by Dick Turanski and his wife Pat, the company has grown to distribute or sell over 1,200 products. These products range from healthy food stuffs and bee by-products to beekeeping equipment. The company is still run by the son of the founders, Alan Turanski, President and Beekeeper.
Both Sage Payments and Sage X3 was implemented with success by 2015 and made a significant difference to the company. With over 1,200 products IT has increased in importance over the years. It is a now a long way from the first piece electronic equipment used, the chest freezer that doubled up as the first sales counter! Jason Holstrom, Director of IT at GloryBee commented: "GloryBee can't exist without IT and the infrastructure".
The number of products and supporting an increased number of shows around Eugene, Oregon where the firm are based, meant that reconciliation and administration was a massive overhead. The combination of Sage X3 and Sage Payments resolved both of these issues. As Holstrom elaborated: "We wanted to be able to reach more customers.  Up until  this point we haven't had the ability to charge customer at shows and different remote places. Now we actually use our terminals on our pads our, phones and other mobile devices"
GloryBee has used the sage payment hardware and software to both take payments in any remote location and send transaction details back into a single central repository. This allows the company to determine which shows are busiest and at what times of day. That information enables them to manage investments, stock and staffing far better. Immediate access to information also allows them to monitor more shows and ship additional products. This is because they know which stock items can be replenished quickly.
A secondary and perhaps more important benefit is improving the cash flow. Not only are incoming payments tracked faster, but also outgoing payments. Holstrom expounds: "It improves cash flow quite a bit. We have better accountability for where our payments are being made. We know what payments are being made automatically compared to checks coming in the door. It allows us to track our payments a lot faster."
In practical terms Paul Bridgewater, executive vice president and managing director for Sage Payment Solutions explains the impact on GloryBee saying: "Sage is honored to be helping a strong family-owned business like GloryBee increase efficiencies and expand into new markets. Integrating payments with accounting can automate workflow and help small businesses better manage the movement of money. With Sage products, entrepreneurs around the world are spending less time on administrative tasks and dedicating more energy toward growing their businesses. It's our privilege to serve them well."
Conclusion
While Sage X3 does not appear to be implemented within the Sage X3 cloud for GloryBee, using Sage Payments the company has been able to achieve some of the same benefits that cloud solutions offer. One of these is improving their cash flow, through immediate visibility with the help of the mobile payments solutions that Sage Payments delivers.
Sage is under pressure from "new" companies such as Xero and NetSuite rather than its more traditional competitors. It is perhaps disappointing that a company that went live months ago has only just been able to go "public" about it in the press release. It will be interesting to see what new customer wins there are announced at the Sage Summit in July in Chicago, and whether these are more recent.
For GloryBee however they are clearly delighted with their choice. Alan Turanski commented: "We would not be where we are today without partnering with Sage. Sage is going to help us grow in the next ten years because they are developing tools that will help scale our business." Some of those tools are also likely to be on show in Chicago and with the recent Sage marketplace launch it will be interesting to see how quickly more are added.