NetSuite has announced further expansion in Europe including the opening of two new offices as CEO Zach Nelson completed a lightning tour to visit Europe prior to SuiteWorld in San Jose next month. As part of a major expansion in Europe NetSuite has opened an office on Prins Bernhardplein in Amsterdam. This coincides with the release of a software update for the Benelux countries.  It has also opened as office in London in New Street Square to complement its Maidenhead office and gives its sales team proximity to clients in the City and West End.
Three phased approach to global expansion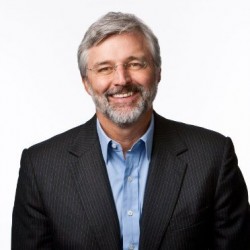 Zach Nelson explained the NetSuite approach to expansion and it is one that other companies could learn from. The first step for NetSuite was as Nelson explained: "We've built a product that is global."  In this modern day this is crucial. Craig Sullivan, Senior Vice President, Enterprise & International Products at NetSuite is one of the main drivers behind the internationalisation of NetSuite OneWorld and had an interesting take on understanding International culture.
Whenever he travels abroad (and that's a lot), he always picks up a newspaper and watches TV adverts. It's an interesting idea and one that allows him to understand a little about the aspiration of companies in the country and how they advertise products to the local population in comparison to other countries. NetSuite OneWorld has been built to cater for the taxation systems of most of the countries in which their core business wants to operate. Up until now this core has been the UK, North America and Australia. It is this expansion that has led them to choose where and when they would expand into next.
The Benelux countries are their first choice for expansion outside the native English speaking countries. They already have 350 customers across the region, most of which are subsidiaries, but not all. This is important as Nelson describes the native companies as evangelists for NetSuite. They are the one who found and selected NetSuite based on the information on the internet rather than any direct selling mechanism. Over time this has led to the growth of some channel partners in the region, recent additions have been Audaxis in Belgium and Solmate in the Netherlands. Some of the more established partners include HCMG who have been partners for more than a decade and ERP Fast Forward since 2012.
This second phase of expansion has seen many new additions to the NetSuite partner network across Europe. In France, NetSuite has an exclusive distributor agreement with Cap Gemini who deliver 80% of ERP implementations across the country. As Nelson commented: "It was my dream to find that sort of distributor".
The first three deals of that partnership were completed in the last quarter, including Tranavia, the low budget airline that is a subsidiary of the Air France/KLM group. As a company they are looking to compete against low cost airlines such as RyanAir and EasyJet. To NetSuite's advantage they did not feel that the SAP solutions in use by their parent company would be flexible or suitable for the kind of business they wanted to operate.
According to Transavia CFO Dirk Neelis: "Having Netsuite OneWorld as our financial and procurement backbone enables us to easily scale up with that planned growth, where our previous cumbersome manual and Excel-based processes that were time intensive and prone to errors will become history. NetSuite OneWorld offers a modern, global-ready system that helps us to achieve the goals of Transavia Netherlands and Transavia France, by fully aligning and further simplifying our business processes."
The solution is likely to integrate data back into SAP which is something that other large multinationals will take note of once implemented. The flexibility of NetSuite will also be appealing for other multinationals as the digital economy forces those same companies to become more flexible than their current software allows.
Third phase: Feet on the ground
The third phase of the NetSuite expansion has just happened.  The opening of the new office in Amsterdam and the hiring of local people who speak the local language should ensure a rapid expansion of their footprint in the region. They have also introduced a Benelux version of the software in both French and Dutch that covers the local tax and compliance regulatory requirements for the three countries. Flemish is likely to be added later according to Sullivan, depending upon customer demand one suspects. More importantly those feet on the ground are not just sales staff but also support and administration.
This is therefore not NetSuite dipping their toe into a new country will a sales team based from London but locals for local businesses.  It will be interesting to see how fast the team grows but Nelson predicts that it will be twenty strong by the end of the year.
Those features include such things as the local indirect tax support. In the Netherlands this is  Omzetbelasting (BTW), Belgium it is Belasting over de Toegevoegde Waarde and in Luxembourg, Taxe sur la Valeur Ajoutée (TVA). There is also support for local accounting requirements as well as reporting. NetSuite has also implemented support for local payments with Banks and payment solutions. This localisation is critical to the success of NetSuite in the country and it will be interesting to see the take up.
While NetSuite has its early adopters to act as references it is also strengthening its channel in the region. Deloitte in Belgium is "very excited", according to Nelson, in its support of NetSuite coming into the country. It already has a dedicated team for the ERP solution and looks likely to be the champion for NetSuite in a country that many others overlook. Accoding to Nelson this is a "good size" team and it will be interesting to see how many implementations they are able to achieve for the ERP solution. This partnership with another key SI will do NetSuite no harm at all as it should help them expand into other countries later.
So what is the Fourth phase for NetSuite in Europe
So where next? Nelson is eyeing up Germany but won't rush into it. The SAP heartland is not an easy country to break into and while NetSuite will have completed phase two of their international expansion it might be a while before they consider the conservative Germans ready for NetSuite. Nelson's comment on the matter: "They are really slow to adopt this cloud stuff, they still like that SAP stuff" is, in our opinion, a little wide of the mark as cloud adoption is Germany is strong. The problem for NetSuite is that they continue to use local software and many of the smaller companies still adhere to the Mittelstand values, which although it includes flexibility is still rooted in Germany.
So while Germany is possibly on hold waiting for Nelson's dream partner perhaps it seems likely that the Nordics will be next on the list for NetSuite. This will bring it into the IFS heartland and it will be interesting to see how that battle for ERP supremacy develops. IFS are long established in the region and already have an internationalised product. They are not using a single code base however and companies often skip versions rather than deal with the expense of upgrading.
Brexit
Nelson wouldn't be drawn into a firm opinion on Brexit. However from a NetSuite point of view change is good, be that regulatory or tax changes. The recent announcement that companies would need to account for revenues in each European country was welcome news to Nelson. As he stated: "Whenever there is disruption in tax codes, NetSuite business goes crazy." In a less than subtle dig he claimed that several ERP companies including Sage rush about trying to release patches claiming that the "Tax engine in NetSuite, there is nothing like it globally."
As Jason Maynard, EVP Strategy & Corporate Development commented: "We like change."  So for NetSuite, the idea of Britain coming out of the EU, to then a few years later re-enter it would probably be a better thing than maintaining the status quo.
Conclusion
This is not a cautious expansion into Europe by NetSuite but neither is it a huge investment for the company as it looks to expand. The recently announced Dublin and Amsterdam data centres are now live, giving European customers a confidence that their data is being held within the borders of the EU. It will be interesting to see whether NetSuite announce a German data centre soon and if so expect that the German office will be opened shortly afterwards.
These announcements pertained to the European market and Nelson made the trip to Amsterdam and London specifically to deliver the news. As the organisation grows in Europe it will be interesting to see how they develop as a multinational company. There are further announcements promised for SuiteWorld in San Jose next month. Those will have a global impact and it will be interesting to see what the first quarter results will be when they are announced soon.