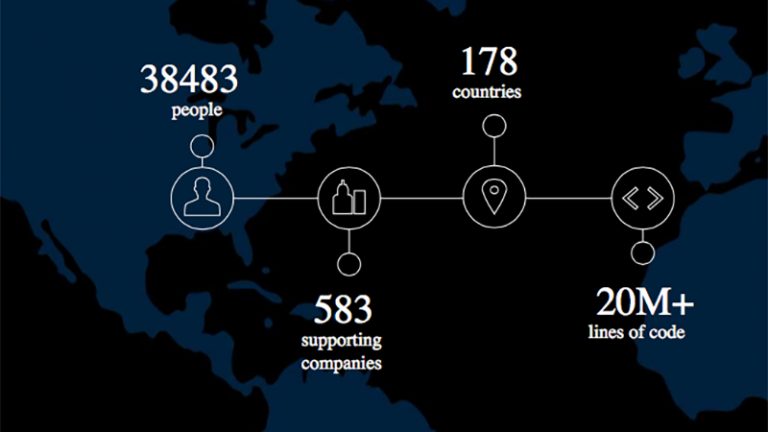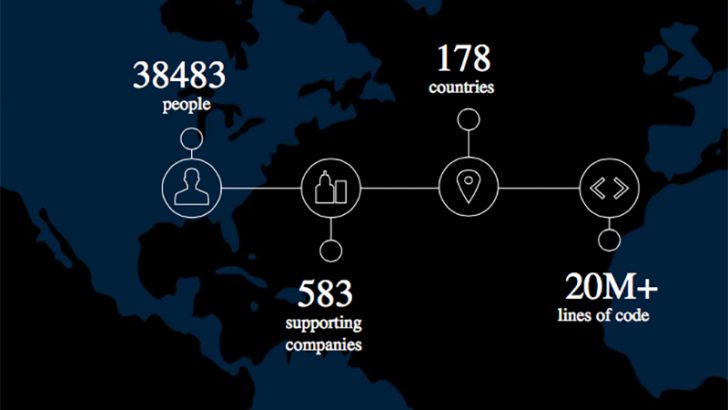 The latest survey from the OpenStack Foundation shows that OpenStack cloud deployments have increased by 33% over the last year. As a result the OpenStack Foundation is now claiming that over 65% of all OpenStack deployments are now in production. This is a significant milestone as it demonstrates the technology is now widely seen as stable, production ready and is expected to lead to even greater take-up over the next year.
What makes this announcement more impressive is that this level of deployment to production goes far beyond the use of OpenStack by cloud vendors.  It demonstrates that IT departments inside businesses who have been using OpenStack for test and development have now reached a level of trust. More importantly it shows that the move last year by the OpenStack Foundation to force OpenStack distributors to standardise their products is bearing fruit.
In the press release an unnamed user from a global financial institution is quoted as saying: "Being a flexible framework to build on is the most important aspect of the OpenStack platform. Also, being able to support both traditional and cloud-native workloads is very important because large enterprises don't have the luxury of dropping their legacy applications and forklifting them into the microservices-type designs from day one. The benefits of the cloud are too great to only allow new workloads onto the platform."
A serious introspection on what needs to be done
The survey runs to 59 pages and contains all the questions and responses as well as some significant data on what users can expect next. Unlike many user surveys that focus on what is good, this one also looks at the reasons why organisations also don't recommend OpenStack.
Looking further into the data there is an interesting section on where OpenStack needs further enhancement. While some of this will come as no surprise to some customers and supporters, it is refreshing to see this level of openness from any organisation. Some of the criticism is quite damning and suggests that some features are not getting anything like the attention they deserve.
One of the important features for both cloud providers and large enterprise customers who want granular control over costs and resource usage is the Ceilometer project. One unnamed user is quoted as saying: "Five years into the project and it is still difficult to produce the metrics for a bill." This is not the only project to come under fire and the report makes no attempt to deliver excuses for project failures. It will be interesting at the next OpenStack Foundation event to see just how these criticisms are addressed.
Container technology the key to the future
One of the most interesting sections is the one that looks at which emerging technologies are of the most interest to OpenStack users. Unsurprisingly containers leads the way with 70% saying they were interested in that but oddly this is down on the previous survey when the number was 76%.
While this could represent a maturing of the technology it could also indicate that customers are moving to other things. For example, the survey highlighted the interest in running containers on bare metal. This is not just about speeding up deployment but also a move to replace older virtual machine (VM) technology with containers that are seen as a more flexible, secure and faster to deploy solution.
One area of note is hardware accelerators in which 29% of users were interested. This is an area where Field Programmable Gate Arrays (FPGA) vendors are beginning to make a lot of noise. IBM backed OpenPOWER Foundation has several of its partners focused on this and providing technology into the SuperVessel development platform.
AWS tops the list of clouds users interact with
When asked "With which other clouds do app users interact?", AWS not only came out top but is 10 points up on the last survey. OpenStack private and public clouds came second and third reinforcing the hybrid cloud message. What is interesting, and without the raw data and a much wider survey sample to really understand, is that Microsoft Azure is rated higher than Google Compute Engine.
This could simply be a reflection of the number of customers who are using Office 365 and who have also moved corporate apps off their on-premises Windows systems and onto Azure. It is unlikely that this is about IaaS deployments given the user numbers that Google and Microsoft talk about to press and analysts.
Conclusion
For anyone involved in OpenStack deployments be they end-user, vendor or cloud provider there is much to mull over in this survey report. The willingness of the OpenStack Foundation to be as open as it has with the criticism will do it no harm at all. What has to happen next, particular for projects such as Neutron and Ceilometer, is that the OpenStack Foundation has to ensure that clear road maps are put in place that then lead to deliverables. Without that it could end up being seen as ignoring end-user concerns.