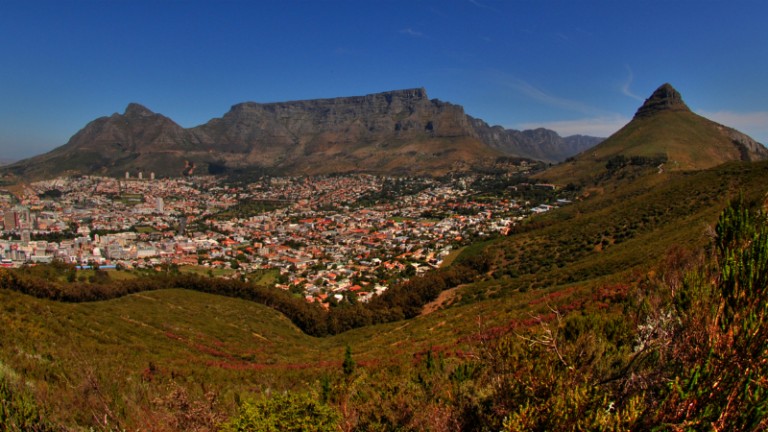 Dimension Data has announced the launch the first instances of Cloud Services for SAP HANA in South Africa. This comes after the agreement between NTT DATA and SAP was reached last October that would see a roll out of SAP HANA across the NTT and Dimension Data portfolio in both Asia and Africa.
Service to be delivered via Britehouse
With its subsidiary Britehouse, a SAP gold partner and probably the most accredited in the continent of Africa Dimension Data has chosen South Africa to launch the new solution. The cloud service is delivered from a data centre that is certified to run SAP HANA workloads as well as the SAP Business Suite. It is also able to deliver a hybrid solution to those customers who are not yet ready to migrate fully to the cloud. This appears to be a full solution from which customers have a high degree of flexibility to choose their solution.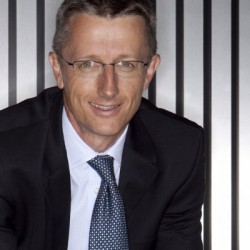 Dimension Data are using the Cisco reference architecture to deliver the platform with a cell based design.  Each cell contains a combination of compute, network and storage, which can be scaled up as requirements dictate. In terms of memory each cell can scale from 128GB and grow to 20TB per SID. Customers can also choose whether they require virtualised or bare metal and for cost conscious customers they can opt for a multi tenanted solution. There is no pricing available yet
Scott Gibson, Group Executive – Dimension Data Digital Practice commenting on the announcement said: "The South Africa platform is the first in the Dimension Data group to be built, and plans are to roll the platform out to seven countries in the next six months. All platforms are built on Dimension Data's existing MCPs, which are globally certified by SAP, which allows us to also host and manage OUR client's non-SAP applications as part of one service level agreement.".
When will this roll out worldwide?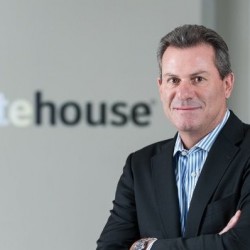 Gibson has not stated which other countries the solution will be rolled out to yet and it will be interesting to see whether it brings the solution to Europe and the US, which were regions that were outside the original agreement but are where Dimension Data is strong. For Britehouse this is a welcome addition to their SAP portfolio as Paolo Masselli, Britehouse CEO added: "Organisations now have the ability to leverage a HANA-scalable cloud solution, enabling them to pay for only what they consume.
"As demand and capacity requirements change, clients are able to migrate to larger or smaller T-shirt sizes. With Cloud Services for SAP, organisations can manage their current SAP workloads on a dynamic, flexible platform, while they prepare for future changes and an eventual migration to SAP HANA – all in one location, managed by one service provider."
What is slightly disturbing is that while in the press release Dimension Data claim: "The Cloud Services for SAP platform has been built with High Availability and Disaster Recovery capabilities which provides organisations with the highest levels of security and data sovereignty." On the Britehouse website this is slightly watered down when the availability of SAP instances is only 99.5% and that the development and QA environments act as Disaster recovery.
During invocation those environments will be unavailable.  This is slightly surprising and one would expect that to be improved when Dimension Data brings the solution to other countries. What is not stated is whether DEV and QA are located in the same data centre as the production environment and this would certainly be a question that companies will want to ask.
One question that customers may be starting to ask is how this will integrate with offerings from Dell Services which was just acquired by NTT Data. There is an overlap between Dimension Data and Dell Services in terms of facilities and service offerings and while NTT Data likes to leave its business units to act autonomously it is losing money in competitive bidding against each other and duplication of services. Despite Dimension Data's strength in the US we may yet see this offered there by the former Dell Services team.
Conclusion
It is perhaps surprising that it has taken this long to make the announcement. However that the solution is ready for customers to connect into it straight away is welcome. It is a shame that Gibson did not announced where Dimension Data would go next and that Britehouse have not chosen to implement a better DR solution. However like Telstra, Dimension Data launch new products in their home country. This enables them to ensure that the solutions perform optimally before rolling them out to other countries. After a short bedding in time expect further announcements as Dimension Data roll the solution out far wider.
For SAP this  is good news and further customer implementations from customers will see its in memory database gaining further traction in the market. It will be interesting to see how many customers Dimension Data can win.