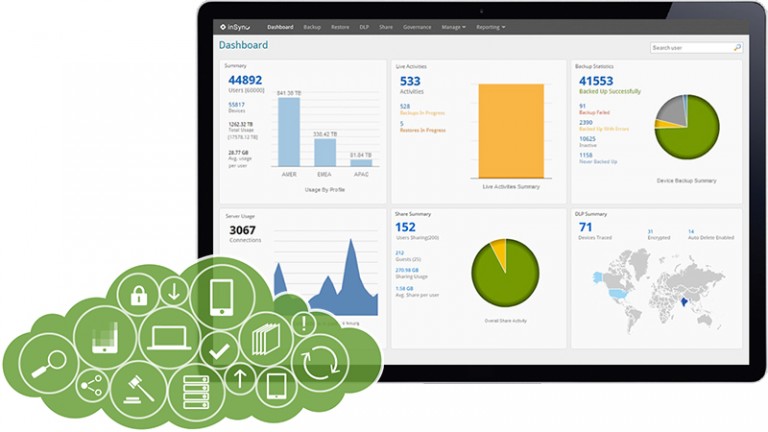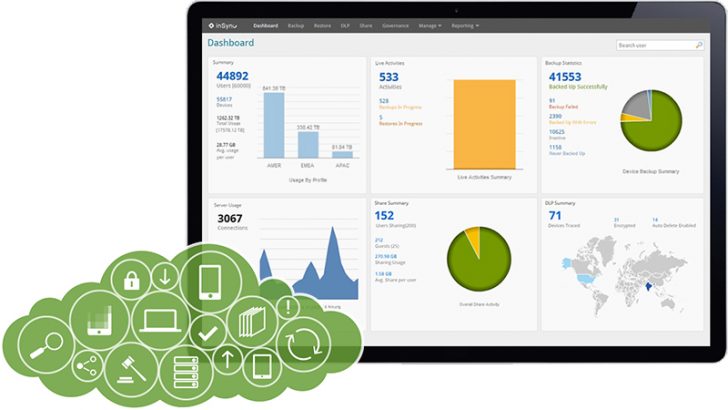 Converged data protection vendor Druva has announced an extension to its coverage of Druva inSync  to include Box, Google Apps for Work (Google Drive, Google Docs, Gmail) and Office 365 (Exchange Online). By extending support to these services, Druva is claiming it is "…the only data protection provider enabling enterprises to have a comprehensive view of end-user data, regardless of its source."
While the claim may be a little bit overstated, there are a lot of other data protection suites in the market, it does mark a significant expansion for Druva that its customers will welcome. What will appeal to IT administrators is the ability to have a single platform into which they can plug security and data governance rules while tracking where data is being used.
The ability to track data and protect it is one of those challenges for many enterprises that they have lost. The use of personally owned devices (BYOD) and cloud services purchased by users and business units means that they are unable to point to the location of all the corporate data. A recent Skyhigh Networks report showed that on average enterprise organisations are using over 1,000 cloud services with the vast majority failing to meet enterprise security. This means that data leakage is inevitable while tracking the culprit will become harder.
There is another reason for companies to want to get control of their cloud data sprawl. The EU GDPR comes into force soon and it carries draconian penalties for those companies who do not protect data. One of the challenges is who will be responsible for ensuring the company spends enough money to protect data. The Company Secretary can often be the default Data Protection Officer (DPO) and as a result will have to find the money for the right tools and changes to business process. It will be interesting to see how many IT departments will buy into Druva as one of the tools to help the DPO meet their responsibilities.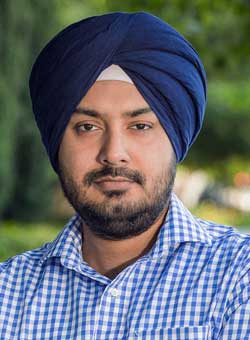 According to Jaspreet Singh, CEO of Druva: "A user-centric approach to data protection and governance is key to a company's managing data throughout its entire lifecycle, and across, among and between various devices, endpoints and the cloud. Today's businesses need a single solution for data availability and corporate governance – eDiscovery, audit, search and compliance management, covering data on cloud apps and endpoints and that's what Druva is delivering.
"This expanded data protection follows the user, something that is imperative as enterprises make use of new cloud services while working to adhere to data availability and corporate governance policies."
The press release highlights six key features that Druva claims inSync now extends to the cloud services that companies are using:
Automated compliance management powered by full text search capabilities and built-in compliance templates (e.g. HIPAA, GLBA, PHI / PII related) to monitor for potential data risks and easily meet data regulations
Built-in legal hold workflow for eDiscovery to quickly collect and preserve data in place for any organization's investigative or litigation needs
Federated search to quickly locate files across the organization and all services
Tamper proof Audit trails for providing full data and user tracking for investigation and compliance audits
Automated compliance alerts based on identified policy infractions enable visibility into latent data risks so they can quickly remediate them
Forensic based collection and chain of custody reporting to ensure legal admissibility and remove the risk of spoliation
Conclusion
This is a sensible move by Druva. Companies around Europe are beginning to get geared up for the introduction of GDPR and realise that they need to protect data wherever it is stored. What will be interesting is how many other cloud applications Druva can deliver integration with over the next few months.