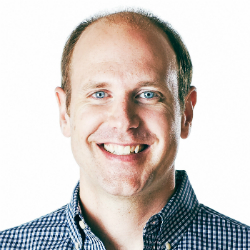 FreshBooks has launched a Credit Card Reader that allows small business owners to take payments from their mobile phone quickly and easily.  Sadly the device is only available to US customers currently. The new Card Reader contains dual chip and swipe capability and plugs into the iPhones audio jack.
It's integration with FreshBooks allows transactions to be processed within a minute and details are automatically integrated into invoices and customer records as payments are processed. Mike McDerment, co-founder and CEO, FreshBooks commented: "The freedom to work from anywhere, to get paid from anywhere, and to do it without security worries – that's something the FreshBooks team is proud to deliver to our customers.
"The FreshBooks Credit Card Reader is just one more way we can make it easier than ever before for freelancers and small business owners to successfully run their businesses."
The solution supports the EMV standard. EMV is a global standard for credit and debit payment cards based on chip card technology taking its name from the card schemes Europay, MasterCard, and Visa – the original card issuers that developed it. What is interesting is that only 68% of FreshBooks Beta testers are currently using EMV with the FreshBooks Card Reader, high for the US but not for Europe. Chip and Pin is far more secure than swipe technology and one hopes that this percentage will increase even further.
That FreshBooks has launched this new device themselves is interesting. There is no doubt that their customers will welcome the new product and functionality. A recent Deloitte survey in the UK revealed that mobile payments are on the increase and that over a third of 18-34 year olds were interested in using mobile payments. Certainly one beta user, FreshBooks customer Matt Jeske is keen on the device commenting: "I like the unified payment and billing with FreshBooks and that it's a one-stop shop for professional-looking accounting.
"With more of my customers switching to chip cards, I appreciate that the new FreshBooks Card Reader lets me provide them with peace-of-mind with the added security." Jeske runs MNgeek, a cloud services and computer support business in Watertown, Minn. focussing one small businesses within the twin cities. One assumes that the card reader is used when he delivers the on-site service element of computer support to businesses customers.
How much does the FreshBooks Card Reader cost
The device only appears to work with the iPhone or iPod Touch running iOS 8 or later. This is a limiting factor in a market that while iPhones are widely used Android devices are becoming more popular. It is also interesting that FreshBooks choose to design and brand the device themselves rather than partner with a company such as iZettle. iZettle deliver mobile payment technology that works with different devices and also offers contactless payment. Contactless pay is an area that FreshBooks seems to have omitted from its plans to date and may be a mistake as that market grows.
While the payments made by customers not only make their way into the SMB's business account faster, as well as updating the customer records there is a cost associated with it. FreshBooks are charging a nominal $29 for the device in the first place and that comes with a one year warranty.  However the credit card charges start at 2.7% + $0.30 per transaction and AMEX payments cost 3.4% + $0.30 per transaction. This is comparable to the US charges issued by Paypal but not for the equivalent device from Intuit. Intuit offers their card reader for free in comparison and charges the lower of 0.5 cents or 1.6% per transaction.
Interestingly in Europe iZettle charge nothing for their device and depending upon spend charge between 2.75% and 1.5% per transaction. It raises the question as to why credit card charges are higher in the US than EU, this is not an issue with the FreshBooks device specifically though. However FreshBooks does have customers in Europe and it will be interesting to see whether the device works there and what charges are levied by them for this.
How do I get it
This is where FreshBooks have made life simple for their users. They have built in the option of purchasing a Card Reader into their software. Merely access the setting menu and place an order for the FreshBooks Card Reader. It will be interesting to see how many people take up the option. For small businesses that want the security offered by chip and pin but don't want to pay rental or high transaction fees to the banks, this could be a very quick and easy way to get into mobile payments. It will be interesting to see what the take up is among FreshBooks customers.
Conclusion
For SMB customers of FreshBooks this is a welcome addition to their portfolio. As previously mentioned, it is interesting that FreshBooks chose to develop and design the device themselves rather than find a partner such as iZettle to work with. As mobile payment technology evolves and more customers clamour for a device, those that do not have an Apple device FreshBooks will need to either develop another device or find a partner.
Developing hardware is not what FreshBooks do as a core business and they will have two options. If they do own the intellectual property to the device then they could consider breaking off a separate business unit to market it to other software houses, or more likely they have merely white labelled a device and added the integration software.
What they are doing is creating a new revenue stream for the company that they are not sharing with others.  Initially they do not have the volume of transactions that will help drive down charges in the same way that companies such as iZettle and Paypal in Europe has done. This might be a problem in the future as small businesses compare them like for like with their competitors such as Xero.