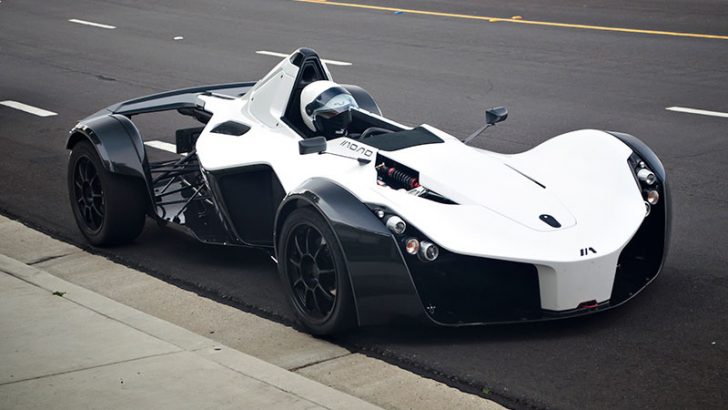 Dell SonicWALL has signed a deal with one of the UK's high-performance sports car manufacturers Briggs Automotive Company (BAC) who make the iconic Mono sports car. The deal sees BAC deploy SonicWALL appliances to protect access to its network and prevent the loss of Intellectual Property.
Like many small organisations who grow quickly BAC realised that they had a problem with access to data. Staff were taking advantage of cloud-based file sharing and collaboration services and using public Wi-Fi to connect back to the office. Their growth also meant that contractors and temporary staff had access to all the corporate Intellectual Property (IP).
BAC wanted a secure and high-speed solution
According to Mark Rayner, COO, Briggs Automotive Company: "As BAC's production capability increased and our vehicles gained international acclaim, it became clear that we required an IT security system that protected our ground-breaking IP, and an internet connection that enabled development, rather than hindering it.
"Before, it felt like we were leaving the safe door wide open, and productivity on the shop floor was painful. Our Dell SonicWALL firewall has enabled us to lock up our valuables to protect our business, and the SonicPoints enable us to manufacture our Mono cars productively."
To deal with security BAC has deployed a number of different Dell SonicWALL appliances and software solutions. This includes the SonicWALL TZ 215 Next-Generation Firewall, SonicPoint ACi wireless access points, SonicWALL Mobile Connect and the SonicWALL Comprehensive Security Suite (CGSS).
The combination of technologies is about more than just securing the network from intrusion and malware. It now allows BAC to secure and manage all mobile devices such as smartphone, tablets and laptops. Users are also able to connect to the network when away from the office using the SonicWALL SSL VPN solution. Just as important as managing devices and the network is the ability to control what content and IP leaves the company network through the CGSS.
Across the BAC site there are a number of high-density working environments where bandwidth was previously an issue. According to the press release the deployment of the Dell SonicPoint ACi wireless access points has enabled the ability to use bandwidth-intensive mobile applications such as CAD without signal degradation.
Conclusion
It is not just the speed of growth that caused an issue for BAC. The move to greater personal ownership of devices and their use for business is an increasing issue for many small and even large organisations. Taking the decision to go with a comprehensive solution rather than a piecemeal one means that it is easier for the security team to deploy and manage it in the future.