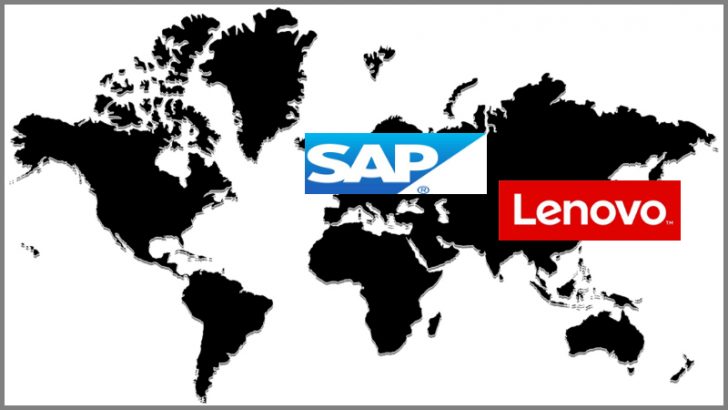 Lenovo and SAP have renewed their alliance with substantial improvements to allow the companies to work closer together and leverage both brands in the coming year. The intention is for Lenovo to strengthen its data centre solutions with SAP appliances that can be deployed both by enterprises and CSP's. With Huawei about to offer a SAP HANA appliance at Cebit it seems that SAP is determined to continue the momentum shown in its results.
Lenovo already delivers SAP HANA appliances based on its Lenovo X6 and eX5 hardware and Gerry Smith, executive vice president and chief operating officer, PC and Enterprise Business Group, Lenovo commented: "With over 5,000 servers optimized for SAP HANA and shipped by Lenovo, our experience in helping transform and drive growth for customers continues a tradition of leadership related to mission-critical SAP applications and SAP HANA platforms.
"Expanding our partnership with SAP provides a greater foundation to collaborate on new and innovative solutions to solve major challenges facing businesses today related to turning insights into action."
What is the new deal for Lenovo and SAP
Old relationships re-announced are often merely window dressing to raise awareness of a tired marketing message. However in this case there appears to be three improvements that will be delivered:
Further strengthening joint execution, including developing innovative cloud solutions in China.
Engaging in new innovations between SAP HANA and Lenovo systems to explore and define new technologies that address the needs of the digital economy. This will also result in SAP using Lenovo systems as an infrastructure server platform.
Jointly executing global go-to-market programs, inclusive of system integrators and technology partners, to bring these new technologies to our joint customers. This will include showcasing joint differentiated solutions in Lenovo Enterprise Innovation Centers in Stuttgart, Germany; Morrisville, North Carolina; and a center soon to be opened in Beijing, China.
While the first point may indeed be window dressing the proof will be in what cloud solutions are actually delivered to the end user. There is no announcement about how many resources either SAP or Lenovo will commit to this R&D program which is disappointing.
The second could be a blow to Huawei as it seeks to win business for SAP hosting. Huawei has invested heavily in SAP appliances and at CeBIT is expected to showcase the KunLun 32 on the SAP and Huawei stands. Earlier this month with SAP in attendance it has already described this as the largest SAP HANA appliance available. There are other vendors who will also wonder where they stand with this announcement. Dell, IBM Power Systems, HPE and Cisco are all targeting their SAP HANA appliances at cloud providers.
As Lenovo already supplies SAP with its development environment and also powers some of its most demanding applications within the SAP HANA Enterprise Cloud it is likely that this is merely a re-affirmation of the supply rather than anything new. What is missing from the improvements though is the word "solely". It does mean though that SAP has a choice and as the demands of the SAP cloud expands it will be interesting to see whether it commits further to Lenovo or considers the super fast Huawei device.
The relationship is two way with Lenovo continuing to use SAP internally as their ERP solution. Lenovo has deployed several SAP solutions already including SAP Business Suite software, the SAP Business Planning and Consolidation application and SAP HANA. They act as a valuable reference and evangelist claiming a 45x improvement in reporting performance and a 50x improvement in data loading. Though they omit to say how much of that multiple is due to their hardware.
So while Lenovo will rejoice if it manages to start populating data centres globally with Lenovo SAP appliances it may mean that there is still a choice for SAP and its partners. It will also be interesting to see what these new technologies are, whether this will be a completely new device or a new generation of the Enterprise-X range.
While the joint marketing announcement is also interesting it is perhaps disappointing for Lenovo that SAP did not announce that they would also be demonstrating the appliances in their own demonstration suites. However if Lenovo does join forces with SAP to start talking with existing joint customers it will be a powerful message that few companies will ignore.  In creating such alliances SAP is making a clever move to protect as much as its ERP estate as it can by offering complete solutions that provide a natural upgrade path for both hardware and software.
Conclusion
This announcement cements the relationship between the two companies for several more years. It also leaves Oracle with decisions to make about whether it needs to update its similar alliances with hardware vendors or rely on its own hardware. It is a double edged sword, allowing other hardware vendors to compete with its own hardware it jeopardises its won hardware revenues, and yet by not doing so SAP may take a greater lead in ERP and its SAP HANA database might become a serious threat to Oracle database revenues.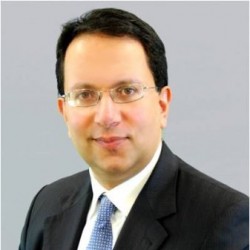 Kevin Ichhpurani, executive vice president and head, Business Development and Strategic Ecosystem, SAP commented: "SAP and Lenovo have enjoyed a successful partnership, and we look forward to expanding our collaborative efforts to help companies become true digital enterprises."
"Together, we are bolstering the development of innovative cloud solutions for customers in China, and exploring new technologies based on SAP HANA and Lenovo systems that will help address the needs of the digital economy."