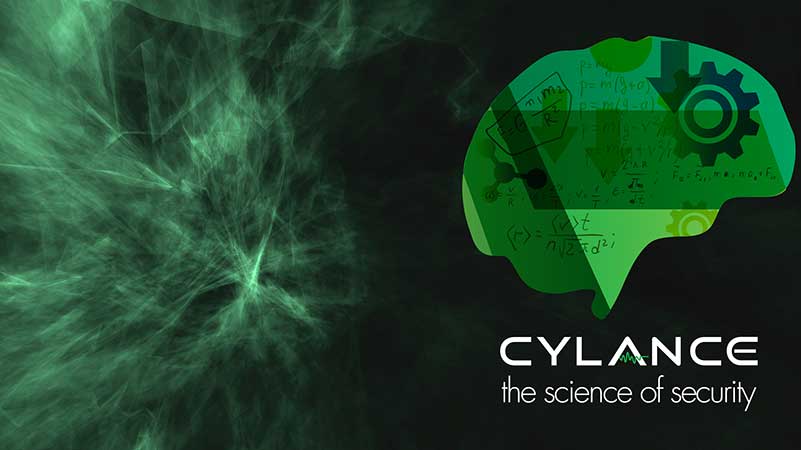 Dell has announced that it is to integrate the machine learning security software from Cylance into its next generation of security products.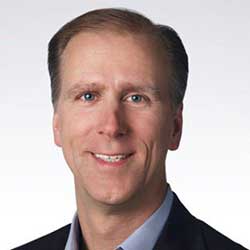 This deal follows on from Dell Ventures Investment in Cylance earlier this year. It is good to see Dell not just investing in tech companies but also bringing their products into its own offerings where they fit the strategy. This is something that happens rarely in the tech investment community at the moment and it will be seen as a serious boost for Cylance as it moves forward.
Acording to Steve Lalla, VP, Commercial Client Software and Solutions, Dell: "The security landscape is changing rapidly and businesses are increasingly exposed to new malware and advanced persistent threats. Our collaboration with Cylance provides our customers with the most comprehensive endpoint and data security solutions to protect their data and prevent advanced persistent threats without hampering productivity and mobility."
Dell changing its approach to bundled software
In the announcement it claims "Dell will be the only tier one PC vendor to offer a comprehensive security suite integrating Cylance technology." This is likely to raise some eyebrows across the entire PC and security industry as Dell, like all device manufacturers has been shipping anti-virus and anti-malware products as part of its endpoint security for decades.
What is not clear here is if Dell is now going to drop its relationship with those security vendors. If it does it raises a significant business question for Dell. PC manufacturers have relied on being paid by the third party software providers whose products they bundle with their hardware. They have always defended the relationship saying that the deals help to keep the cost of the hardware down to end-users and provide them useful tools.
While there is no question that a lot of users welcome this, from an enterprise perspective the claims are treated very differently. Most of the software that comes with the devices has to be stripped off and the corporate versions of products installed. This creates extra work for enterprise IT teams and extra cost. Despite this, until now the PC manufacturers have stuck with their economic argument and refused to unbundle the software.
As a small organisation Cylance is unlikely to be able to fund the software on Dell devices so it is likely that Dell will be installing it for free. A full Cylance licence retails at around £40 per year so there is a clear benefit to the end users.
Easing the load for IT Security teams.
It is also very easy to pull those machines into the Cylance licence management utility. This should enable corporate security teams to include the licence in their management suite as soon as the device appears on their site. More importantly, it means that they won't have to strip existing endpoint security off devices and install their enterprise licences. This ease of integration and zero cost impact to enterprises will get a lot of attention.
Cylance will be embedded in the Dell Data Protection and Endpoint Security Suite Enterprise. This means that customers with these products will get Cylance when they upgrade. What is not clear is if Dell will pass the entire retail price for Cylance onto customers or how it will factor that in to the upgrade costs.
One challenge Dell and Cylance will need to overcome is awareness of Cylance at the enterprise level. Many will want to know more about how the Artificial Intelligence/Machine Learning works inside Cylance before they jump into this deal. IT security teams in particular are likely to want to see technical documentation and be convinced that this is the right solution for them. This is where Dell and Cylance will need to focus in the build-up to the launch of the product.
Will Dell resell Cylance licences?
This is not addressed in the press release and it will leave some customers asking where they go to get Cylance licences for other machines. Cylance has made it clear that it does not do direct sales and it is deploying a channel only model. It recently did a UK tour to introduce its first reseller deal here. So will Dell become that channel reseller?
It's a good question and one that we may hear more about when we get closer to the release of the new versions of Dell's endpoint security solutions. At present that is expected to be early 2016 with no firm date being given publicly.
Another issue to be solved is Software as a Service licensing. At present there is no ability for an enterprise to acquire a Cylance licence for any period shorter than a year. For organisations with large numbers of contractors an opportunity to buy at £4 per month would be welcomed. Dell certainly has the infrastructure and the cloud model to deliver this unlike the existing Cylance distributors. Hopefully we will hear more about that in early 2016.
Conclusion
This is a very good deal for Cylance as it continues its assault on the established endpoint security market. It has just announced its first UK distributor and has now added one of the biggest PC vendors in the market to its customer list. It will be interesting to see if this is a Dell exclusive deal as part of the Dell investment or whether Cylance has other announcements up its sleeve.
The most obvious next targets for Cylance would be Samsung and Lenovo. If it can capture those then it will have really sent shockwaves through the established endpoint security market.
Dell has a history of acquiring companies it likes. Cylance would make an interesting fit in the existing Dell security portfolio especially as it could be easily embedded into the Dell SonicWALL security appliances. Perhaps Dell will announce a deal there soon or even look to acquire Cylance before it goes public with an IPO.