SAP has announced strong Q3 earnings, especially in the area that matters most for the future, cloud. Its results put Oracle in the shade with 118% growth year on year (90% in constant currency) in comparison to the 34% (38% in constant currency) that Oracle boasted.
Has SAP cracked cloud?
This is the kind of growth one expects from a company that is successfully bringing its platform onto the cloud. Even when looking at the figures themselves the constrast between SAP and Oracle is substantial.Total Cloud revenues were up 19% to €4.12 Billion compared to $611 million (€437million, source: www.xe.com). This growth therefore finds SAP appearing to be outstripping Oracle in cloud. The question is what is contributing to this growth?
Interestingly when looking in more detail at the figures the growth of services and support still outstrips the growth in cloud €34 million to €32 million. As a percentage share Cloud is growing and is now 12% (2014 6%) of total revenues, much stronger than the 7% (2014 5%) that Oracle announced. So in comparison to Oracle SAP appear to be on a better trajectory, but until cloud revenue growth is higher than software and services ultimate success is still a little in doubt.
ERP or SAPHANA
Traditionally much of SAP revenue has come from its ERP solutions, and this is where Oracle has been pushing its sales. SAP has a slightly different approach, while it to is trying to migrate its customer based from on-premises to cloud-based solutions it also appears to have a not so secret weapon – SAP HANA.
SAP has realised that it cannot stand alone in the new world of cloud and unlike Oracle has been busy partnering up for its cloud database. Over the last few months there have been announcements from an number of companies that will see revenues for SAP increase over time.  These deals include NTT, initially in Asia and Africa earlier this month, HP moved SAP HANA onto Helion in April and IBM announced that it was putting SAP HANA onto Power8.
All these deals will have helped SAP to announce the new cloud bookings that are up 102% to €216 million. The revenues that SAP are thus announcing are less likely to be a one shot wonder and more likely a consistent growth pattern into the future. IT is likely that some of these figures will have been boosted by the acquisition of Concur.
What will be interesting is seeing where these revenues are actually being produced from, whether Concur is still providing growth and how successful the SAP ERP solutions have been at migrating to the cloud. Infor, Netsuite and Workday are all snapping away at the SAP and Oracle user base and protecting that in the long term will still be of concern.
With basic earnings per share up to €0.98 (2014: €0.84), an increase of 16% based on a non-IFRS operating profit increase of 19% (15% at constant currencies) to €1.62 billion, the wider business is also in good shape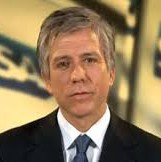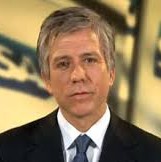 SAP CEO Bill McDermott commenting in the press release said: "SAP is uniquely positioned to help our customers become digital businesses. Our flagship S/4HANA is rapidly gaining market share. HANA is redefining the database industry as the standard real-time platform.
"Our cloud solutions for workforce engagement are best in class and our omni-channel customer experience solutions are growing faster than best of breed competitors. Our HANA Cloud Platform for the Internet of Things and Business Networks for inter-enterprise collaboration are redefining the business software industry. We are firmly reiterating our full year guidance".
So is 2015 a good year for SAP
Overall the outlook for 2015 is not the as rosy as these results might suggest, and the devil will be in the detail when the third quarter results are actually released and can be gone through in greater detail. Profit growth may be as little as 0.7% or as high as 5.3% according to SAP, despite cloud and software revenues growing between 8% and 10%. Interestingly SAP admit that Concur and Fieldglass will provide up to 50% of cloud revenues, this figure must drop if SAP are truly converting their core customer base to Cloud.
Conclusion
There is a silver lining to SAP results and they certainly sound in better shape than Oracle for cloud computing. It is early days though and while SAP revenues from their two acquisitions are strong it will not stop the haemorrhaging of ERP software revenues that could start to happen in earnest at any point in time over the next few years.
The SAP HANA story however is a real positive and if the results are detailed enough to show the actual revenue growth based on their in memory database it will be interesting to see whether that is the real future for SAP.
Deals such as the one completed with NTT will set them up well in the emerging economies and SAP CFO Luka Mucic may be alluding to this in part when he commented: "Our strong double-digit growth in cloud and software revenue was mainly driven by excellent results in mature markets. SAP's global resilience helped us also sail through stormy waters in emerging markets where we expect to continue to see volatility and economic challenges. Our surge in operating profit reflects our business transformation's continued success and the improving profitability of our cloud offerings."
So has SAP cracked cloud?  The jury is still out but the signs are looking more positive than for Oracle.