brightsolid has officially opened its new Tier III data centre in Aberdeen. It is the first Scottish data center to be Azure enabled and delivers low latency to London using a Ciena platform and also connects to the North Sea Oil installation network provided by Tampnet.
The new data centre is built within the heart of the Aberdeen energy triangle on Aberdeen Journal's Lang Stracht site and is capable of housing up to 400 racks. The data centre is enabled not only with Azure OS capability but can also manage private clouds and offers back up and disaster recovery-as-a-service options.
From start to finish the project has taken nine months and the process is captured on the brightsolid website. Connected to the SSE Telecoms data network ensured low latency to London where oil traders and firms are located it offers the ideal hosting point for off shore operations.
This is brightsolid's second Tier III data centre and brings their capability up to 600 racks, with the initial data centre being built near their headquarters in Dundee. In less than a year they have tripled their capability, as

Richard Higgs, CEO of brightsolid proudly announced in the release: "I'm delighted to have reached this pivotal moment in our three year strategy after such an exciting two years.
"We decided to build our next Tier III data centre in Aberdeen for a number of reasons. Our primary facility in Dundee was reaching capacity due to the positive market response to our clouds, and expansion was always in our business strategy. After a detailed review of the market we realised that Aberdeen had an absolute need for a world class data centre and cloud partner that could help deliver on cost saving efficiency objectives.
"Our critical mission is technical innovation with personal service and key to delivering on this is our ongoing collaboration with customers, particularly in Aberdeen at this time of disruption, to craft and develop solutions together that really meet customers' requirements. Another part of this is our Microsoft Azure enabled cloud, the first in Scotland. This is exciting as we hope it will be the first of many ground-breaking announcements to come from brightsolid to help Aberdeen stay digitally connected." 
Not just brand new but green too
The green credentials of the new data centre are green too. Brightsolid believe that it is the greenest in the UK. The PUE (power usage efficiency) of the new data centre should be below 1.25, this is 80% less than the national data centre average. This note only ensures that customers will benefit from having a greener footprint for what can be a high carbon cost but also delivers a lower cost for electricity.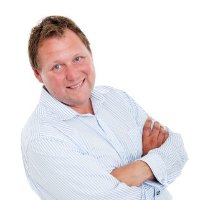 This low carbon footprint has been achieved through an effective cooling system known as ecofris, by Keysource, a Sussex based company. Ecofris offers a number of benefits for data centres including:
High density IT in any rack
Predictable server inlet temperature
Air volume matches IT demand, supports dynamic loading
No cooling plant in the IT space
No single point of failure
Alignment of energy efficiency goals
Reduced carbon footprint and reduced cost
In a canned statement Mike West, Managing Director at Keysource stated: "We are delighted to have been able to work with brightsolid on delivering this word class data centre facility in Aberdeen. We share brightsolid's vision for embracing the latest technology solutions including high density IT infrastructure and have been able to underpin this with highly resilient efficient infrastructure.
"As with any project of this scale, we had to overcome a number of engineering challenges but through working together closely, brightsolid now has one of the most efficient data centres in the country. We look forward to supporting brightsolid as it moves into operation and in helping it successfully grow the site as it continues to deploy its customers' solutions."
Tier III Certified
Brightsolid are claiming that the data centre is Tier III certified while many companies including IBM (at their new Brazil data center) merely claim that they meet the requirements. As of going to press the new data centre is not listed as having received the certification on the Uptime Institute's certification map but no doubt this will be rectified soon. Brightsolid will have the second certified Tier III data centre in Aberdeen and only the eleventh in the UK.
With the energy efficiency that Brightsolid will bring and its added cost effectiveness it will be interesting to see how Internet for Business (IFB) respond.
Conclusion
With its green credentials, secure and fast network connections into the North Sea, to London and other oil capitals as well as the Tier III certification, Brightsolid will be hoping that the oil industry is in full recovery. With its lower operational cost base it may be its competitors that will be worried, especially if they have not yet recovered their costs. Offering a 99.99 per cent up time and both  ISO 27001:2013 security and ISO 22301:2012 in business continuity compliance it may be that the future is bright and solid for the Scottish company.