Synology has revealed its latest NAS solutions, the Rackstation RS2416+ and Rackstation RS2416RP+. The fundamental difference between the two being the redundant power supply on the latter device.
The new Synology NAS devices have 12 bays, but this can be doubled with the addition of the Rackstation RS2414 expansion module, increasing its capability to 24 bays. It can support up to  8TB SATA hard disk drives or 1TB SSD drives. Within the device itself it has a quad core CPU with a built in AES=NI encryption engine. As standard it comes with 2GB (expandable up to 6GB) Ram and this is read/write optimized for SSD cache support.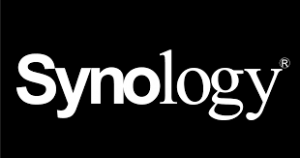 The device supports up to 256 snapshots when fully configured with 6GB of RAM, but only 64 when shipped with 2GB. With its maximum storage capacity as 96TB (with the RS2414+ expandable to 192TB) this is not a device that will appeal to larger enterprises and Synology are clearly aiming at smaller companies. Michael Wang, Product Manager at Synology Inc stated in the press release:
"Small- and medium-sized enterprises need a storage solution that grows with them, while also ensuring past documents, records, and other important data are protected against human error or unforeseen hardware errors. With advanced data protection and integrity mechanisms, the new RS2416+/RS2416RP+ provides the ideal choice for storing a business's crucial data".
Both devices come with the standard redundancy one expects nowadays with multiple Ethernet ports, hot swappable drives and the RS2416RP+ has the second redundant power supply as well.
Availability of Synology NAS
The devices are shipping globally now, although most websites appear to be out of stock as of today.  Prices appear to start around £1440 for the basic model and £1807 for the RS 2416RP+, (US pricing is $2516 and $3002 respectively), this is without disk drives and some of the add ons that can be purchase with the devices.
Conclusion
This is a straight upgrade of the RS2414 device, offering a slightly faster processor 2.4 GHz as opposed to 2.13 and 50% additional RAM, there does not seem to be any phasing out of the RS2414 devices as these are listed as being the expansion module or the new offering.  Both are warranted for three years and depending upon the company requirements it still may be worth looking at the older model, which is lower in price before making a final decision.