Bots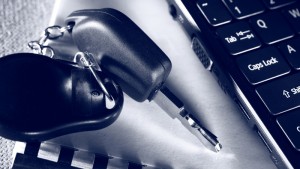 wana Auto Express (BAE) has chosen KCS ERP solution K8 to help expand their business.  KCS already have a distribution partner in Botswana IT JunXion but Botswana Auto Express wanted to work with KCS direct because of their experience in the parts distribution industry.
Mitul Patel, Auto Express Director said: "I was looking for a direct sales and support model and we did not want the implementation allocated to a partner. Our previous system had 3rd party custom developed software for key modules like POS, Stock Management and Financial Reporting. We opted to go for KCS based on their success with Motovac, EuroCar Parts (UK) and the largest Hardware trading businesses here in Botswana."
Choosing a ERP supplier with industry knowledge was key
That Patel felt this way is interesting and it perhaps shows a weakness of the KCS channel in the country. IT JunXion is small and does not have the channel expertise that KCS have in this area.  While they will be able to support smaller company purchases KCS obviously needed to step in to guarantee the deal. As Patel further commented:  "I felt that money was wasted having to teach the implementation partner about the terminology of my business and industry, that I thought they would have knowledge of."
Des Nangle, Managing Director of KCS South Africa also confirms this view in saying: "The automotive aftermarket parts sector is a key growth area for our K8 product and this is a significant deal as it strengthens our opportunities with tier one prospects in South Africa. Some of the UK's largest parts resellers have standardised on K8. We are very pleased that Auto Express have entered into this partnership with us."
BAE had purchased K8 as a fully integrated solution with a price per user that included all modules.  It will be rolled out in 2016 across BAE's four branches and thirty staff, initially in the retail stores. Besides the autoparts distribution expertise BAE also selected the solution because of its powerful search functionality, which will allow retail staff to find the correct product for customers. With so many parts available to select from this was one of the key differentiators for BAE.
The sale was made through the South Africa branch of KCS and although small shows that there is a growing market across Africa for ERP solutions. Automotive Aftermarket is an industry sector that KCS has a good pedigree in, its ERP solution includes software specifically designed for the stock control challenges that its customers face.  BAE is only the latest customer to find that industry knowledge and a specialised solution goes a long way.