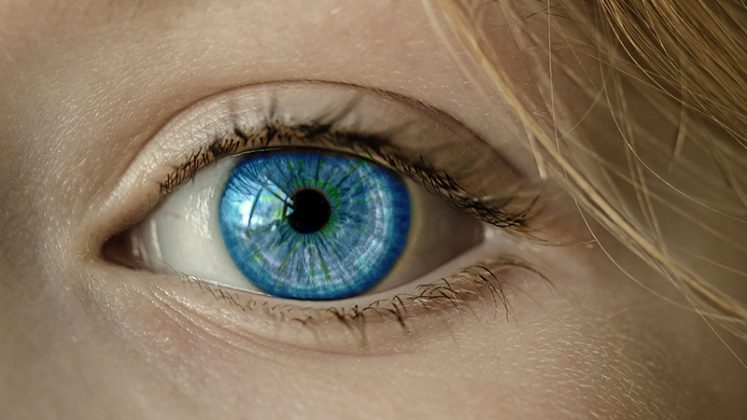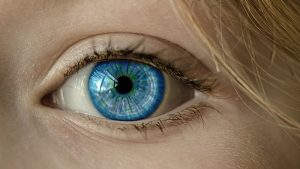 Several interesting pieces of research were published this week. They included Rockwell Automation publishing the 8th Annual State of Manufacturing Report. Plex launched the previous seven editions. The report examines how manufacturers leverage technology to improve profitability, sustainability and organisational resilience. Other research this week came from beqom, BMC, Deloitte, Infosys, Intuit, Planview, Qualtricsm SD Worx, Technology One and Worknext.
beqom
A beqom report titled Leveling the Paying Field Report looks at pay inequality and transparency and how it affects the US and UK workforce. The pay gap is worsening, according to the research. Key findings include:
51% believe their organisation has a gender pay gap (up 121% from 2019)
35% believe the pay gap has worsened in the last 2 years
39% do not believe they are paid fairly
5% of UK workers do not believe enough has been done to narrow the pay gap
62% of UK workers are willing to share pay details with co-workers
The report highlights several other issues around pay unfairness:
That new employees are paid more than existing ones
Millennials are more prone to leave the company with a pay gap
73% of US and 69% of UK workers think transparency laws are needed
In summary, employers are not doing enough. Tanya Jansen, the Co-Founder of beqom, commented, "To bridge pay gaps in the workplace, employers must proactively build pay equity and increase transparency within their organization.
"When employers make a conscious effort to boost pay equity and provide more transparency around pay decisions with their staff and candidates, they help to build a level of trust that contributes to a feeling and reality of fair pay. Amid today's shifting work landscape and volatile job market, this meaningful progress toward remediating pay gaps and bias is critical to maintaining higher employee retention."
BMC
BMC published findings from a global survey, "Profitable Outcomes Linked to Data-Driven Maturity", – which examines the relationship between data-driven practices and investment and an outcome-based DataOps strategy. A clear Data Ops strategy is key to obtaining business value from data.
For organizations using a DataOps methodology to support all data-driven activities, 41% strongly agree that their organization can apply data-driven insights to drive business goals compared to only 13% of respondents from organizations that do not.
Automation is necessary to scale up efforts around data use in an enterprise-wide, democratized data scenario, and a lack of automation (40%), along with data privacy and security requirements (38%) and data quality concerns (38%), are persistent pain points. However, organizations with more mature data-driven practices, DataOps strategies, and strategic technology investments were shown to deliver better results.
Businesses adopting data-driven practices and maturity focus on attaining the following benefits:
increased revenue (68%)
customer satisfaction (55%)
cost reduction (50%)
For those with a highly mature DataOps program, 77% say customer satisfaction has proven the biggest benefit.
The top drivers for organizational adoption of data management tools and processes are data quality and integrity initiatives (57%), business insights that drive new revenue (53%), and cloud migration initiatives (50%).
Ram Chakravarti, Chief Technology Officer at BMC, commented, "Organizations recognize that they are in the midst of a data conundrum and that deeper investments in their data strategies equate to improved business outcomes.
"Enterprises will gain immense value by considering the entire flow and use of data from sources to insights and action and having the right tools play a critical role in ensuring that success. Further, BMC's Autonomous Digital Enterprise framework encompasses the data-driven business as a key tenet to help our customers thrive now and in the future."
Deloitte
Deloitte published the results of its Deloitte CFO Signals™ Survey 1Q 2023. Key findings include:
The proportion of CFOs expressing optimism for their companies' financial prospects rose 32% from last quarter's 20%. Their appetite for greater risk-taking jumped to 40% this quarter, up from last quarter's 29%.
93% of CFOs have their finance organization focused on planning for a mild recession.
65% of CFOs expect inflation in the United States to range between 4% and 6% by the end of 2023.
54% of CFOs see the North American economy improving over the next 12 months.
The top three actions CFOs are taking to prepare for an economic recovery are investing in growth, sales, customers and new markets; controlling cost/increasing operational efficiency; and building inventory/production capacity to meet demand.
Over half of the CFOs identified inadequate technologies/systems, immature capabilities, and lack of experienced talent as their greatest obstacles in driving data to insights.
Steve Gallucci, National Managing Partner, US CFO Program, Deloitte LLP, and Global Leader, Deloitte Touche Tohmatsu Limited, commented, "CFOs are planning for two futures: one where there could be a mild recession and another where the economy recovers. Despite their improved outlook on the economic conditions both now and in a year, uncertainty over inflation could sway their plans one way or another.
"Deloitte's first-quarter CFO Signals survey found that most CFOs don't expect it to fall much further before year-end, which could explain their caution. Regardless of where the economy lands, CFOs say their companies could enhance decision-making for the remainder of the year and 2024 by implementing digital technologies, AI, automation, improving forecasting, scenario planning and consistency in measuring KPIs."
Infosys
A study by Infosys and HFS Research found that 82% of energy and utilities executives are set to increase their energy transition spending over the next year. Energy transition is a top 3 priority for 73% of organisations. Furthermore, 79% of the largest firms (valued at over $50bn) expect an increase in energy transition spending over the next 12 to 24 months. Other key findings included:
94% of energy and utilities executives are set to increase their IT spending over the next year.
82% expect an increase in spending on energy transition.
56% of organizations see themselves as road mapping or reinventing their business model for energy transition, while the remaining 44% are either waiting for other organizations to lead or for regulations to force them.
79% of the largest ($50bn+) firms expect a significant increase in the importance of the energy transition over the next 12 to 24 months.
Josh Matthews, Chief Sustainability Officer and Practice Leader at HFS Research, said, "The energy transition is moving forward, and the biggest firms want to play the systems-changing role we need. But there is so much left to do — both in triggering that systems change and in implementing business models, technologies, and processes.
"Collaboration will be essential — internally and throughout ecosystems — but needs to find a new level. Senior industry leadership must ultimately drive the energy transition by cascading roadmaps through their organizations. The climate and sustainability emergency means that the energy transition holds a massive opportunity and responsibility for the bravest people and companies."
Intuit
Intuit launched the QuickBooks Small Business Index, similar to that already provided by Xero in several regions. Like Xero in its strongest regions, the QuickBooks index will be published monthly. QuickBooks will publish the Index for the US, Canada and the UK.
The findings in the US show:
In the US in February 2023, small businesses with one to nine employees employed 7,600 fewer people nationally (seasonally adjusted) compared to the previous month, a monthly decrease of -0.06%. Total employment dropped to 12,812,700 jobs.
Sectors that experienced the largest decrease in employment in the US were Information (-0.6%), Manufacturing (-0.33%), and Finance and Real Estate (-0.24%). In comparison, employment increased in the Utilities (0.56%), Natural Resources and Mining (0.29%), and Leisure and Hospitality (0.27%) sectors.
The US region with the largest monthly drop in employment was the Mideast (Delaware, District of Columbia, Maryland, New Jersey, New York, Pennsylvania) at -0.18%. In comparison, employment grew by 0.33% in New England (Connecticut, Maine, Massachusetts, New Hampshire, Rhode Island, and Vermont).
The UK results will be published two weeks before the Office for National Statistics' monthly Vacancy Survey is released. The Canadian report will be published several days before the release of Statistics Canada's Labour Force Survey. They will show the volume of job vacancies in SMEs of less than 20 employees.
Sasan Goodarzi, Intuit's Chief Executive Officer, said, "Up-to-date insights like those now available through our index will be invaluable to anyone focused on the success of small businesses, especially in the face of increasingly challenging economic conditions. We're excited for this unique index to become a key tool economists, policymakers, and small businesses themselves can use in making decisions that will help power small business prosperity around the world."
Planview
Planview has published the 2023 Project to Product State of the Industry Report. The report is a follow-up to the book written by Planview CTO Dr Mik Kersten, Project to Product: How to Survive and Thrive in the Age of Digital Disruption with the Flow Framework. (Amazon Aus, UK, US).
The report examines how many organisations have moved from a project to a product focus. The results are disappointing and show that only 8% have transformed. That is despite a 2018 report saying that 85% of executives had adopted or planned to adopt a product-centric model.
Key findings include:
92% of businesses do not have the foundation for a product-oriented model, causing their digital transformation efforts to fail.
Business leaders believe their IT and software development teams, in charge of transformation efforts, can deliver 10x more than their actual capacity, leading to team burnout.
40% of digital innovation work from IT and engineering teams are wasted due to shifting priorities at the C-level.
Only 8% of what's planned by IT and software development teams get delivered, an inefficiency that can no longer be ignored given today's cost and performance pressures.
The report explains why the transition is difficult and how leaders can overcome those challenges.
Kirsten commented, "In boardrooms across the globe, executives are being mandated to prioritize technology investments that ensure their companies transform and emerge from the current downturn stronger. While some enterprise initiatives are managed as projects, a product-based operating model holds the key to increased efficiency, better customer outcomes, and profitable growth for digital portfolios.
"The consequences of slow delivery and technical debt can be seen in very public profit losses and system-wide malfunctions. While there are no shortcuts, there is a roadmap of best practices that accelerates the transition, which the report outlines."
Qualtrics
A Qualtrics study of 3,000 US employees found that 86% said their organization offers professional growth opportunities. However, only 39% have internal coaching available to them, and just 30% have formal mentorship opportunities, despite only 15% saying that mentoring would not be valuable.
The report highlighted several insights about mentoring programs for leaders:
The most successful mentor-mentee relationships were most likely to meet in person. However, meeting virtually does not prevent successful mentor relationships. Meeting frequently is more important than meeting in person. Additionally, employees feel more strongly that one-on-one professional development offerings will benefit their careers than digital resources and group training will.
Goals aren't always about climbing the corporate ladder. Beyond learning tactical skills, employees are looking to expand their abilities through:

leadership skills (51%)
understanding business operations (50%)
networking within their professional field (43%)
Promotion was only the target of 27%

Mentors feel the satisfaction of knowing they're positively impacting someone's career and report learning new perspectives and tactical approaches from their mentees. However, less than half (45%) of employees say their organization offers any training on how to be an effective mentor.
Dr Benjamin Granger, Chief Workplace Psychologist at Qualtrics, commented, "Despite the massive disruptions we've recently faced, the importance of professional growth and development for employees and organizations alike has not changed, with employees highlighting mentoring as one of the most effective/preferred ways to accomplish this.
"In particular, strong mentor relationships can help employees settle into new companies and roles and develop stronger leadership and communication skills, while giving mentors a fresh perspective and sense of personal accomplishment. When maintained and supported by organizations, mentoring can quickly become a sustainable, self-propelling engine where successful mentees become the next generation of mentors."
SD Worx
SD Worx took a look at mobility budgets in Belgium. The federal mobility budget allows employees to exchange their company car for a sum of money with which they can freely choose their means of travel. In Brussels, an increasing number of employers are increasingly offering the benefit.
46% of Brussels employers, compared to 1.5% in 2021
58% of Flemish employers (stable figure). Flemish Brabant is in the lead (with 1.2%)
35% of Walloon employers (compared to 0.25% in 2021); Walloon Brabant is in the lead with 0.87%
Alexia van Zuylen, Advisor, SD Worx, commented, "2022 has seen mobility budgets double. This budget can now be allocated to the reimbursement of the amount of residential rent when you live within a radius of 10 km from your usual place of work. This certainly contributes to the success of this measure. The exchange of the company car for a mobility bonus is particularly popular among workers between 25 and 40 years old. Especially if the worker doesn't really need a car or has access to other alternatives, as is often the case in cities.
"Of course, the employer must first provide this option. In addition, the mobility budget is also the most successful among Brussels employers. It makes sense: many employees working in Brussels benefit from public transport, which constitutes a good alternative to the car. People who do not necessarily need a company car for their private use can do without it more easily. In general, the larger the company, the more likely a mobility budget is implemented. Thanks to this advantage, employers can offer more flexibility and better respond to the individual needs of their employees: a winning combination in the search for new talent."
TechnologyOne
TechnologyOne published findings from a study of 1,000 students in the UK. It found that 7 in 10 are considering dropping out, and unable to find part-time work, with 26% giving the cost of living as a reason for considering leaving university.
Other challenges are the academic workload (44%) and their university timetable (30%). The timetable also adversely impacts the mental of 57% of students. Other key findings are
More than seven in ten (72 per cent) students working part-time said their study timetable got in the way of securing more hours at work.
One in three unemployed students who wished to work said they were unable to commit to a job because of scheduled classes.
Nearly one in three (30 per cent) students said their scheduled classes were getting in the way of their employment.
Leo Hanna, UK Executive Vice President at TechnologyOne commented, "Our research also found nearly one in five students admitted university contributed to their poor mental health – this is troubling for students and institutions. Universities themselves face growing administrative complexity, compounded by the rising cost of living and pressure to provide exceptional student experiences.
"We know the one thing that students care most about is their timetable. We also believe universities have a duty of care to their students. And nine in ten students agree universities should do more to help students get a job or secure more hours of paid work. One example might be making it easier for students to work around their studies through better class scheduling. This is where smart technology can step in, reducing the administrative burden to help institutions adapt to this evolving landscape.
"Poor timetabling affects more than just students. It also led to complaints from university staff dealing with lateness caused by classes being scheduled across campus from each other, and concerns about safety when secluded classrooms are booked late in the evening, for example."
NB. This research was missed in error from last weeks report – it was published on the 10th March.
Worknest
Worknest published findings from a report that shows a clear link between the financial pressures employees are under and underperformance. 46% believe financial pressures are one of the main external factors affecting employee underperformance. Other factors highlighted by the research that links to underperformance include:
ineffective leadership (28%)
poor conduct (20%)
lack of formal training (15%)
Danielle Scott, Employment Law Adviser and Solicitor at WorkNest. "Employers must recognise that financial pressures due to the rising cost of living are now a major factor in employee underperformance. By prioritising open communication and building relationships with their employees, employers can identify and address the real issues that impact their team's performance, ultimately improving productivity and reducing the risk of grievances and absenteeism."
Issues can also lead to rising sickness levels. Employers must ensure managers have the right training to deal with these issues. 27% reported a lack of training in the area. That can further exacerbate the issue and lead to grievances.
Scott added, "With over a quarter of line managers struggling to handle conversations about underperformance, employers must take action by providing them with training and guidance on how to address these situations. Conversations can be awkward if they don't know how to approach them.
"By having regular reviews with an employee on performance management, line managers can increase employee engagement and motivation as well as provide clarity on individual and team objectives. Line managers also have an opportunity to identify training gaps and development opportunities through regular conversations for those team members that might require extra support."