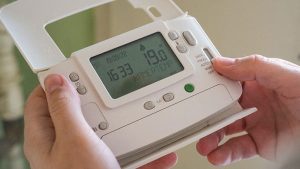 Delivering IoT at scale is far from a simple task. It is a multi-faceted challenge covering deployment, security, communication and ongoing maintenance. When the industries you work with include utility companies, you also need to factor in regulatory needs.
Enterprise Times recently sat down and spoke with Phil Beecher, President and CEO of the Wi-SUN Alliance. It has been working with utilities worldwide to deploy wide-scale IoT to consumers and utility networks.
Beecher talks about how two US utilities, in particular, started in 2006 to look at the problems of resilience in the smart grid. They recognised that they needed a standards-based approach to pull in multiple partners. They also knew that despite the speed with which technology changes, you need solutions to last 10-20 years.
Importantly, while IoT often has a bad reputation for security, those vendors wanted it built into the system. That was not just to protect the consumer to utility communication. It also meant they could rely on communication with the remote equipment they had.
To manage communication, Wi-SUN had to be innovative. Beecher points out that the problem with cellular is that you don't get ubiquitous coverage. For a utility company trying to deploy millions of smart meters, you need to talk to them. The solution was "to provide a radio technology that allowed peer-to-peer connectivity, which means that the network can then build itself in the way it wants to, and it can be resilient to any faults that might appear or any interference that occurs."
To hear what else Beecher said, listen to the podcast.
Where can I get it?
You can listen to the podcast by clicking on the player below. Alternatively, click on any of the podcast services below and go to the Enterprise Times podcast page.