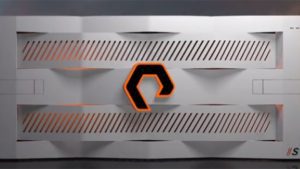 Pure Storage has expanded its Evergreen storage portfolio. At its annual conference, Pure//Accelerate, it announced Evergreen//Flex. It is a new addition to its subscription-based storage offerings. It is aimed at larger customers and expands the reach of the Evergreen programme to the whole Pure portfolio.
Prakash Darji, General Manager, Digital Experience Business Unit, Pure Storage, said, "The growth of our Evergreen portfolio is a testament to Pure's commitment to uncomplicating data storage and meeting customers where they are in their transformation to embrace new consumption models.
"Further distinguished with the launch of Evergreen//Flex, Pure offers the broadest procurement flexibility and choice across the storage industry today. We're incredibly excited to continue offering our customers the ability to achieve better outcomes with flexible, simple storage."
What is Pure Evergreen?
Evergreen is a subscription option to help companies keep control of their storage needs. It is designed to remove the problem of having underused or unusable storage. It also reduces the need to buy large amounts of storage when doing the initial sizing of a project.
Customers can choose between block, file or object storage. Each comes with a different tier depending on the amount of storage and features customers want.
With the announcement of Evergreen//Flex, there are now three options for customers to choose from. The press release lists them as:
Evergreen//Forever (formerly Evergreen Gold): Evergreen//Forever offers organizations traditional appliance ownership with a subscription to software, ever-modern hardware, and a world-class customer experience. Evergreen//Forever ensures organizations are benefiting from an always-modern infrastructure subscription to support a system that gets better over time.
Evergreen//Flex: A new fleet-level Evergreen architecture, offering users an unprecedented way of running storage efficiently, while saving power. Evergreen//Flex provides the flexibility and adaptability to move performance and stranded capacity to where data and applications need it most, with the security and control that comes from ownership. The latest model brings the modernization of Evergreen//Forever beyond the box, and is the most efficient way to run a fleet of storage enabled by an asset utilization model.
Evergreen//One (formerly Pure as-a-Service): Evergreen//One offers organizations a true consumption-based service model for storage, delivering flexibility, transparency, and simplicity, along with proactive monitoring and non-disruptive upgrades while satisfying performance and usage SLAs. With Evergreen//One, Pure takes on the responsibility of delivering storage where it is required, offering on-demand storage service with the flexibility of on-premises deployment.
Making storage as flexible as compute
There has been a profound shift towards consumption-based models over the last decade. Developers led that move because they liked the immediate access to resources. Business IT followed mainly because of the charging model, at least for running code.
Data and storage have been slower to move to the cloud but are now ramping significantly. One of the problems is that IT thinks about sizing storage several years out. That's because of the costs of devices plus the time required to install and get running. Solutions like the Evergreen portfolio play well in closing that gap. There is no need to try and predict storage multiple years out. You can now subscribe and grow as the data volume increases.
However, there is a warning here. It is too easy for storage needs to be allowed to grow unchecked. As consumer-friendly as Evergreen is, IT still needs to ensure it uses storage wisely. If left unchecked, storage will continue to grow, leaving stale and unwanted data costing money.
Enterprise Times: What does this mean?
Extending the Evergreen portfolio to support customers with larger storage needs is a smart move by Pure. Storage needs will continue to grow, and companies are beginning to move from on-premises to cloud faster. There are still challenges for many of them in terms of management and regulatory control, but it is happening.
The big gain here is making choosing storage as simple as the choice of compute power. It means that more companies will now set their storage for cloud rather than on-premises assets.