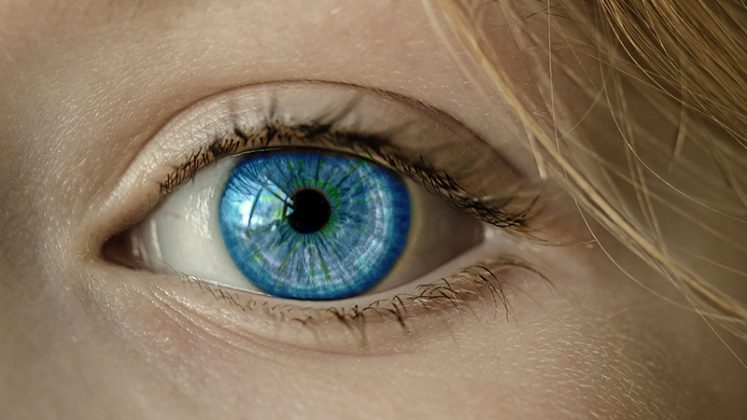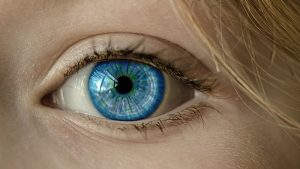 Several interesting pieces of research were published this week. by Anthology, Cornerstone, Freshworks, Oracle, ServiceMax, UiPath and Xero. They include evidence of a widening skills gap and worries over the impact of more staff joining the Great Resignation.
Anthology
Anthology published its 2022 National Student Success Survey: Opportunities to Grow Student Success and Career Preparation. The survey of over 1,100 US students looked at how students want to work post-COVID and their challenges. Richa Batra, Vice President of Student Success at Anthology, commented: "Student populations are more diverse than ever and shaping a student's learning experience to best fit their life is critical to supporting their academic and career goals.
"As the global education community attempts to navigate what learning and career preparation will look like in the post-pandemic era, this survey underscores that providing a personalized experience delivered online will play a profound role going forward."
Key findings included:
13% of respondents desire fully in-person learning.
70% of first-generation students prefer either synchronous or asynchronous online courses.
Four in ten students prefer asynchronous online courses.
43% of students identified being able to finance their education as a challenge.
Cornerstone
Cornerstone Research revealed a widening gap in skills. More than half of employers place the talent and skills gaps within their top three concerns. The global report followed up from one in 2020. It revealed a widening gap between employers who believed that they were delivering skills to employees and employees' confidence in their employer's ability to develop their skills.
Himanshu Palsule, CEO of Cornerstone, commented: "The latest research by the Cornerstone People Research Lab demonstrates how organisations and their people continue to see skills development as an increasingly important part of navigating their shared future successfully.
"Unfortunately, there continues to be a growing gap between how organisations view their ability to deliver on skills development and how employees are experiencing it. This is why Cornerstone continues to accelerate learning and talent innovation at the intersection of technology, data and people experience. Our goal is to enable our customers to better design and connect their learning and skilling programmes to people needs and powerful business outcomes."
Freshworks
Freshworks has published its annual IT Service Management Benchmark Report. It reveals how automation, virtual agents, and chatbots are helping companies delight employees in the remote and hybrid work era.
The report found global IT teams adapted to remote work in 2021. They resolved employee tickets 23% faster than the year before. Overall resolution time for IT tickets went down by seven hours. Automation has a positive impact:
Companies with automations achieved resolution times 22% faster than those who did not.
Companies offering a catalogue of IT services through their ITSM software reduced resolution times by 17% compared to those who did not.
Nearly 25% of integrations included bots and workflow applications — a 40% increase compared to 2020.
Surprisingly, little more than 1% of interactions use chat. However, those firms have higher customer satisfaction, 48% faster responses and 62% faster resolution than those without virtual agents.
Prasad Ramakrishnan, CIO of Freshworks, commented: "Making sure IT works flawlessly is essential for modern businesses to succeed. Analyzing data from around the world, we found that IT teams mastered the challenges of remote work last year in large part by employing powerful yet easy-to-use technologies that help them do more, faster. Importantly, these technologies are also engaging employees at work, which is critical to help companies retain talent and grow."
Oracle
A new study from Oracle and Brent Leary, partner, CRM Essentials, shows 37% of consumers trust social media influencers over brands. 28% of consumers discover new products and brands through influencers. Furthermore:
80% of consumers have purchased products in direct response to social media content.
Only 13% discover new products or brands via traditional TV advertising.
98% find customer service interactions frustrating.
The report signals a shift from traditional advertising and lead sources to increasingly important social media platforms.
Brent Leary, partner, CRM Essentials, commented: "Millennials and Gen Z create and extend relationships in a completely different way than their parents' generations did, and that impacts who they trust, and how that trust translates into basic activities like learning, shopping and relationship building.
"As this study shows, it's time for brands to rethink how they connect with customers outside of the traditional or controlled marketing channels. By building out a strong and authentic online presence, businesses have an opportunity to collaborate and leverage creator communities and social platforms that are equipped to provide more genuine buying and service experiences."
ServiceMax
Field Service News (FSN) and ServiceMax have published a global benchmarking report, The Impact of Asset Data Flow Beyond the Silo of Field Service Operations. The report identified four key trends based on interviews with more than 230 field service leaders.
The field service industry is going through a transition period and has firmly grasped digital transformation and data-driven approaches to adapt and evolve.
The vast majority (82%) of organizations can now receive asset data. However, more than half (57%) of organizations admit not using this data effectively within the field service unit.
Similarly, sharing asset data across different business units is prevalent, with 81% of companies doing so. Yet, 34% state that disparate systems of record limit its use. An equal mix of inadequate processes and technology (63%) are called out as the culprits.
Perhaps the most revealing finding was that amongst organizations where data is shared across the business units, there is a greater likelihood of cross-department collaboration, development of servitization and improved performance. When looking at only the responses from organizations who state they have some adoption of servitization, the sharing of asset data across a business is universal, with 100% of respondents stating this is the case within their company.
Mark Wilding, VP of Global Customer Transformation at ServiceMax, commented: "While digital transformation is well underway across our industry, the truth still holds that, no matter how sophisticated the tools we use are, they remain merely an enabler for service transformation.
"Those who work to break down barriers and promote each department working together toward a collective, data-driven goal can drive servitization and outcome-based solutions, among other significant business benefits."
UiPath
The threat of burnout is real. 48% say they would consider resigning within the next 6 months, according to a survey by UiPath. It has published the 2022 Office Worker Survey. It also found that the Great Resignation is a major challenge for many businesses. The change is because of the increased pressure on work/life balance, too much time spent on administrative/repetitive tasks, and a lack of training to develop new skills.
Bettina Koblick, Chief People Officer at UiPath, said: "Workers around the world are feeling the stress and strain of labor shortages in very personal ways, and without a shift toward more meaningful work, businesses will continue to face productivity and competitive pressures.
"While this issue is complex, technologies like automation can free workers' time, enable a better work-life balance, and create vastly improved efficiencies that allow business to be agile and responsive to customers. The world of work has changed and retaining and attracting workers with the aid of emerging technology is a business imperative."
While Automation is one answer, it is not the full one and employers must consider how they will retrain staff before, during and after any digitisation project.
Xero
Small businesses are set to ignite the South African economy. 62% grew over the last year, 87% are optimistic about 2022, and 99% expect to survive the next five years. Details are published by Xero in its fifth Annual South African State of Small Business report. It also found that 85% are investing in tech and cloud skills as they prepare for growth.
Colin Timmis, Xero South Africa Country Manager, said: "It's great to see the entrepreneurial spirit and optimism that has long defined South African small businesses on the rise. Not only are they feeling positive, they are actively investing in key areas like technology, expansion and skills development to fuel future growth. This is great news for our economy and will give our small business community greater scalability and resilience."
While firms are optimistic, there are challenges ahead. COVID (85%), political and economic instability (43%) and crime, poverty, or civil unrest (39%), as well as late payments, remain challenges.
Arthur Goldstuck, CEO of World Wide Worx and a technology expert, said: "The overall conclusion from the research is that small businesses have come to terms with technology as both an enabler and a survival mechanism. It is also clear, however, that many SMEs are ready for the next step, which is to use technology as a springboard for growth."