The Achievers 2022 State of Recognition Report (Registration Required) is that recognition reduces turnover. 57% of employees said that if they feel recognised, it would reduce the chance of talking to a headhunter. At 21 pages in length, the report summarises and analyses the responses of 4,200 employees from Australia, Canada, the UK, and the USA. It also includes responses from more than 1600 HR leaders from those same countries.
The report highlights the value of recognition, with 52% also noting that feeling recognised negates the impact of a salary freeze. Many organisations are concerned about the great resignation. Can they afford to ignore this simple solution? The challenge is whether this is a good management practice or if technology can also assist.
The authors are right to call out that a meaningful, personalised recognition is much better than just a "thanks" or a thumbs up at the end of each day. Frequency is still a factor, but the meaningfulness of recognition trumps it, with 2/3 of respondents would prefer a meaningful recognition than a more frequent "thanks".
Recognition is not the only important factor for employees. The top three factors that keep employees at their current employer are:
work-life balance
career progression
recognition
However, there are reasons for moving. The top three are:
Career progression
Better work-life balance
Better compensation and corporate benefits
Salary is important but get the first three right, and compensation may matter less.
The report
The report is divided into seven short sections. There is an executive summary by Dr Natalie Baumgartner, Chief Workforce Scientist at Achievers & Director of the Achievers Workforce Institute. It concludes with some recommendations and a conclusion that explains how HRIS leaders can join the Great Recognition. The appendices include the numbers behind the results, including a breakdown by country.
Entitled or empowered? Looks at the reasons behind why employees stay or resign
Recognise to retain: the business case for recognition: Looks at the evidence for improving recognition programs
"Thanks" isn't enough: Explains what makes up meaningful recognition
Manager recognition: the cornerstone of culture: Justifies why recognition must start at the top
Training to reinforce best practices: Highlights the importance of recognition training for both managers and employees and the disconnect between perception and reality
Investing in the right tools: Looks at how recognition platforms can help, especially in the world of remote working
Disconnects are harming the Great Recognition.
The report has some disturbing findings. For example, while 91% of organisations feel they offer training to managers, only 53% of managers have received it. The disconnect is worse for employees, with 90% of organisations offering recognition training, but only 41% of employees say they have received it.
Without training, employees may not understand how to deliver meaningful recognition. The research highlighted the top three ways that make recognition valuable:
Making it about something specific that the employee did
Recognising something personal to the employee that they value
How they made a difference to the person offering the recognition.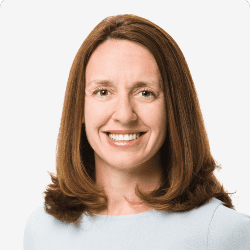 Baumgartner noted: "Business leaders in this new era of work are facing new and sustained challenges, from driving retention to adapting to hybrid ways of working and everything in-between.
"Recognition is proving to be the best lever to pull to influence engagement, productivity, and advocacy. An optimised programme is critical to building a culture of recognition that starts at the top with people leaders and is supported and reinforced at every level.
"Recognition is a powerhouse engagement tool on many levels, and a strong culture of recognition can help retain talent by competing beyond salary and standard benefits and perks."
Technology or face to face
Whether employees feel recognised better through face to face by their managers and peers or whether it is better through technology is a question Enterprise Times posed to Baumgartner.
She replied: "Employees who report being recognised weekly or monthly are more likely to agree with the statement that they are "regularly recognised in a way that makes me feel valued". We asked about how people typically get recognised, and the number one response was verbally in a 1:1 setting. However, employees with a recognition platform are both more likely to report feeling recognised and are more likely to say they are recognised via this platform.
"While individual leaders can and should recognise in person whenever possible, scaling appreciation and gratitude to create a culture of recognition requires technology. The most important practice is to build cultures of recognition where any colleague can easily recognise and even reward another's contribution in a timely and meaningful way. A social recognition platform supports this by making it fast and easy to appreciate colleagues 'on the record' – even in virtual or hybrid environments.  
"However, not all platforms are created equal. Look for platforms that are highly intuitive to use, just like a social network. They should also easily integrate into the communications and productivity tools you already use like Teams and Outlook. This way, people can recognise colleagues 'in the flow' of work, rather than having to log into a separate platform.
"Tech solutions should provide resources to help frontline managers succeed in their recognition goals – both in the software and in the form of professional services. Solutions should also provide tips for ongoing campaigns to encourage usage and activity."
On frequency vs meaningfulness
The survey highlights that meaningfulness is more important than frequency. Both are important, though, and ET asked Baumgartner about the balance between the two. She replied:
"Our survey revealed that receiving meaningful recognition that's personal, specific, and describes the impact was the top factor that made employees feel recognised – even more important than frequency. This negates the idea, which we hear quite often, that people want frequent, vapid, superficial recognition. This serves no one.
"To be impactful, recognition should be meaningful AND should occur at least monthly. Ideally, it's best to recognise people in a meaningful way, right after they accomplish something. Showing appreciation in-context not only reinforces positive action, it also helps build a culture of recognition.
"If you 'save up' recognition for a quarterly or annual review, or even at the end of the week, the sense of occasion and celebration can easily get lost. Worse still, 'parking' recognition for later can lead to resentment building up, causing people to job hunt and take calls from recruiters."
Technology help
A recognition platform can help deliver higher recognition rates and better business outcomes. Technology can also assist employees in delivering recognition where they want to. 55% of employees said that they want to recognise in the flow of work. The report concludes with four recommendations:
Focus on both quality and quantity
Recognise in the flow of work
Proactively communicate to improve participation, including supportive technology and training
Measure metrics that matter to the business. Understand what recognition is, how frequently it is given and the impact of KPIs such as retention.
Enterprise Times: What does this mean
The report itself does not highlight the differences across different nations. However, there are some that some organisations should be aware of. In the US, only 39% intend to job hunt in 2022, compared to the average of 43%. Australian managers recognise employees the most (57% weekly or monthly).
There are some fascinating findings in the report. However, what is missing is the correlation between those organisations that have and are using a recognition platform effectively and those without. If Achievers could dive into the data further to identify the difference such as platform makes to organisations, that would have been a more powerful statement.
Instead, it has chosen to look holistically at how recognition works. That includes the features different recognition programs have. One item of note amongst program features is that while social recognition is the most common feature, 27% (the top result) want to see Infrequent high-monetary recognition (>$100) as part of their recognition platform. This report has a wealth of interesting insights outside of its key findings and recommendation and is worth reading by HRIS leaders.