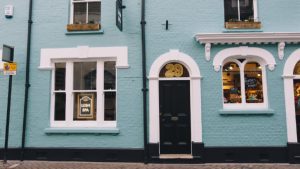 Lush has decided to replace its HR and Payroll solution provided by SDWorx with Zellis cloud-based HR and Payroll solutions. Lush only selected SD Worx in 2018 but has now switched between the Belgian solution and Zellis for its 5,000 employees.
Zellis will enable Lush employees to access their HR and Payroll information wherever they are. This entails having access to payslips and managing attendance records and other information. With a single centralised solution, business leaders will also have a holistic view of data and analyse the information to improve the business.
Why Zellis
Lush will deploy Zellis across more than 100 sites across the UK and Ireland. After a competitive tender, Lush selected Zellis. Zellis was unable to say whether this was a competitive win, and could not name who else was involved. However, David Cameron, Zellis HR Solutions Specialist, revealed why Zellis believes it won the deal. He said: "Zellis was able to demonstrate we could significantly exceed Lush's payroll requirements, and provide a fully integrated HR suite which includes an employee portal and mobile app."
Zellis demonstrated that the requirements or challenges could be dealt with easily by Zellis. Cameron noted three challenges and solutions: "Improving employee engagement and access to payslips and HR information online and through a mobile app. Creating a single source of data from a wide range of inputs, making analytics and decision making easier. Self-service portals and analytics to suit new hybrid working norms."
The project
Cameron did not give details about the phasing or duration of the implementation that Zellis will carry out. However, he noted that Zellis HCM Cloud would roll out "soon". The project would include the delivery of several core components, including:
Payroll
A new employee portal & dashboard
mobile app access
MS 365 (Outlook) integration
A range of APIs & connectors
Reports include CEO pay ratio, NMW/NLW monitoring, off-payroll working (for IR35), and P11D.
Enterprise Times: What does this mean
This is a significant win for Zellis in a competitive market. With more than 5,000 employees, Lush may have considered Workday or UKG, but it is also surprising that it dropped SDWorx after such a short duration.
Headquartered in Poole, Dorset, Lush is one of the leading cosmetics retailers in the country. The compny has a strong ethical stance, aiming to use natural ingredients and eliminate preservatives. It also refuses to test its products on animals and campaigns against the testing of cosmetics on animals worldwide. It is a brand that many would wish to be associated with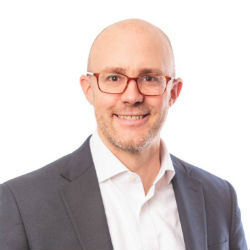 John Petter, Chief Executive Officer at Zellis, commented: "Zellis HCM Cloud was designed to help businesses simplify the unique HR challenges that emerge from operating at large scale, notably improving employee experience and empowering leadership with better analytics. We are thrilled to have been chosen by Lush as they move to a new, unified HR solution which fully embraces the power of the cloud."