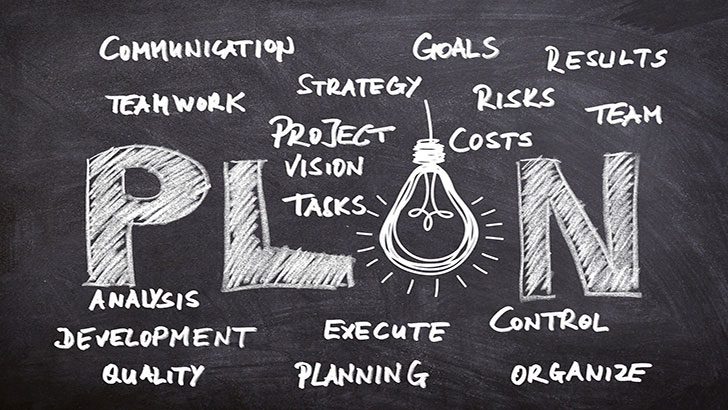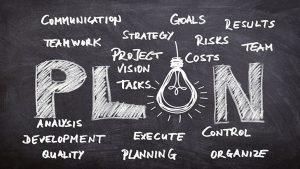 As one well-known adage goes, 'If you fail to plan, you plan to fail.' The best thing about this quote, aside from its simplicity, is it applies to everything people do in their lives. While a plan requires as much effort to create it as executing it, the rewards of one coming together are worth the investment.
Perhaps nothing echoes this sentiment better than in business, particularly in drafting a business's first sales plan. From coming up with achievable goals to putting the whole plan into practice, sales plans can mean the difference between enjoying a lucrative year and being on the verge of closure. And that's regardless of the products and services you're selling. With that said, here are some elements every first sales plan should contain:
1.      Mission and vision statements
Many people think that goals are the first step, but something far more crucial precedes them—the vision and mission of a company. The vision outlines what it aims to achieve in the foreseeable future or how it sees itself once it reaches success.
On the other hand, the mission pictures the reasons why the business exists, and how it wishes to serve its customers. Likewise, the mission statement serves as the guide for the company's objectives.
2.      Clear, realistic objectives
Only after the plan reminds everyone of the company's vision and mission can you begin outlining what it wants to achieve. These goals should be clear-cut and achievable within the given period. If you're at a loss as to the goals you need, refer to the SMART criteria:
S-pecific: precisely determine the required parameters
M-easurable: include a defined measure to know if a goal's been achieved
A-chievable: your goals should be reasonable and feasible
R-elevant: make sure your goals are appropriate and pertinent to the business's needs
T-imely: set a reasonable time to achieve the objectives outlined
3.      Target audience
With specific goals and staff to achieve them, it's important to remember that the sales plan should focus on a particular niche or group of customers. This is because the correct niche helps make the most out of specific sales plans like a competitive battlecard template, which outlines effective talking points to drive conversions and sales.
4.      Team members
With the objectives laid down, the next step is to find out how many people are required to achieve the objectives. Do they exist already or does the business need to recruit more staff to execute the plan? You'd want to recruit competent and driven people for the job—especially in the initial phase. If the plan involves adding more people later, state the number and other vital details.
5.      Potential competition
It pays to outline the competitors the business may go up against with once the plan is implemented. But knowing their names alone won't be enough; complete a full competitive analysis which should include the following info:
Specific market segments they serve
Benefits of their products and services
Reasons why consumers choose (or ignore) them
Existing promotions and pricing plans
Pros and cons of the tools they use
Strategy
6.      Create a Marketing and Sales plan
To turn people into customers you'll need two components in place. First, a marketing strategy that generates leads for your sales team or attracts people to your eCommerce store. This marketing plan may include advertising, digital, events and more.
Then you also need a sales plan that determines how those leads are moved through the pipeline, moving to opportunities, prospects, customers and ultimately revenue.
7.      Budget
A sales plan should set a budget for implementing it, one that won't empty a company's coffers. To calculate your budget, take these three kinds of expenses into account:
Variable direct costs – production costs, target bonuses, commissions
Stepped costs – office expenses such as supplies and tech upgrades
Fixed costs – salaries, rent payments, insurance premiums
Some of these expenses may not be directly relevant to implementing a sales plan but they affect the company in their own ways. If you encounter such cases, think of this section as a close look into a business's finances.
8.      Timeline
While the goals outline the time required to achieve them, laying out a timeline helps track the overall plan's progress. It works when the specified time is measurable in the long term, such as monthly or quarterly. For example, a USD$50,000 first-quarter goal can include a timeline like USD$10,000 in January, USD$15,000 in February, and USD$25,000 in March.
Conclusion
These elements are only the fundamentals; depending on their nature, sales plans can include more information. Regardless, the backbone of any sales plan is—and will always be—data and other hard facts. Above all, a business that takes these crucial details to heart won't be in any danger of planning to fail.
---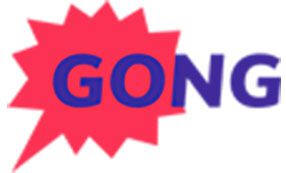 Gong provides a call recording software for your sales team in order to give you the insights needed to close your deals.