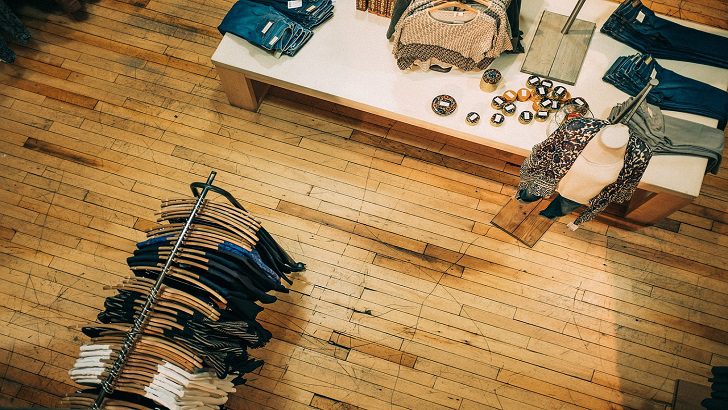 Checkout.com has published a report that suggests eCommerce is preparing for a year of growth fuelled by digitally-enabled, business models. The New State of Retail Report suggests merchants are thinking expansively about the world in which they operate. From opportunities offered by new technology to challenges posed by the climate crisis, the industry anticipates a challenging year.
Checkout.com asked 1,000 eCommerce merchants across Europe about the opportunities, priorities, challenges and threats in 2022. The company consolidated this data alongside a survey 8,500 European consumers. Checkout.com then distilled five trends which they believe are set to shape the sector in 2022.
Environmental sustainability
In line with country-led initiatives towards environmental sustainability, retailers pledge to implement more eco-friendly practices to better meet their customers' expectations.
At the UN's COP26 climate summit, 130 retailers including Burberry, H&M and Nike committed to cutting their emissions by half in the next decade. The research suggests retailers are aligned. 41% of merchants put environmental sustainability and ethical supply chains at the very top of their 2022 priority lists. Organisations who fail to make significant strides towards more sustainable models risk losing customers to brands that have both chosen to focus on it and communicate their progress to shoppers.
Winning at social commerce
Consumers increasingly research merchants' services via social media through ads or content creation. Sellers are realising the way people interact with their products is changing. 40% of merchants said they are investing in improving their social commerce offering for the coming year.
The report indicates social commerce has skyrocketed, particularly in APAC. Livestream demonstrations of products, real-time influencer marketing and live product launches have all set China alone on a path towards $363 billion in social commerce sales in 2021.
Investors and merchants in Europe are expected to continue increasing their social commerce engagements. Particularly since with a little cultural tweaking, there is huge appetite from European consumers too.
Increasingly, brands are maintaining an active social media presence to drive prospective buyer engagement. The likes of Instagram and TikTok now serve as major discoverability tools for brands. They empower sellers to publish regular content – reels, live Q&As and stories, showcasing both their products and their people.
The report says the human face of eCommerce is paramount as the seamless experience which social platforms strive to deliver. This is why shopping integrations, as well as pay-by-link options, are increasingly favoured by brands. They can help convert prospective buyers into paying customers through a smooth and secure in-app experience.
27% of large enterprise merchants said 'reputational risks associated with social platforms' pose a key threat to businesses in 2022. Consumers agree. Whilst they do want merchants to focus on social selling, they also think it's right that brands should remain cautious.
Payment optimisation and diversification
The task of optimising and diversifying payments will encompass many big objectives for merchants in 2022. Nearly a third (31%) of large enterprise merchants cited losses in revenue during 2021 due to poorly optimised payment solutions. 20% of merchants see this as a key challenge yet to be overcome in 2022.
68% of brands are actively investing in new and improved payments technologies that capture more sales at the digital checkout. Merchants also see payments as core to their ambitions to grow into new regional markets. It was a priority for 25% of the brands polled. Since 60% of consumers will abandon their cart if they cannot pay with their preferred payment method. Localising payments across Europe remains central to merchants' expansion plans in 2022.
Combating fraud and cyber risk
Another important trend will be the implementation of best-in-class cyber security and fraud tools. As fraudsters only get better at their criminal trade, brands will strive to mitigate the risks of fraud and cybersecurity breaches. This can be achieved through better technology and data analytics. In 2020, card-not-present fraud cost eCommerce merchants an estimated $35.54 billion globally. This type of fraud was already rising quickly prior to the pandemic. However, that trajectory has since been turbocharged. In the past 12 months, 25% of eCommerce merchants have experienced a significant spike in costly chargebacks.
In total, sellers lost $42 billion globally due to all types of fraud in 2020. This means card-not-present fraud is by far the most problematic and threat-posing fraud scheme merchants face going into another year. It makes 85% of total fraud cases recorded last year. With fraud figures growing over the year, eCommerce brands are focusing on a number of solutions to defend against fraud. Small changes, such as encrypting your website, regularly updating software, and ramping up authentication, can all make a huge difference. As competition intensifies, how brands strategise against fraud will become critical to their position in the wider retail eCommerce market.
Getting a foothold in the marketplace
Marketplaces are only getting hotter. Merchants have growing concerns over their ability to be heard above the buzz of the marketplace that is dominating the retail industry.
Experts predict 50-70% of digital commerce to be conducted on marketplace platforms by 2025. Indeed, even before the pandemic, marketplaces were eating up half of the global online sales. The top 100 sites alone racking up $2 trillion.
Every kind of marketplace from luxury to discount, to re-sale, has seen an uptick in sales and popularity. In the case of luxury marketplaces, for example, their ability to aggregate boutique products has attracted affluent consumers unable to cross physical borders during the travel bans imposed by the pandemic. Similarly, marketplaces that can aggregate deals or one-off items sold second-hand are seeing the benefits of some exciting use cases for which there is high demand. These include the drive towards a more circular economy, the growing popularity of collectors' items and memorabilia – now easy to source from the sofa – or indeed simply the desire to identify the best possible savings out there.
Enterprise Times: What this means for business
This is an interesting and thorough report that grapples with virtually all the key issues that retailers and brands face. The report touches base with all the key issues of the day. So, whether the trend that's top of mind for you is environmental sustainability, social commerce, payment optimisation and diversification, combating fraud and cyber risk, marketplaces. Brands have to build and develop new models and revenue streams, around a strategic understanding of customers. Competition is fierce, innovation is critical, and the potential gains are significant.
Julie Fergerson, Merchant Risk Council, CEO says, "2022 is going to be a really tough year in relation to fraud. The criminals have got a lot more sophisticated and have a lot more tools. This will be the year merchants need to be at the top of their game."