Modula, an automated storage solutions manufacturer, published a guidebook in collaboration with Modern Material Handling to explore how automation is helping warehouses and distribution centres (DCs) navigate industry challenges exacerbated by the pandemic.
The US eCommerce sales grew 44% in 2020 – a significant leap compared to the 15.8% growth rate recorded in 2019.
According to Modula, the sharp rise in eCommerce sales has compounded the pressures faced by warehouses and Distribution Centres. This includes labour shortage, transition to "pick by each" fulfilment, and omnichannel distribution – to name a few.
Adapting to consumer expectations
Fulfilment centres have also had to adapt to the changing consumer expectation for faster and impeccable order delivery.
e-Grocery businesses have been particularly affected by the changing industry landscape and consumer behaviour. Online shopping now accounts for 25% of an average grocer's business, up from 3% pre-COVID, wrote Modula. Besides the need for efficiency and accuracy in e-grocery fulfilment, these businesses also must navigate the complexities of picking across three temperature zones: chilled, frozen, and ambient.
In his contribution to the guidebook, Global Strategy, Retail and Supply-Chain Management Consultant Brittain Ladd stated that, to meet these unprecedented demands in e-commerce fulfilment, the industry needs to reach new levels of automation.
Ladd said: "This desire for increased speed requires a complete transformation of the supply chain and complete transformation of logistics. Combined, this requires automation at a level that's frankly never existed before."
According to the guidebook, grocers, retailers, B2B brands and other eCommerce businesses have turned to automation to resolve chronic warehousing and distribution challenges. Modula's Vertical Lift Modules (VLMs) and Horizontal Carousels (HCs) have been helping fulfilment centres significantly improve their velocity and accuracy. At the same time, reducing the need for additional space as they require 90% less square footage than traditional systems.
Automated solutions for complex storage needs
These automated solutions are also equipped to handle grocers' complex storage requirements for temperature-controlled storage and picking. The automated system can recognise the order, pick the orders across zones, and then place the goods in the appropriate receptacle such as coolers or bags, wrote Modula.
As for labour shortages, the guidebook cites the near-100% warehouse staff turnover rate as an indicator of the growing disinterest in warehouse-type jobs. By automating repetitive manual processes and improving warehouse efficiency, VLMs and HCs allow businesses to redirect their valuable, hard-to-find labour resources to more important tasks.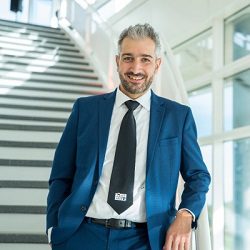 Commenting on the guidebook, Modula's CEO Antonio Pagano said that fulfilment centres need flexibility now more than ever.
"They need fast ROI, a lot of flexibility. Additionally, the ability to quickly readapt storage solutions to meet the needs of a different client," said Pagano.
"You can't meet customer demand while retaining the status quo," Ladd concluded. "Automation is a way for companies to meet customer demand. While also creating competitive advantage because they can operate more efficiently and fulfil much faster."
Enterprise Times: What this means for business?
US eCommerce sales nearly tripled in 2020. Such a sudden rapid increase in pace inevitably put new strains on fulfilment centres around the globe. In their latest guidebook, automated storage solutions manufacturer Modula explores how automation can help warehouses and distribution centres. The book highlights how enterprises can perform effectively and efficiently to capitalise on the growing eCommerce opportunities. It's pretty surprising that automation has not yet been more widely adopted by fulfilments and DCs. With Covid-19 now impacting on the availability of people to support DC. The rapid growth of eCommerce, the challenge of finding employees, the need for speed in the delivery of products, will inevitably push automation higher up the agenda of distribution companies.