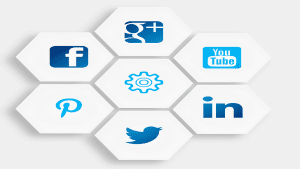 Pinterest is to buy Vochi, a video creation and editing app focused on democratising quality tools for creators. Global retailer teams up with Nutanix, Buzz3D and TierPoint to deliver Bear Builder 3D workshop. Stream partners with Codeless Platforms for business process automation. Peach Integration and Frame.i.o creates "game-changing" cloud-based ad workflow from post-production through distribution.
Pinterest to buy video creation and editing app, Vochi
Pinterest is to buy Vochi, a video creation and editing app focused on democratizing quality tools for creators. Acquiring Vochi is part of the company's commitment to helping creators bring more quality video content to Pinterest. Having more inspiring content can provide Pinners with more ways to watch, make and shop creator ideas.
Vochi was founded in 2019 by Ilya Lesun, Anna Buglakova, Vasily Kasnitsky, Sergey Malyutin. It was incubated by Andrei Avsievich and Yury Melnichek from Bulba Ventures.
The Vochi app will continue to be available as a standalone app, for now. Financial terms of the deal were not disclosed.
Build-A-Bear Selects Nutanix and partners to reinvent the online shopping experience
Nutanix a hybrid multi-cloud computing announced that global retail and entertainment company Build-A-Bear Workshop has teamed up with Nutanix, Buzz3D, and TierPoint. The partnership aims to develop the technology powering their new Bear Builder 3D Workshop. An interactive online shopping experience that virtually brings furry friends "to life" during the purchasing process. Build-A-Bear began exploring opportunities to create an immersive and engaging online experience. One that builds on the familiar steps of its retail store experience. However, it has created something entirely new for the digital space.
After the vision was established, Build-A-Bear engaged key technology partners to help bring its concept to reality. It formed a collaboration with UK company Buzz3D, a UK based, 3D online shopping solutions provider. The company leveraged existing technology such as Desktop as a Service (DaaS) in creative new ways. With this first-of-its-kind experience, Build-A-Bear Workshop can now provide consumers a groundbreaking way to purchase a furry friend for life.
With two-thirds of consumers increasing their online activity because of the pandemic, brands everywhere are looking to deliver the best possible online experience to their customers. Many companies have optimised for convenience and accelerating time to purchase, but this transactional approach doesn't emphasise consumer engagement. As a company that has always focused on providing an experience that builds an emotional connection to its brand. Build-A-Bear is leading the charge in leveraging Buzz3D and Nutanix technology.
BPA platform delivers integration for Stream Logistics and Transport Management Software
Codeless Platforms have announced that Stream, a logistics and transport management software developer, has signed a partnership agreement. The contract provides a quick and robust way for customers to integrate Stream with existing systems. This includes accounting, warehouse, inventory, eCommerce, shipping and omnichannel retail management software.
As well as integrating Stream transport management software with existing business systems. Codeless Platforms' Stream connector can automate numerous business processes including uploading customer details and delivery addresses. As well as product data included in an order, product codes, dimensions, weight, supplier or manufacturer and temperature requirements. In addition, customer tracking references and links that are produced in Stream are made available against an order. This can be updated in business systems.
The partnership with Codeless Platforms and the addition of BPA Platform to its product offering is enabling Stream to broaden its reach and generate new opportunities.
Peach announces integration with Frame.io
Peach has announced a platform integration with Frame.io. Frame.io was recently acquired by Adobe for $1.275bn. Peach is a provider in video advertising workflow and delivery. The integration makes it even faster to create and collaborate from post-production to ad distribution, all in the cloud.
Peach manages advertising content and makes it easy for brands, agencies and media owners to collaborate on a global scale. Its technology simplifies complicated ad delivery processes ensuring ads arrive at their destinations in perfect condition. Frame.io streamlines the video production process enabling creatives and stakeholders from pre-production through approval, to collaborate within secure cloud platform.
The combination of these two industry-leading platforms helps customers connect the creative and ad distribution workflows. By allowing movement of assets directly from Frame.io into Peach, the process enables an efficient asset journey. Helping to avoid mistakes and save a great deal of time. There is no need for file download and upload, no email chains and no insecure links.
The new integration will allow customers to simply 'grab' approved master files in Frame.io and transfer them directly to Peach. This makes the process a lot faster, safer and more efficient.
Peach's integration with Frame.io aims to speed up the activation process by automating cumbersome manual work. This enables brands to generate greater ROI from their advertising content. This builds on recent activity at Peach from the acquisitions of Adtoox and more recently Advalidation. In addition to integrations with Google Campaign Manager, YouTube, Amazon's Advertising's Sizmek Ad Suite and Team Companies. All strategic moves towards Peach's mission to fix the advertising ecosystem.