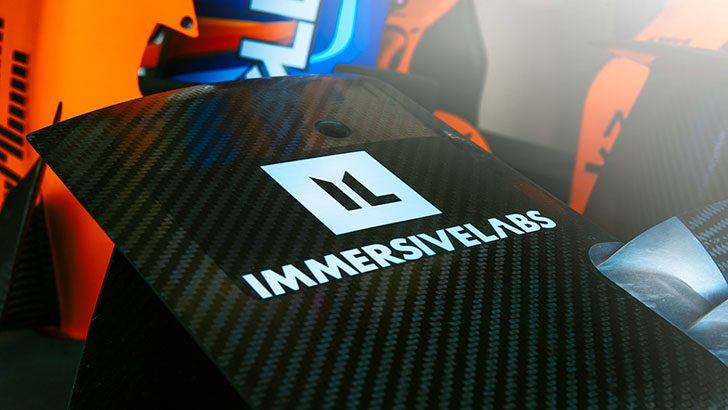 Immersive Labs has signed a multi-year partnership with McLaren Racing. It sees the Immersive Labs brand appearing on both McLaren F1 cars from 2022. Like many technology-driven organisations, F1 teams have a large amount of intellectual property (IP) to protect. This deal aims to help McLaren Racing staff use the Immersive Labs platform to hone their cybersecurity skills.
Zak Brown, CEO, McLaren Racing, said, "People and technology are critically important elements of our team, and we are excited to work with Immersive Labs to support in developing the human cyber capabilities which will empower us to better navigate risk. We operate at race pace both on and off-track, and we look forward to this partnership accelerating the human element of our cyber security."
More than just about training staff cybersecurity teams
F1 teams are preparing for arguably the biggest change it has ever faced in the technical rules. It is having a significant impact on how the car is designed and built. Who gets this right first will have a significant advantage.
For McLaren Racing, it means that security awareness across its workforce, technical and non-technical is critical. This is why it has taken on the Immersive Labs platform. It can deliver a wide range of training appropriate to an employee's role. It can also use that training to drive its security culture forward. Importantly, the company is putting all staff, technical, non-technical and even senior management through training courses.
The platform will also help deliver real-time data on the knowledge, skills and judgement of staff. It allows McLaren to respond to any perceived threat before it becomes an actual threat.
At this weekends end of season race in Abu Dhabi, the two companies are also hosting an event for CISOs. It's a smart move by Immersive. It is the sort of event that CISOs will remember and one that will get them asking questions. The company will hope that it can turn that interest into sales.
Enterprise Times: What does this mean
Security culture is still a challenge for many organisations. User training is patchy and often unmonitored until something goes badly wrong. What McLaren Racing is doing here is setting a high bar. It shows that you cannot be a security-conscious company unless everyone from the top down is properly trained and you have monitoring in place.
This is where the Immersive Labs platform comes into play. While it delivers highly technical training to IT security teams, it also allows the company to deliver security training to everyone else. It means staff should be better equipped to protect IP and spot potential attacks from third parties.
The benefits for Immersive Labs should not be underestimated here either. A co-branding deal with McLaren Racing will raise its profile substantially. It also gains from the events that both teams will be offering, starting with the CISO event in Abu Dhabi this weekend.