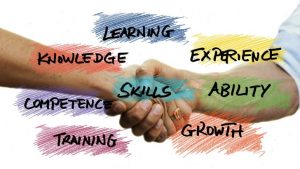 ELMO has announced the launch of ELMO Experiences, part of its Engage suite. Experiences enable organisations to create personalised journeys for every employee. Managers can create journeys using predefined or customised templates for each of their reports. Each journey provides a series of engagements between the employee and the company. It is delivered on a Mobile-first platform with a cadence of interactions that is not overwhelming.
The timing is opportune, with many employers having discovered that managing staff in a remote working environment is much harder than a physical office. There are fewer opportunities for casual questions and conversations. To solve this challenge, ELMO has introduced a solution that automates creating touchpoints for every employee. ELMO Experiences improves internal communication and helps organisations achieve a higher level of employee satisfaction.
Danny Lessem, CEO of ELMO Software CEO said, "Whether it's the first day on the job or the last, the module enables employers to build structured yet personalised experiences for each employee. Employers are doing all they can to retain and recruit good talent in a tight labour market. By personalising the employee experience, they can help drive greater engagement and connection to the organisation.
"The experience that an employee has with an organisation goes a long way to establishing the brand and identity of the organisation. Organisations who manage the employee experience well will likely reap the rewards when they are recruiting new talent. Releasing this module is another addition to ELMO's all-in-one solution that helps automate time-consuming tasks for busy people leaders.
"This is the second new module release from ELMO this calendar year as we continually listen to the voice of our customers and develop new solutions to better support them when managing people, process and pay."
What is Employee Experiences
Employee Experiences is an add-on module for Employee Engage, which includes the HR Core solution. Using a drag and drop journey builder, managers can create unlimited journeys for their employees. They will start with several templates, and there is an ability to add more.
Each journey can consist of activities and content. Each step on a journey can be event-based, time-based, or prompted by a team leader. The system can assign personalised tasks, attach content or set up meetings, including sending invites to participants.
Users can access the solution through a mobile-friendly employee portal enabling them to interact at a time suitable to them, even whilst on the move. The system also has an audit trail so managers can monitor engagement on journeys with out of the box reports.
Journeys will also integrate into other ELMO modules, including HR Core, Survey, Onboarding Performance Management, Regards & Recognition and Learning Management.
ELMO Experiences and the journeys will help organisations help automate HR processes in a world of remote working. Examples of journeys include milestones such as onboarding, promotions, office relocations, and return to work from parental, sick, or COVID isolation leave.
Enterprise Times: What does this mean
The automation of HR journeys is relevant to all organisations, especially now during remote working. ELMO is not the only company to work on such as solution. Oracle launched Workplace journeys in Autumn 2020. ELMO has now introduced a similar concept for its mid-market HCM platform. Others are likely to follow if they haven't delivered them already.
ELMO Engage and ELMO Experiences appear to be available in Australia and New Zealand. It may launch in the UK as well, at some point, following the ELMO acquisition of Breathe last year. What was surprising is that there was no beta customer quoted in the initial release.
This solution may require some investment in time and cost, but it will have a clear ROI. That ROI is based on time saved. In addition, qualitative benefits are likely to include increased employee engagement and satisfaction.