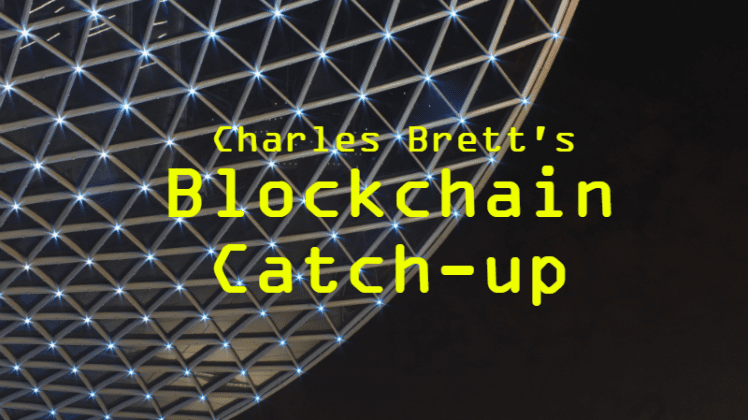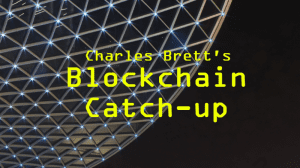 This is Charles Brett's start-of-the-week Enterprise Times 'blockchain catch-up' Week 26. Necessarily it is idiosyncratic and selective.
It is not intended to be comprehensive but does seek to highlight 'Quick Takes' on specific developments as well interesting pieces to read, a listing of some (not all) announcements/press releases and pointers to upcoming events.
Quick Takes – Charles Brett's Blockchain Catch-up Week 26
Stablecoins could pose new short-term credit market risks 
Contagion risks are primarily associated with collateralised stablecoins, varying based on the size, liquidity and riskiness of their asset holdings, as well as the transparency and governance of the operator, among other things according to Fitch Ratings. The rapid growth of stablecoin issuance could, therefore and in time, have implications for the functioning of short-term credit markets.
Potential asset contagion risks, for example, linked to liquidation of stablecoin reserve holdings, could increase pressure for tighter regulation in what remains a highly speculative part of the overall financial system. Fitch ratings then breaks down Tether's reserves.
Quick Take: this 'advisory note' concludes (which says it all): "We believe authorities are unlikely to intervene to save stablecoins in the event of a disruptive event, partly owing to moral hazard. Authorities could step in to support dealers and prime MMFs should stablecoin redemptions lead to or amplify a wider CP sell-off, pressuring market liquidity and impeding new CP issuance."
When the authorities decline to act because of moral hazard, participants need to beware.
Data centers, crypto miners and gamers are all battling for semiconductors
In this 'edition' of Bloomberg's Oddlots podcast, Joe Wiesenthal explores why there is a shortage of chips (and more) everywhere. Some of it is related to logistics. Some relates to production challenges and some relate to pre-existing trends. But, as Brian Venturo (the CTO of CoreWeave, a cloud services provider) describes, the role of crypto mining is tightening the chip market in unexpected ways.
Quick Take: though not primarily a discussion about blockchain, the relevance of blockchain (via mining) becomes all too apparent. Though recorded in May, this is a podcast to listen to if you want to understand how intertwined are various IT industry sectors that most would regard as distinct and with little inter-dependencies.
7 pieces to read – Charles Brett's Blockchain Catch-up Week 26
Selected announcements/press releases/opinions – Charles Brett's Blockchain Catch-up Week 26
Selected upcoming events