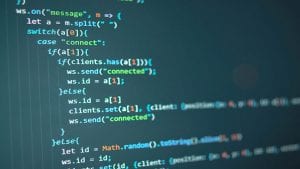 What do people, process and data have in common? They are the three key elements of your business and organisations are using automation to improve all of them. Prior to Appian World, Enterprise Times spoke with Charlie Thompson, Vice President for Northern Europe and Middle East at Appian, and Sathya Srinivasan, Vice President of Solutions Consulting at Appian.
It is not so long ago that automation was synonymous with headcount reduction. That has begun to change. Thompson says he is now seeing automation as: "Can we make ourselves better? Can our agents actually spend more time actually talking to the person, listening to the person rather than trying to buy time because the computer is slow because they can't retrieve the data, they're having to swivel chair to log into another system."
But to get there, we need to build automation and that is where Appian believes low code is the solution. Srinivasan says: "The power of low code which, for me, is nothing more than empowering the business to be able to deliver things faster across the enterprise."
One of the challenges business face in improving delivery and adopting automation is what to focus on. Many look at reducing the repetitive tasks for their people. Others look at it as speeding up processes or, in a call centre, for example, getting data faster to the agent. When people take just one approach, they end up driving just that part of the business. The solution, Srinivasan says is to: "Treat people, process and data, all three of them, as first-class citizens."
To hear what else Thompson and Srinivasan had to say, listen to the podcast.
Where can I get it?
You can listen to the podcast by clicking on the player below. Alternatively, click on any of the podcast services below and go to the Enterprise Times podcast page.